Saints Row IV National Treasure Edition coming sometime in July
For beautiful and spacious skies and all the D-L-C! Deep Silver announced the Saints Row IV National Treasure Edition today, coming to the Xbox 360 games and entertainment system from Microsoft, the PlayStation 3 computer entertainment system, and Windows PC or via digital download this summer for $29.99. Shipping to retailers on July 8th, the title will be available via digital download and on store shelves by mid-July.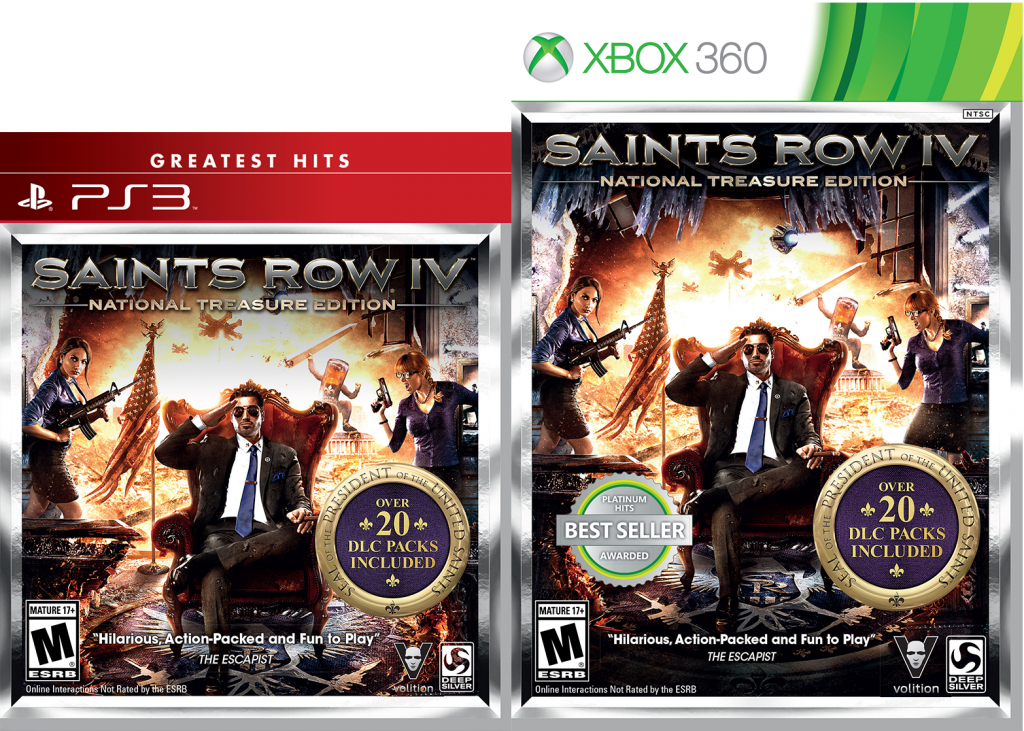 Included in the National Treasure Edition will be the entirety of the Saints Row IV add-on content catalogue totaling a whopping 29 separate DLC items and content packs totaling more than $60 dollars in value. Also included is the fabulous Grass Roots 'Merica! gun, which functions similarly to the completely insane and otherwise totally bad ass multi-use weapon previously only available in the Commander In Chief Edition. The National Treasure Edition Grass Roots 'Merica is a weapon with unmeasurable freedom containing: a light machine gun, a sub machine gun, an auto shotgun, heavy pistol, a minigun, a rocket launcher, a flamethrower and a huge combat knife all in one gun. MERICA!