MAINGEAR Desktops to include NVIDIA GeForce GTX 970 and 980s featuring Maxwell Architecture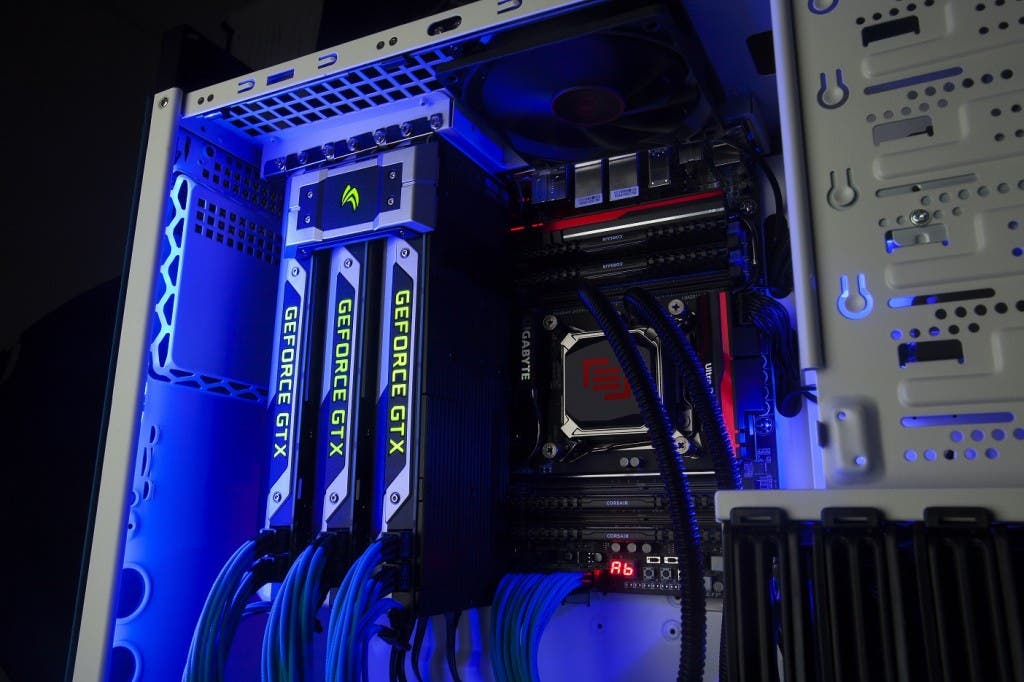 MAINGEAR, an award-winning PC system builder of custom gaming desktops, notebooks, and workstations, delivers pure gaming high-performance with the addition of the new NVIDIA GeForce GTX 970 and GTX 980 graphics cards, now available on all MAINGEAR desktops. MAINGEAR desktops with the new NVIDIA GeForce® GTX™ 980 offer the world's most advanced graphics card, powered by the new incredibly fast and power-efficient NVIDIA® Maxwell™ architecture.The Maxwell architecture is based on the same 28nm manufacturing process as Kepler, but offers more precise control that improves performance per core by 135 percent, and it doubles the GPU's performance per watt compared to the previous Kepler architecture. With twice the performance of prior-generation cards* and exciting new gaming technologies, this innovative GPU provides an elite experience on virtual reality, HD and ultra-resolution 4K displays.
Gamers can enjoy realistic real-time lighting with advanced NVIDIA Cone-Traced Global Illumination, as well as NVIDIA G-SYNC™ display technology for smooth, tear-free gaming. NVIDIA's Super Resolution technology delivers awe-inspiring gaming visuals, offering a 4K experience on a 1080p display. The NVIDIA GeForce GTX 980 also pairs with NVIDIA GameStream™ technology to allow gamers to stream PCgames so they can be enjoyed on NVIDIA SHIELD™ devices.
"MAINGEAR is always on the bleeding edge of high performance hardware and the NVIDIA GTX 980 continues that tradition," said Wallace Santos, CEO and Founder of MAINGEAR. "To use a high performance car analogy, with the raw power of a monster V8 and the efficiency of a hybrid, NVIDIA's 980s series is the perfect blend of performance and power efficiency."
The NVIDIA GeForce GTX 970 and GTX 980 graphics will be available on the SHIFT, F131, Vybe, Rush and Force MAINGEAR desktops. All MAINGEAR products are supported with lifetime labor and phone support in the US, along with one to three year hardware warranty options.
For more information about MAINGEAR and NVIDIA GeForce GTX 900 series graphics, go to: http://www.maingear.com/GTX980.
*Compared to GeForce GTX 680