Short Q&A with Travis Baldree of Double Damage Games about Rebel Galaxy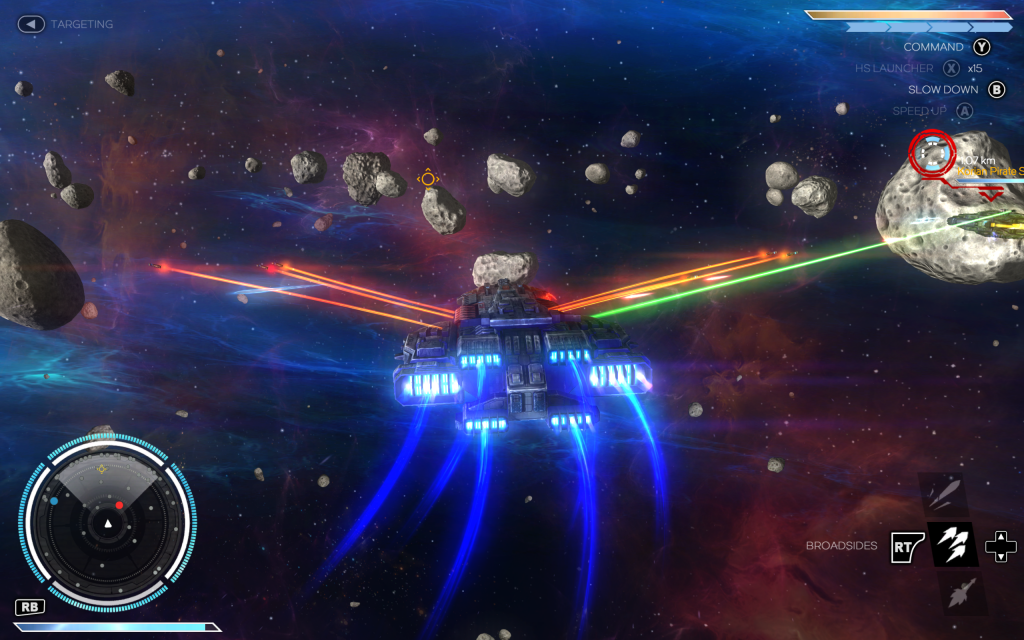 Following the events of Polygon's exclusive reveal of Double Damage Games' first title, Rebel Galaxy. I was able to grab Travis Baldree's attention via email to discuss the game, where it's at, and plans specific to the PC release.
Will all combat and movement be on level planes?
To answer your question, the 'large' ship combat is on a plane (very nautical), but smaller ships break off the plane and are unrestricted, so it's a bit of a mix.
What stage is the game currently in?
I'm not sure what the best description of the current stage of the game is – it's quite playable and most major systems are in place, so maybe it's pre-alpha? i've always been bad with that! The PS4 version is at the same place as the PC version
With the PC version, are you considering going to Steam Early Access to get feedback, or is that kind of a scary idea?
No plans for early access – I really like the idea of releasing something that still has some secrets left in it and is a surprise to play, if it can be at all helped.