"Shooting Range" singleplayer mode cominig to Sniper Elite 3 in a few weeks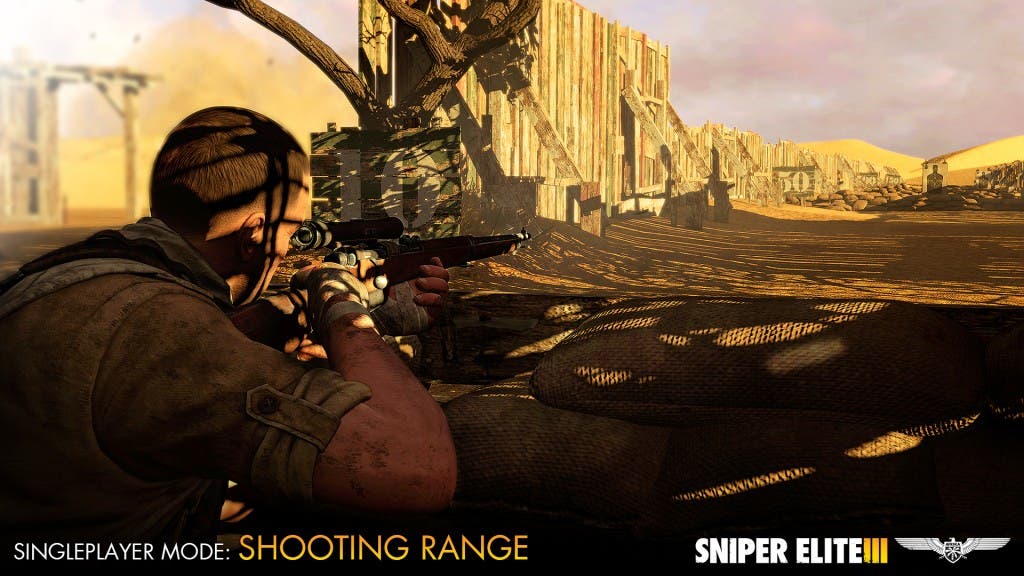 Independent developer Rebellion today announced the launch of a completely FREE new singleplayer mode for Sniper Elite 3 called the Shooting Range.
Testing the skills of even the sharpest marksmen, the Shooting Range offers four sharpshooter challenges and new achievements across dedicated rifle, SMG and pistol ranges.
The Shooting Range also enables any player to plan their perfect loadout for the campaign and multiplayer modes by enabling them to test the game's complete collection of over 30 weapons, including all firearms developed and released as DLC since launch.
The Shooting Range will also be available as a free update on Playstation 4, Xbox One, Playstation 3 and Xbox 360 in the coming weeks.
A new model for post-launch support
Remarkably, the Shooting Range marks the ninth piece of free content developed and released for Sniper Elite 3 since its June 27th launch, following in the footsteps of six free multiplayer maps, an additional multiplayer mode, and a new co-op mission for the popular Overwatch mode.
This combined with a generous Season Pass of premium content, including dozens of new weapons, new player skins and the entirely new episodic "Save Churchill" singleplayer campaign, means it's truly been a bumper summer for snipers.