Evolve Big Alpha now up on PS4, Big Alpha extended
2K has released a new statement, saying that they've worked out the kinks on PS4, and have extended the closed alpha testing.
2K has released a statement why the Evolve Big Alpha is not happening on PS4 this weekend.
UPDATE:
After exploring all available solutions, we believe we have addressed the majority of known issues affecting the Evolve Big Alpha on PlayStation 4 following the PS4 2.0 firmware update. The alpha test is now live on PS4 after a gradual roll out to registered participants. Evolve's closed alpha test is also being extended on Xbox One, PC and PS4 through Tuesday, November 4 at 12:00 PM PST (8:00 PM UTC).
Alpha tests analyze and troubleshoot unfinished products. While internal testing shows the majority of PS4 matches are completed successfully, some players will encounter interruptions and issues affecting the Evolve experience. We ask for your patience and participation as we rigorously test Evolve to ensure a successful launch on February 10, 2015. 
We thank everyone helping us test Evolve. Your participation in the Evolve Big Alpha plays a critical role in allowing us to develop the best possible gaming experience.
ORIGINAL: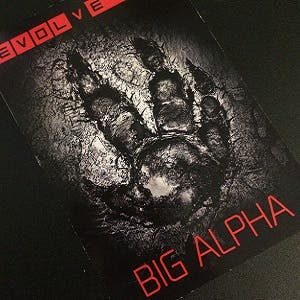 Following the recent PS4 2.00 firmware update, we are experiencing difficulties with the Evolve Big Alpha on PlayStation 4. As a result, the test on PlayStation 4 is postponed. PlayStation and 2K are working together on a resolution. Evolve's closed alpha test is still playable on Xbox One and PC.

PS4 players who also own an Xbox One or PC can register for Big Alpha on one of those platforms right now using the codes below, and will receive an invite today to start playing.

Registration Code: 05379-29749-32069
Referral Code: EvolveBigAlpha4v1

Registration Instructions:
Step 1: Go to http://www.evolvegame.com/bigalpha
Step 2: Fill out the form completely including the registration code, referral code, and a valid email
Step 3: Check your email for an official invite with your product voucher code
Step 4: Redeem the product voucher code on the platform of your choice to download the game

For additional details regarding the Big Alpha test's postponement on PS4, visit: http://evolvegame.com/news/big-alpha-important-news-for-ps4-players

To stay up to date on Big Alpha news and updates, visit http://www.evolvegame.com/news, and follow @EvolveGame on Twitter.

Best,
Team 2K