Wrestling games in the past have failed to capture the ebb and flow of a match that you see on television. It's a difficult balance to have – and for the most part, WWE 2K15 gets it right. There's some missteps that happen along the way, but for fans of wrestling, but WWE in particular, there's some great steps in the right direction to deliver an authentic experience to its real-life counterpart.
Whether you're jumping in to an exhibition match, MyCareer mode, or the new 2K Showcase mode. Matches immediately have a deliberate pace from the get-go. You'll lock up with your opponent and perform a series of rock-paper-scissors button presses that will align with the type of grapple. This allows you to get some hits early on to build up to your signature move. When the lock-up is over with, you can never do it again. Once you get the hang of how it works, you'll always end up doing damage before you release and the big swings happen. Performers like Rusev and Brock Lesnar somehow don't grapple like they should at the beginning of the match, as they are both accomplished and technical wrestlers. But it is understanding how Mark Henry and The Big Show won't lock up at the start.
The most frustrating part to me after the grappling mini-game,  was the incredibly short window to time your reversals. Without performing one, you're victim to an offensive onslaught that will turn the tide of the match and allow your opponent to earn their signature, or worse, their finisher before you're even halfway there yourself. It's highly imbalanced with the terrible timing of a button press.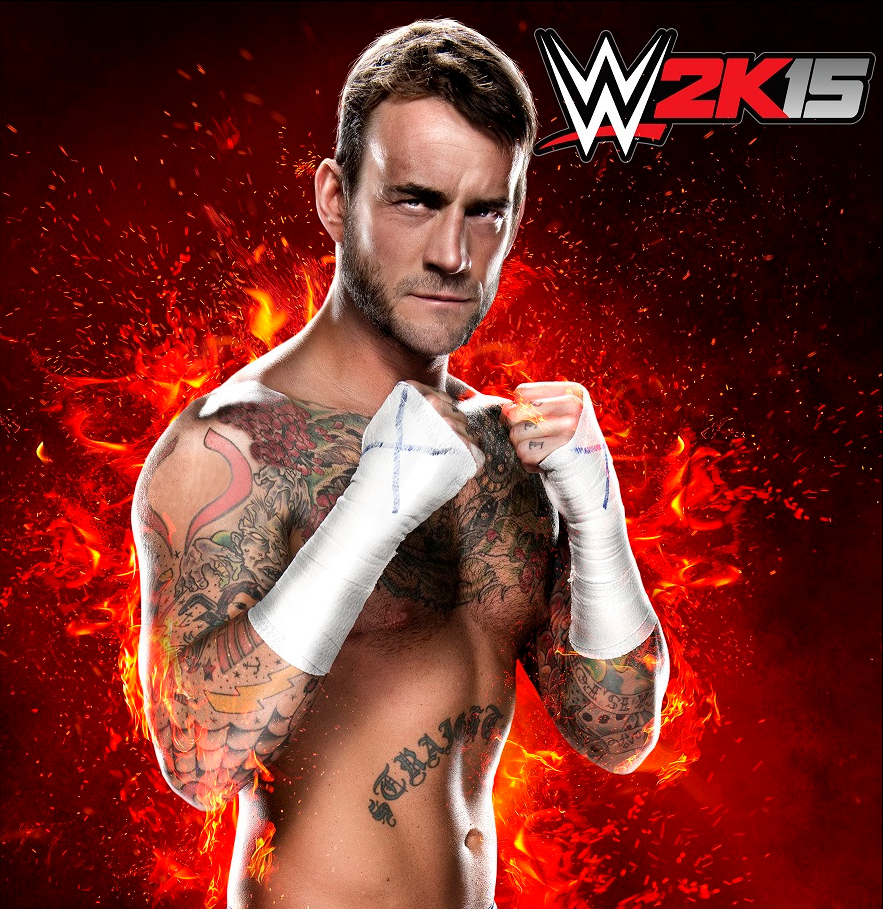 WWE 2K15 certainly looks the next-gen part. Impressive models show that some WWE Superstars sat down and got their face scanned to impeccable detail, like Triple H, Shawn Michaels, John Cena, and Randy Orton. And concessions had to be made for wrestlers who are no longer with the company like CM Punk, who's prominently featured in one of the rivalries of the 2K Showcase Mode, who's model is reused and hideously updated from WWE 2K14 instead.
In toe with the quality of visual fidelity from the wrestler's faces, is the arenas, which boast more unique looking attendees than in the past. There's also a great presentation to the game that helps make it feel like a match on television or PPV. Jerry "The King" Lawler and Michael Cole are back as announcers, notably missing is John "Bradshaw" Layfield as the mouthpiece.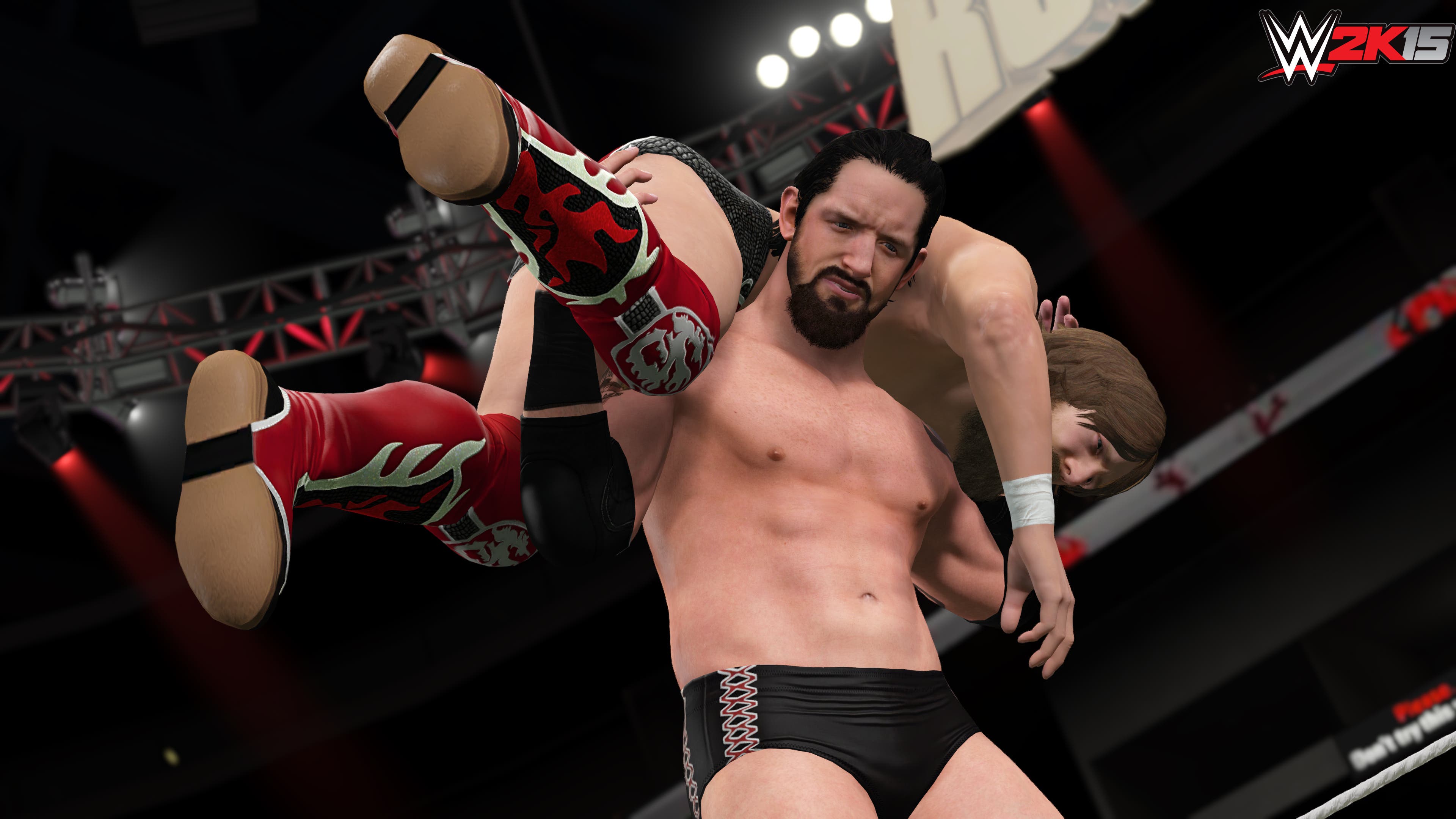 Depending how you look at it, you're either forced to play, or are compelled to play 2K Showcase and MyCareer modes to be able to unlock all wrestlers and alternate attire. This can be done by performing generic and specific actions outlined during the match to accomplish this.
MyCareer mode is both a bore and a chore. When you first create your male wrestler (it's worth noting there is not a female option), you're thrust to the WWE Performance Center, and if you do well enough, you're able to compete in NXT. Your initial stats are terrible. It's tough being able to win a single match, let alone the quick #1 Contender's Match they throw at you. You can earn a shot at the NXT Title, but it is far too soon as your stats in no way compare to anyone else.
2K Showcase is better structured, if not a little long in the tooth with matches that indirectly deal with the feud, or rivalry as it were. The two rivalries that 2K Showcase focuses on, is the fued of John Cena and CM Punk which lasted from 2011-2013. And the other is Triple H and Shawn Michaels that lasted from 2002-2004. In the storylines that presented these rivalries, these are the two hottest ones going in recent memory. Triple H and Shawn Michaels were longtime friends, and when Triple H turned against Shawn, it produced the best matches the WWE had ever seen. CM Punk was the anti-John Cena, he was the rebel, and his mic work with in-ring athleticism gave for some incredible matches and build-up. This, unfortunately does not get conveyed too well in-game. The video packages that present these rivalries are great, with solid narration and highlighting the important stuff. But overall, 2K Showcase mode falls short.
The overall roster is a letdown as well. It's stark reminder how weak the roster currently is, and serves as a time capsule of when many of the wrestlers were either employed by this organization that have now moved on, or were at the time in good health to compete. Superstars like CM Punk have quit, and Alberto Del Rio was unceremoniously fired. Wrestlers like Roman Reigns, Sheamus, Daniel Bryan, and Bad News Barrett have been out due to injuries, preventing them from competing.
It doesn't help that the real-life roster of Divas is a paltry selection, but  former Diva's Champion, Paige is locked away into the Season Pass. And oddballs Emma and Alicia Fox who have been around for a while, are no where to be found in-game.
Creations are limited, but still fun to mess around with. Custom wrestlers are only limited to male, as previously mentioned, and you can find a healthy selection of created superstars to fill in the gaps. For instance, Cody Rhodes is now known as Stardust, paired with his brother, Goldust. But because of deadlines on art, Cody Rhodes is Cody Rhodes in-game. But thanks to WWE Creations, you can now download Stardust into your game as a Custom character with Cody's moveset. You don't have to depend on Yuke's/Visual Concepts to provide the roster updates like in traditional sports games, the fans will make roster updates for you.
Everything is all there like you'd expect it to be: the look, the feel, the sound, but it all somehow falls short when it comes to the actual gameplay. I still can't stop playing it, for as frustrating as it is, being able to create dream matches or replicate matches that happen on RAW or Smackdown are just too much fun.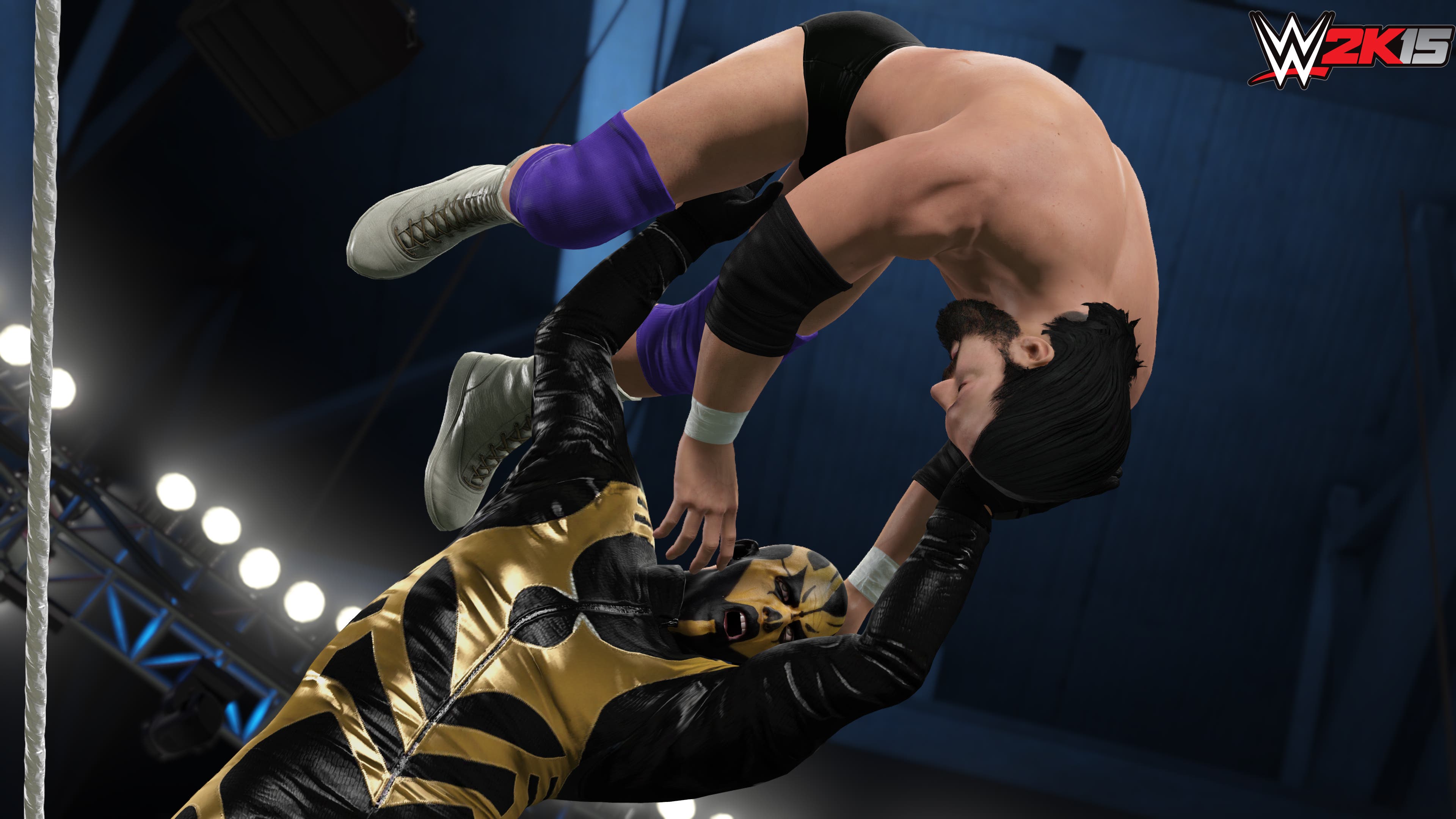 WWE 2K15 is a game with modes and ideas that aren't fully fleshed out either due to time or budget constraints, but manages to be fun, entertaining, and something you can customize to your heart's content. It serves as a great foundation for WWE 2K16 to be something better. But as it stands, WWE 2K15 is frustrating and a step back for gameplay with a step forward in visuals.
A PlayStation 4 copy was provided by 2K for review purposes