BlazBlue: Continuum Shift Extend is now on Steam
H2 Interactive has announced that 'BlazBlue: Continuum Shift Extend', developed by Arc System Works, has officially released through the global digital distribution platform Steam today, December 11, 2014 for the PC platform. BlazBlue: Continuum Shift Extend's release on Steam is the latest in a string of Arc System Works' titles coming to PC, following Guilty Gear Isuka, Guilty Gear X2 #Reload, and BlazBlue: Calamity Trigger.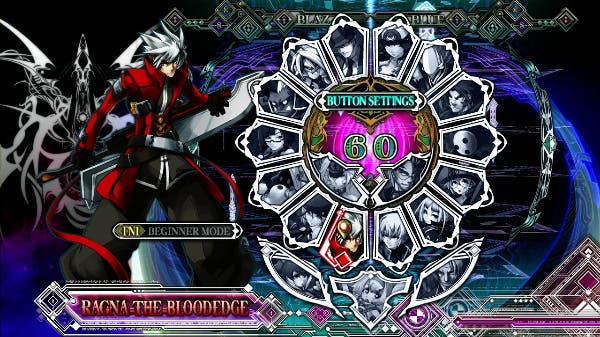 The third entry in the critically acclaimed BlazBlue franchise, BlazBlue: Continuum Shift Extend adds a number of game play modes, story scenarios, new moves, and an all-new playable character to further enhance the BlazBlue experience and solidify its status as one of the all-time great 2D fighters. The PC release supports both local and online multiplayer, as well as Korean, English, Japanese, and Chinese languages.
A 10% discount will be offered for one week after the release and those who own BlazBlue: Calamity Trigger on their Steam account will receive an additional 10% discount to purchase BlazBlue: Continuum Shift Extend for a total 20% discount.
The Japanese Voice Pack DLC is being offered for free in a time-limited offer for those who purchase BlazBlue: Continuum Shift Extend.
Story
Several years after the end of the Second War, multiple branches of the Librarium reputed to command a force as powerful as an entire nation's army were suddenly and utterly destroyed. Inexplicably, the hidden cauldrons within each branch were also completely decimated. The few survivors spoke in hushed, shaken tones of a single man who had appeared out of nowhere, cutting down all in his path.
His name was "Ragna the Bloodedge." He appeared to have achieved his goal upon the destruction of the NOL cauldron located in the deepest reaches of the 13th Hierarchial City of Kagutsuchi. Unfortunately, his ultimate aim has yet to be fulfilled. Ragna has sensed the resurrection of one of the Six Heroes, a man by the name of Terumi, and quietly waits for the return of his true enemy…
Main Game Features
Expanded Character Roster: In addition to the downloadable characters offered for the previous entry in the series (Makoto, Valkenhyn, and Platinum the Trinity), EXTEND introduces Relius Clover, the mad puppeteer and Carl's father, as a playable character. – Master a whole new way of fighting with Relius as he uses his marionette, Ignis, to turn the tide of battle.
Enhanced Story Mode: Relive and rediscover the events that took place in BlazBlue: Calamity Trigger or venture forth into one of four all new story scenarios!
New and Revised Game Modes: Take on the strongest of foes in Unlimited Mars Mode, fight your way to the bottom of Abyss Mode, or lead an army to victory in Legion Mode!
Fully Revised Combat System: All characters, new and old, have been thoroughly rebalanced and armed with all new strategies and combos to take your game to the top!
Improved Online Multiplayer: Battle it out in BlazBlue's acclaimed online mode with all new multiplayer features, such as online team battles!
Bonus content: Special Original Soundtrack and BlazBlue Art Collection included with purchase. The bonus contents will be placed in your Steam folder: …\Steam\SteamApps\common\BlazBlue Continuum Shift Extend\Digital Extras\