Killing Floor 2 coming to Steam Early Access on April 21st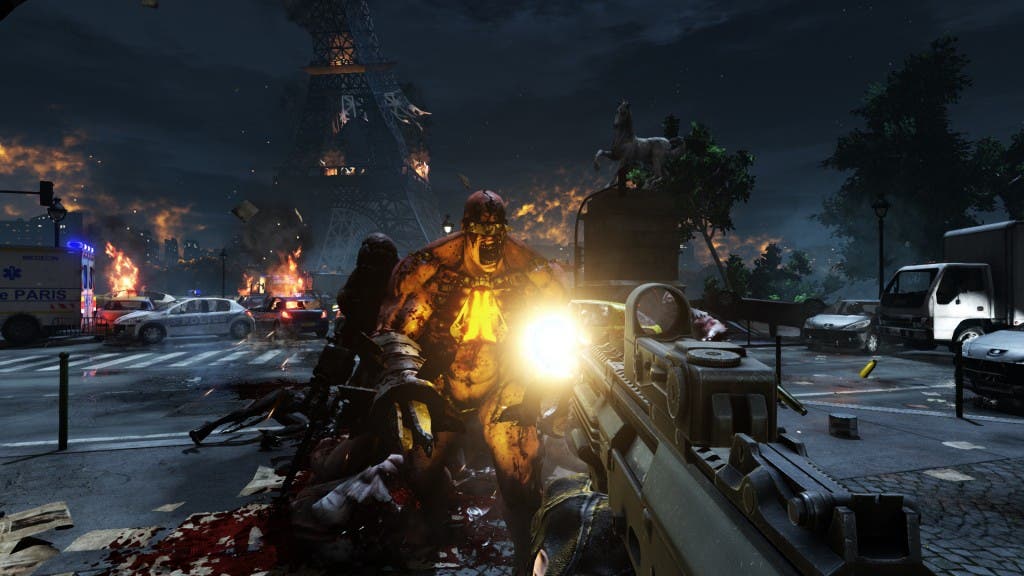 Tripwire Interactive today announced that its highly anticipated co-op sci-fi horror FPS game, KILLING FLOOR 2, will be available for PC via Steam Early Access starting on April 21, 2015 for $29.99 (US), ₤19.99 (UK) and €26.99 (EU). KILLING FLOOR 2 is the sequel to the highly successful 2009 PC title, KILLING FLOOR, which has sold over 3 million units since its release.
During the Early Access period on Steam players will be able to dive into a fully functional, highly polished subset of KILLING FLOOR 2 content, including:
3 non-linear levels
4 perk classes
27 weapons
11 Zeds
7 playable characters, including a female character
1 boss character (not the Patriarch)
Mod SDK supporting custom level creation
Tripwire is known for listening to and engaging with their fans and it will be no different with KILLING FLOOR 2. During the Steam Early Access period the team is excited to garner real-time feedback from its loyal community and brand new players, in order to continue to hone and refine the gameplay experience to provide the best possible experience for the full official launch.
Players are encouraged to visit the Official Tripwire Interactive Killing Floor 2 Forums and leave their Early Access feedback – http://forums.tripwireinteractive.com/forumdisplay.php?f=182
In KILLING FLOOR 2, players descend into continental Europe where the outbreak caused by Horzine Biotech's failed experiment has quickly spread and gained unstoppable momentum, essentially paralyzing the European Union— Just one month after the events in the originalKILLING FLOOR, the specimen clones are everywhere and civilization is in disarray; communications have failed, governments have collapsed, and military forces have been systematically eradicated. The people of Europe know survival and self-preservation too well and lucky survivors have gone into hiding.
Not all have given up hope though… A group of civilians and mercenaries have banded together to combat the outbreak and established privately funded operation bases across Europe. Upon tracking specimen clone outbreaks, players will descend into zed-laden hot zones and exterminate them.
KILLING FLOOR 2 is developed and published by Tripwire Interactive for the PC, SteamOS and will be available for Steam Early Access on April 21, 2015.