Acer Predator G6-710 gaming desktop shown at Gamescom, looks sharp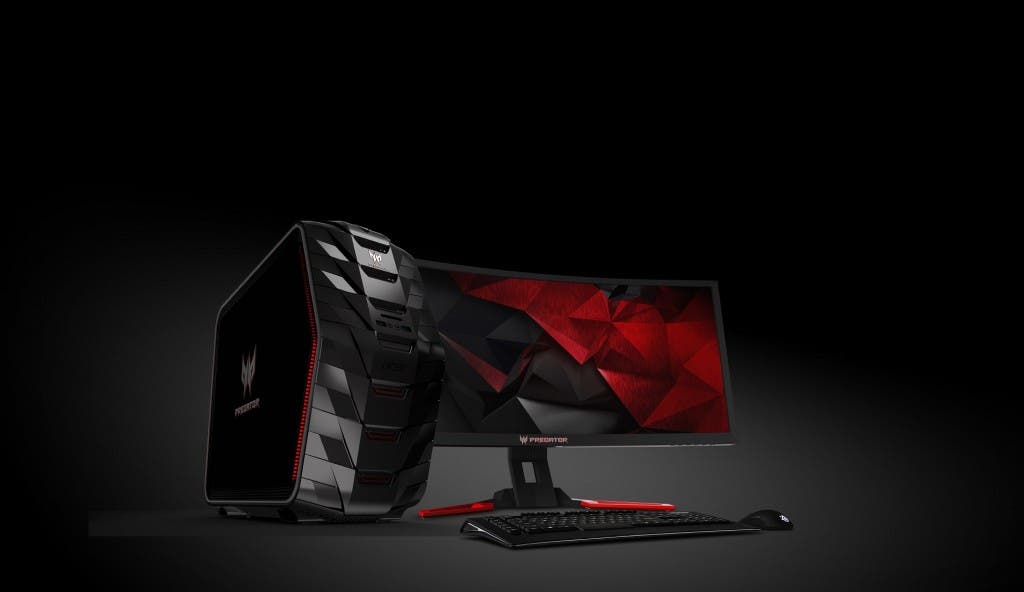 Today at Gamescom in Germany, Acer will be unveiling their new Predator G6-710 gaming desktop, the first of many newly designed gaming PC products to come from Acer.
It is powered by the latest 6th Generation Intel Core i7-6700K processor, NVIDIA GeForce GTX 980 with UHD 4K2K (3840 x 2160) display capabilities, and up to 64GB DDR4 dual-channel memory.  It also features CPU overclocking capability, an IceTunnel cooling system and a front-facing easy-swap expansion bay for up to 12TB storage space (expandable with up to 512GB SSD).
On display at the TeamAcer Booth in Hall 10.1 / D050, it will be paired with an Acer Predator X34 monitor with G-SYNC technology, showing incredible visual detail free from lagging and stuttering.
"We are thrilled to unveil our new Predator gaming machine for hardcore gamers that's as enthralling on the exterior with its belligerent armour design as it is on the inside," said Andrew Hou, general manager, Stationary Computing Business Unit, Acer. "It combines the bleeding edge technology gamers need to perform at their best. And with performance to spare, they can rest assured their investment will last for many, many gaming sessions."