Just released last week is the final DLC for the month September, GCPD Lockdown. It is an "Arkham Episode", instead of an AR Challenge to the likes of the pre-order DLC for Harley Quinn Story Pack and Red Hood Story Pack, and the post-release DLC, Batgirl: A Matter of Family. This DLC is disappointingly short, and does little to further the story as it is it takes place after the ending of Batman: Arkham Knight. This is another case to do more, but ends up doing less.
Editor's Note: I do not think there are any requirements to playing this DLC, but the intro sequence leaves little to the imagination. So it is recommended that you have finished the main story before starting this.
Taking place during the day, effectively on November 1st (with the events of Arkham Knight taking place all on Halloween, October 31st), you play as Nightwing. He is picking up the pieces of the night that came before, and is in contact with Lucius Fox. The Penguin has escaped police custody and is on his way out, thus placing GCPD (Gotham City Police Department) into lockdown. Comically, the Penguin is thwarted by his own dimwitted guys by being stuck inside an elevator. This leaves Nightwing ample time to dismantle this escape attempt.
Nightwing will first encounter enemies in combat, followed by another short combat sequence, then have to reset two computers after doing a predator challenge, and then a final combat encounter. That ending combat sequence is frustrating, but possible. This was likely due to the rust of not playing Batman: Arkham Knight in a few weeks, in terms of combat. Nightwing doesn't have any of the armor upgrades that Batman did by the end of the game, and so the enemies he faces are very powerful, making little room for Nightwing to be able to absorb that damage. You have to counter every attack in order to survive to the end of the fight.
You don't see much of the GCPD facility through this content, just a few specific areas not seen in the main game. You'd imagine a whole police facility on lockdown would require more work, but in about 20-25 minutes you'll be done. And there's no way to explore Gotham City as Nightwing, as leaving the confines of the GCPD will fade out to black, and place Nightwing on the nearest platform. It's a city begging to be explored, but is promptly denied such pleasures.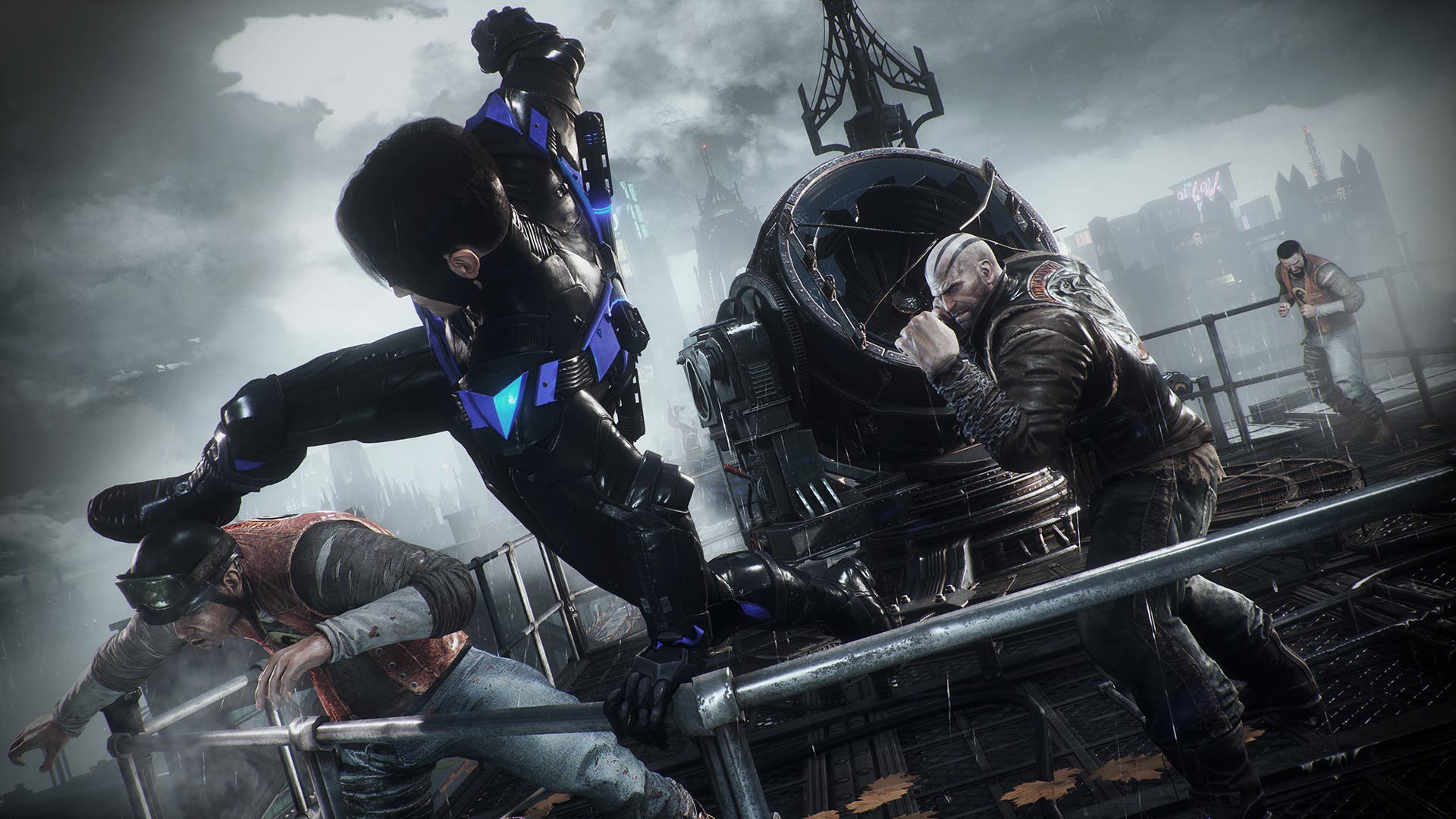 Nightwing can be an interesting character, but nothing was done to develop him to being interesting. And with him not able to be played for the main game or to do anything more meaningful is nothing short of lame. This content is on-par with the Harley Quinn and Red Hood Story Packs, to say they are short and unfulfilling. I was hoping this would be as fleshed out as the Batgirl DLC was, but we didn't even get that.
A PlayStation 4 code for the Season Pass was provided by the publisher for review purposes