Guitar Hero Live getting Halloween-themed show in GHTV this weekend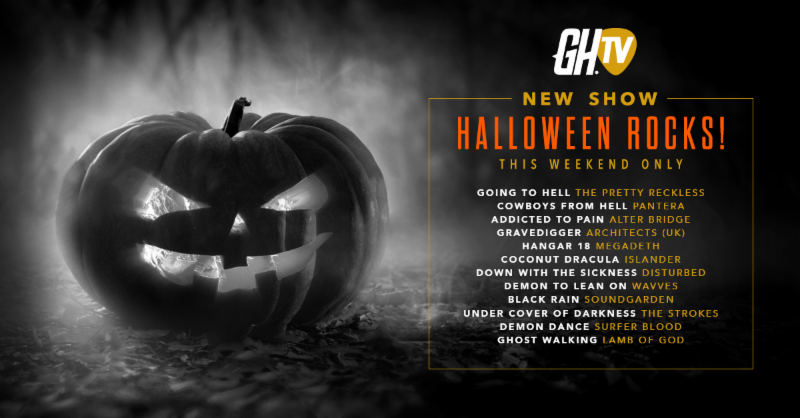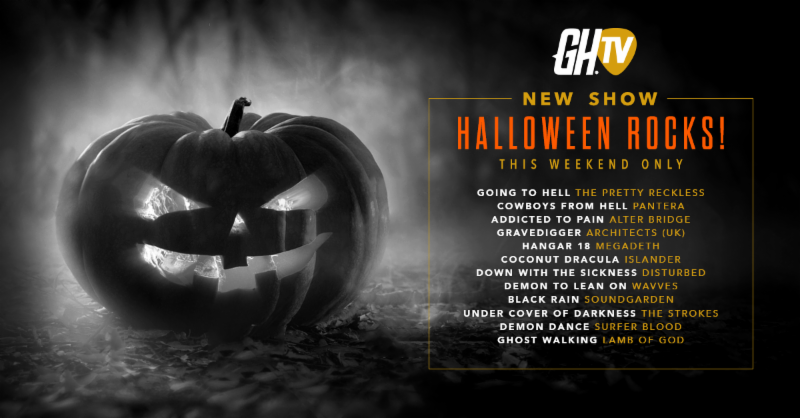 Starting tomorrow, fans can jam out to a themed show on GHTV called "Halloween Rocks!" The show will be broadcast on GHTV channel 1, and feature a one-hour curated block of the most sinister rock songs in GHTV to honor the year's darkest night.
"Halloween Rocks!" will be on daily rotation throughout the weekend, featuring the below tracks:
"Going to Hell" by The Pretty Reckless
"Cowboys from Hell" by Pantera
"Addicted to Pain" by Alter Bridge
"Gravedigger" by Architects (UK)
"Hangar 18" by Megadeth
"Coconut Dracula" by Islander
"Down with the Sickness" by Disturbed
"Demon to Lean On" by WAVVES
"Black Rain" by Soundgarden
"Under Cover of Darkness" by The Strokes
"Demon Dance" by Surfer Blood
"Ghost Walking" by Lamb Of God
Show Broadcast times: (Pacific)
Thursday, October 29 –

7:00PM

Friday, October 30

–

3:00AM

,

11:00AM

,

9:00PM

Saturday, October 31

– 

3:00AM

,

9:00AM

,

3:00PM

,

8:30PM

Sunday, November 1

–

12:30AM

,

07:30AM

,

11:30AM

 
Guitar Hero Live launched with hundreds of songs playable in GHTV, and new music will continually be added at no extra cost, giving fans access to a huge variety of music as the platform continues to grow.
Guitar Hero Live is available now on PlayStation®4 and PlayStation®3, Xbox One, Xbox 360, Wii U™ console as well as iPhone, iPad, and iPod touch.