Stardock joins GOG by bringing old and new games to the DRM-free distributor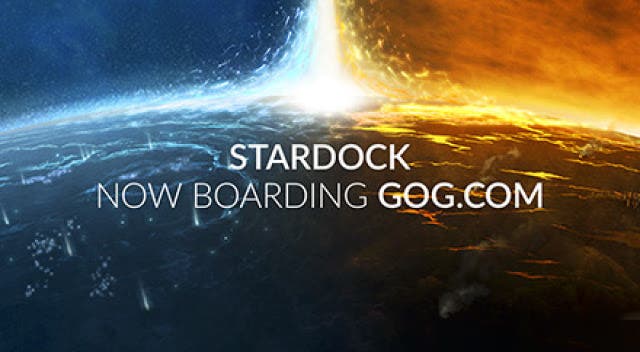 GOG.com, the DRM-free gaming platform, and award-winning space-strategy developers, Stardock, announce a long-term cooperation to bring the Stardock catalog of best, upcoming, and unannounced releases aboard the GOG.com freighter.
The upcoming Stardock releases will include Offworld Trading Company™, Ashes of the Singularity, and future unannounced projects; all heading to GOG.com on day one – all complete with full support for GOG Galaxy, including achievements, multiplayer, leaderboards and more. A selection of the greatest games from the Stardock catalog is also set to come in the near future; that includes Sins of a Solar Empire®: Rebellion (2012), Fallen Enchantress: Legendary Heroes (2013), Sorcerer King (2015), and more.
"It's exciting to see a major publisher like Stardock join GOG.com family" says Robert Przybylski, Head of Business Development at GOG.com "and with GOG Galaxy support for modern online features, we'll be joining forces on major new releases for quite some time."
"Stardock is committed to any gamer, anywhere, how they want to play. We're working to provide the capabilities and features to make that possible, and GOG Galaxy is an important part of that goal. " says Chris Kowal, Vice President of Business Development at Stardock.
Today, the partnership premieres with Galactic Civilizations II and III:
– Galactic Civilizations II: Ultimate Edition – available 75% off at launch.
– Galactic Civilizations III – ready with a cargo of extra content including: Revenge of the Snathi DLC, Mega Events DLC, Map Pack DLC, and Original Soundtrack – all available at 60% off in a single pack, or 50% off separately.
The launch discounts will last for a limited time.