3DMark Holiday Beta lets you test upcoming features for 3DMark and VRMark
3DMark have released 3DMark Holiday Beta onto Steam, to allow you to see and try some of the new features coming to the product in 2016.
Join the Holiday Beta and experience an interactive preview of VRMark, our upcoming virtual reality benchmark. In this exclusive preview, you can move freely within one of VRMark's test environments. Get up close to four classic 3DMark scenes in VR with Oculus Rift and HTC Vive. But don't worry if you don't have a headset. The VRMark Preview works with your monitor too. The VRMark preview is for entertainment only. It does not produce a score.
Try 3DMark's new interface for 2016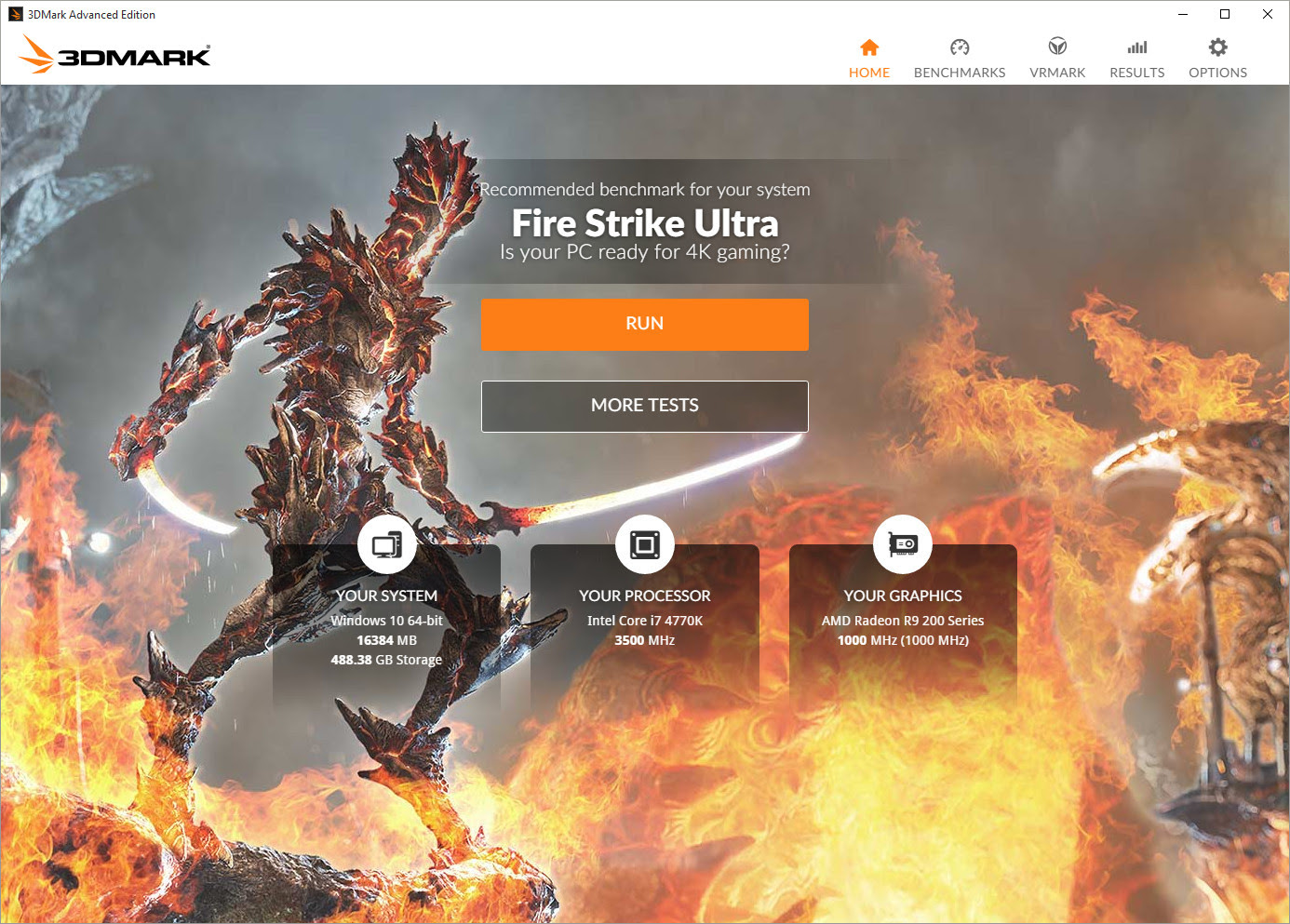 3DMark grows bigger every year with new tests. Since launch, we've added Fire Strike Ultra, Sky Diver, and the API Overhead feature test. With more tests coming soon, we've created a new UI for 2016 that's faster, more flexible and more intuitive. The newHome screen shows the recommended benchmark for your system. No more guessing which benchmark is right for your PC. You can install and run other tests from the Benchmarks screen.
More flexibility, faster downloads, smaller updates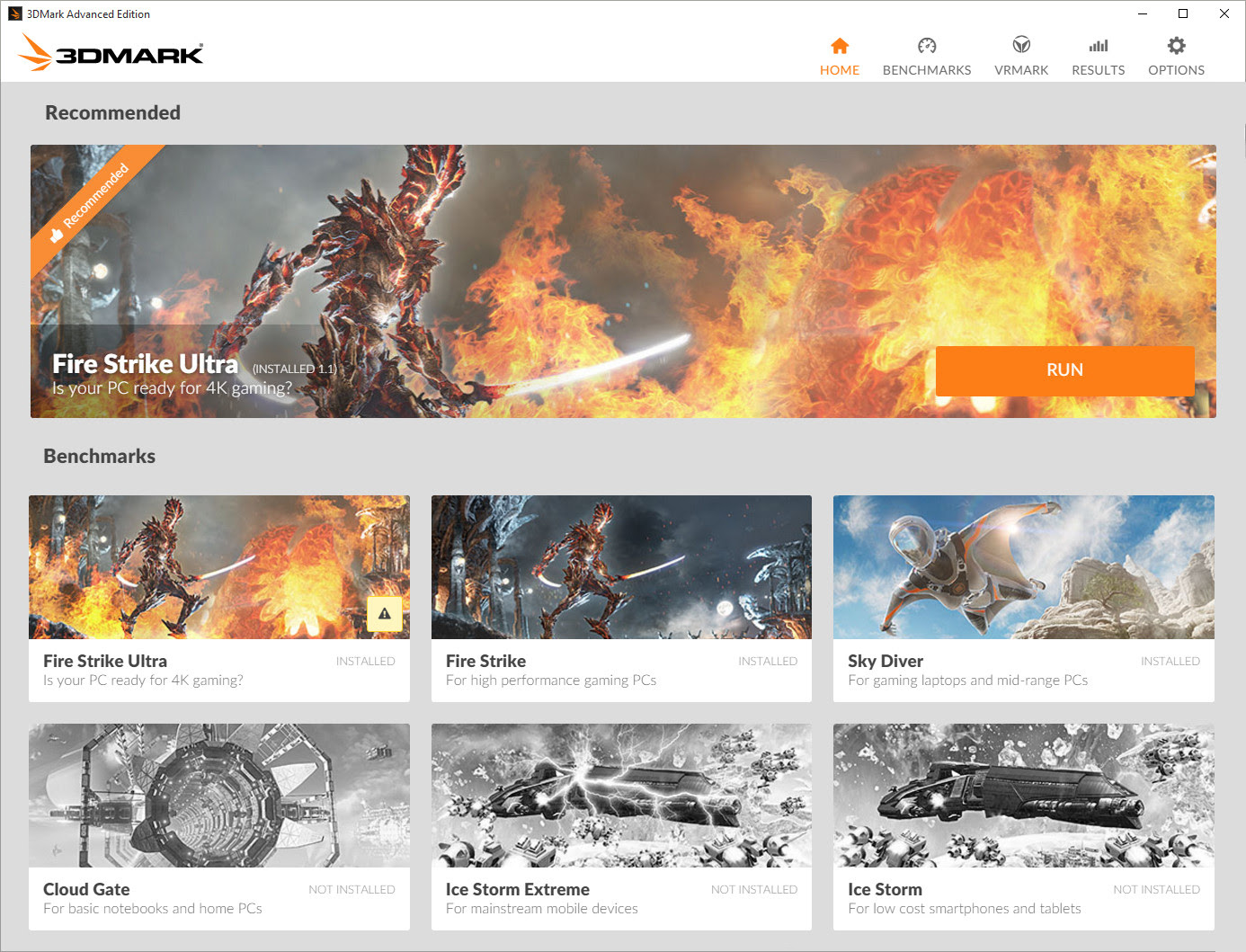 We've also rebuilt the internals of the 3DMark app. You can now download, install and update benchmarks independently. This makes the initial download much smaller. And it means you can choose to install only the tests you need. Say goodbye to massive downloads with every update.
Available now from Steam
The 3DMark Holiday Beta is open to everyone who owns 3DMark on Steam. If you have the standalone Advanced Edition, and you don't want to wait for the update in 2016, our Steam FAQ explains how to add your 3DMark key to Steam.
To join the beta, follow the steps in this community post on Steam:
http://steamcommunity.com/app/223850/discussions/0/494632506580290784/