Cities: Skylines – Snowfall expansion will include free updates that are out of this world
Paradox Interactive, a "raining champion" publisher of games, today revealed several details about "Snowfall," the forthcoming expansion to Cities: Skylines from Colossal Order. Snowfall, which will be released on February 18th, 2016 for Windows, Mac, and Linux PCs, will add several new gameplay features to the award-winning city-building game, including several new mechanics revolving around the expansion's titular weather phenomenon.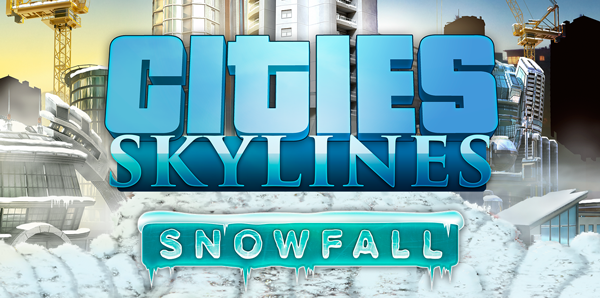 To show off these new features first-hand, Paradox will stream the game live on their Twitch channel on Wednesday, February 10th, at 1700 CET (8:00 a.m. Pacific Time). To view the live stream, watch Paradox's Twitch channel at http://www.twitch.tv/paradoxinteractive on Wednesday.
In addition, Paradox has also detailed the features that will be added to Cities: Skylines for all players in a free patch on February 18, whether the weather-oriented expansion is purchased or not. All players will see the following additions:
Rain and fog-based cosmetic weather for existing maps outside the new "Winter" themed maps
A new Theme Editor for map modding, allowing players to create new Map Themes ranging from different terrain styles to incredible alien worlds; here is one such incredible alien world
An expanded UI for public transportation management
New Chirps from everyone's favorite in-game social media avatar
New Hats for everyone's favorite in-game social media avatar
Newfound respect for everyone's favorite in-game social media avatar