For the unaware, this is in fact the second time that Gears of War has come to PC, which debuted alongside the Xbox 360 version. Fast forward almost ten years for a remastered version, dubbed the "Ultimate Edition" which came out for Xbox One, and now for PC on Windows 10. While not much has changed, the visual options and fidelity are what set this version apart from its console companion. Gears of War: Ultimate Edition for Windows 10 is more than just a port to PC, it's a statement about presenting emerging technology and proving that you can go home again.
Releasing day and date with the Xbox 360 version, Gears of War on PC featured better graphics, similar controls, achievements, and single-player levels not seen on console. This was rectified when Gears of War: Ultimate Edition released on Xbox One, and those levels were finally seen on console, with many enhancements to its graphics. This game has come full circle once more on PC, specifically designed for Windows 10 to again provide better image quality than that on Xbox One. This version of the game comes with the Deluxe Weapon Pack DLC, which includes all gun skins. So while tonally these skins do not match the game's aesthetic, you can be as gaudy as you'd like across the bolter, gnasher, and lancer. There's also eleven characters to be used in multiplayer from the get-go.
Now running on the new API: DirectX 12, not only requires a GPU-enabled card, but also a 64-bit version of Windows 10 in order to play the game. It might be a steep requirement for some, but for others it shouldn't be. Gears of War: Ultimate Edition for Windows 10 supports all kinds of resolutions from 1080p all the way up to 4K (which for me made the game unplayable). Using the benchmarks, I was able to set a custom setting that allowed me to maintain a mostly consistent 60fps. And that was me pushing my NVIDIA GTX 780 to its limits more so than any technical issues. You can lock the framerate to 60, or leave it unlocked for buttered frames to smoothly display on your screen. On Xbox One, the multiplayer runs at 60fps whereas the single-player runs at 30fps. Here, having a consistent framerate across both modes is easier on the eyes. I did notice some texture pop-in coming back from cutscenes, and I'm not sure if that's the game or loading from the HDD, but it is noticeable and how I remember the original game. So if nothing else, is true to being nostalgic.
Editor's Note: I had no issues with my NVIDIA GPU, though there are known to be some incompatibilities with AMD GPUs that I was unable to assess.
Gears of War: Ultimate Edition for Windows 10 is a Universal Windows Application (UWA). It means that this game could potentially show up on tablets and mobile devices that also run Windows 10 without additional development time to bring them there. The likelihood of seeing this game of this size and quality appear on smaller devices does seem out of the realm of possibilities. The game itself has an average footprint, meaning its CPU, RAM, and GPU usage when launched, but is quick to load. Even alt-tabbing back to the desktop is smooth and looks lightweight over other games. Gears of War: Ultimate Edition for Windows 10 is also a Windows Store Exclusive. What that means is, you won't find it on Steam, Origin, or Uplay. It receives regular, automatic updates and uses Xbox Live servers for its PC-only connectivity – thus, behaving like any other PC game just on a different distribution platform.
A bit of disappointment upon booting the game was that there was no cross-save or cross-platform play. So seeing my account again at level 1 was a bit of a let down, but would have been a great way to bring the platforms together. While I can't say it felt natural after all these years using a controller, I didn't have any issues using a mouse + keyboard to play the game, and my aiming was definitely snappier if not a bit erratic. My wired Xbox One controller did feel the most at home for both playing and navigating the menus.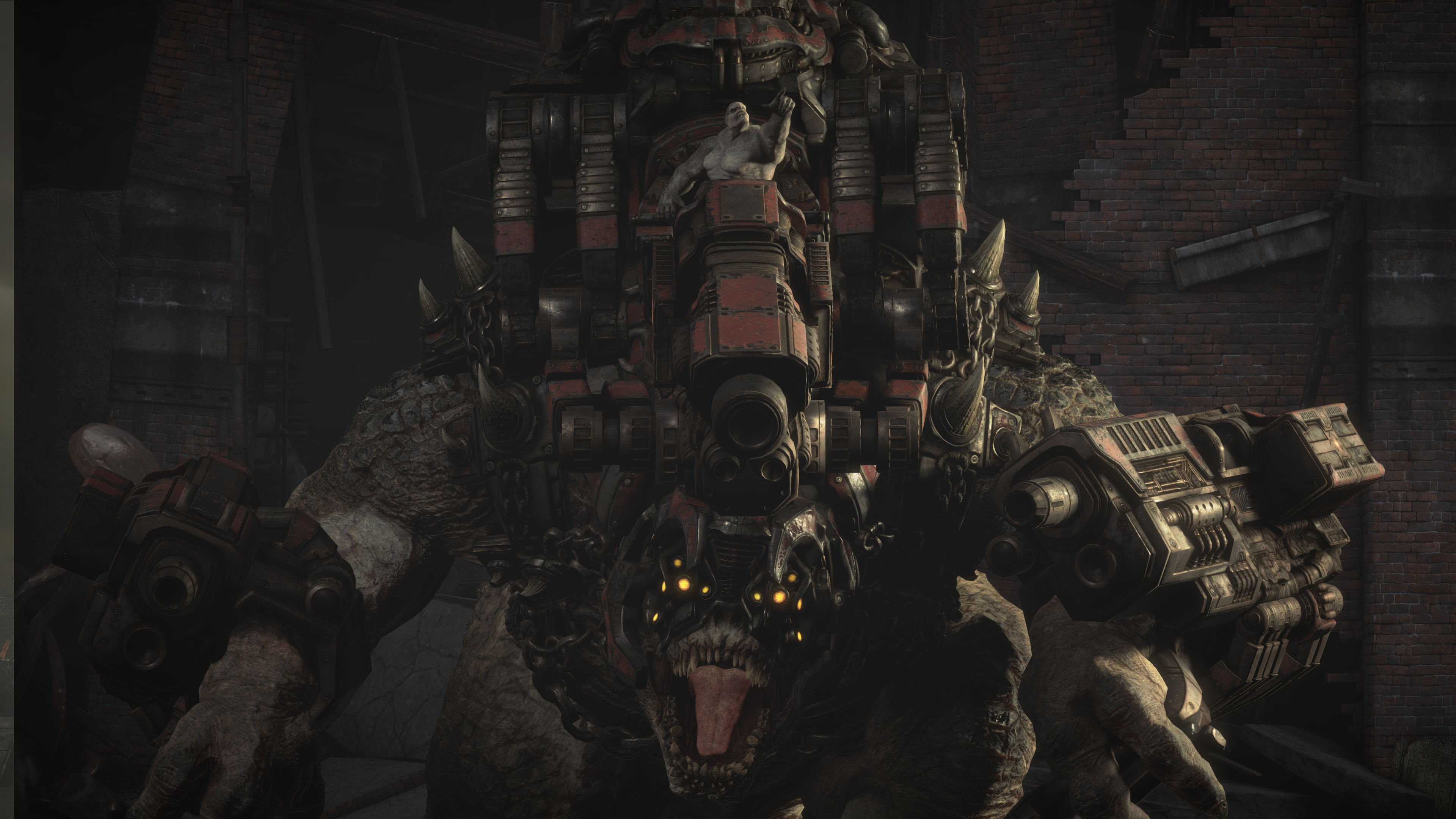 Reviewed on:
– Microsoft Windows 10 Pro
– Intel Core i7 3770k @ 3.9Ghz (Turbo)
– 8GB (2x4GB) Kingston HyperX blu DDR3 RAM
– NVIDIA GTX 780 Classified (3GB)
Gears of War: Ultimate Edition for Windows 10 is on-par with its console counterpart in every way but the graphical presentation. The PC version absolutely looks crisper, cleaner, and higher-fidelity thanks to the DX12 architecture and using better textures of the game's art. At a very attractive price, Gears of War: Ultimate Edition for Windows 10 is the way to go if you don't have an Xbox One. It is a great way to visit Sera for the first time, or to revisit one of the best cover-based shooters of all-time.
A Windows Store code was provided by Xbox for review purposes