Skyshine's BEDLAM seeing more overhauls with massive REDUX! update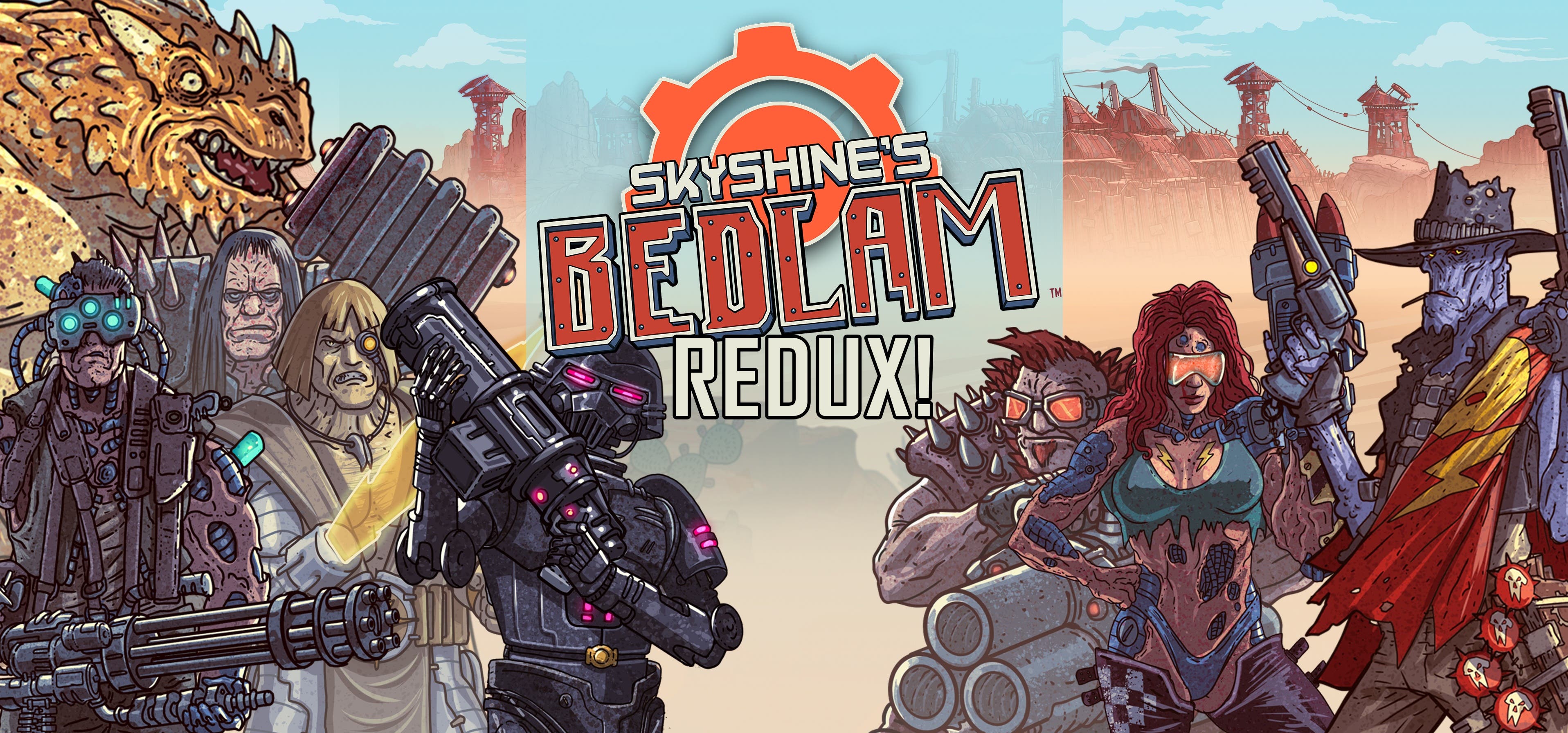 Independent developer Skyshine Games in partnership with indie publisher Versus Evil, today announced that turn based strategy game Skyshine's BEDLAM has undergone a major update, with improved gameplay mechanics and several new features, all based on months of community feedback.  The updated version of the game is also available for gamers to play this week at SXSW Gaming Expo in Austin which runs 17th-19th March (Skyshine Game's booth #629).
"This massive REDUX! update features an all new campaign and a new 'arcade' gameplay mode," said Jeff Johnson, CTO at Skyshine. "Over the past couple of months, we have been revisiting almost everything in the game that we initially launched with in an effort to improve the base game experience and update it with new features that the community has asked for.  We are really proud of the updated mechanics and strategies we've been working on and can't wait for gamers to try them out.  It's a complete REDUX!"
Skyshine's BEDLAM: REDUX! offers gamers a challenging and rewarding turn based strategy game set in an over the top post-apocalyptic wasteland with a unique art style, tons of character and hours worth of replayability. The game puts players in the role of the revered and mysterious Mechanic, whose mission is to safely escort passengers and crew in a massive rolling fortress called a Dozer while cleansing Bedlam of chaos and reaching a distant utopia known as Aztec City. In this post-apocalyptic wasteland, with deadly factions threatening you at every turn, it's not going to be easy.
"The team at Skyshine has proven their dedication to fans and their belief in the game by spending months of hard work and effort improving it, to the extent that Skyshine's BEDLAM: REDUX! is almost a different game to the one that launched last year," commented Steve Escalante, General Manager at Versus Evil. "The game plays so much better, is very rewarding and offers so much more in the way of features."
In celebration of this overhaul, the team also put the game on sale on STEAM from today, Thursday, March 17th through March  20th for $9.99 – 50% off the regular retail price: http://store.steampowered.com/app/367600/