Trains DLC comes to Bridge Constructor as game celebrates 4th birthday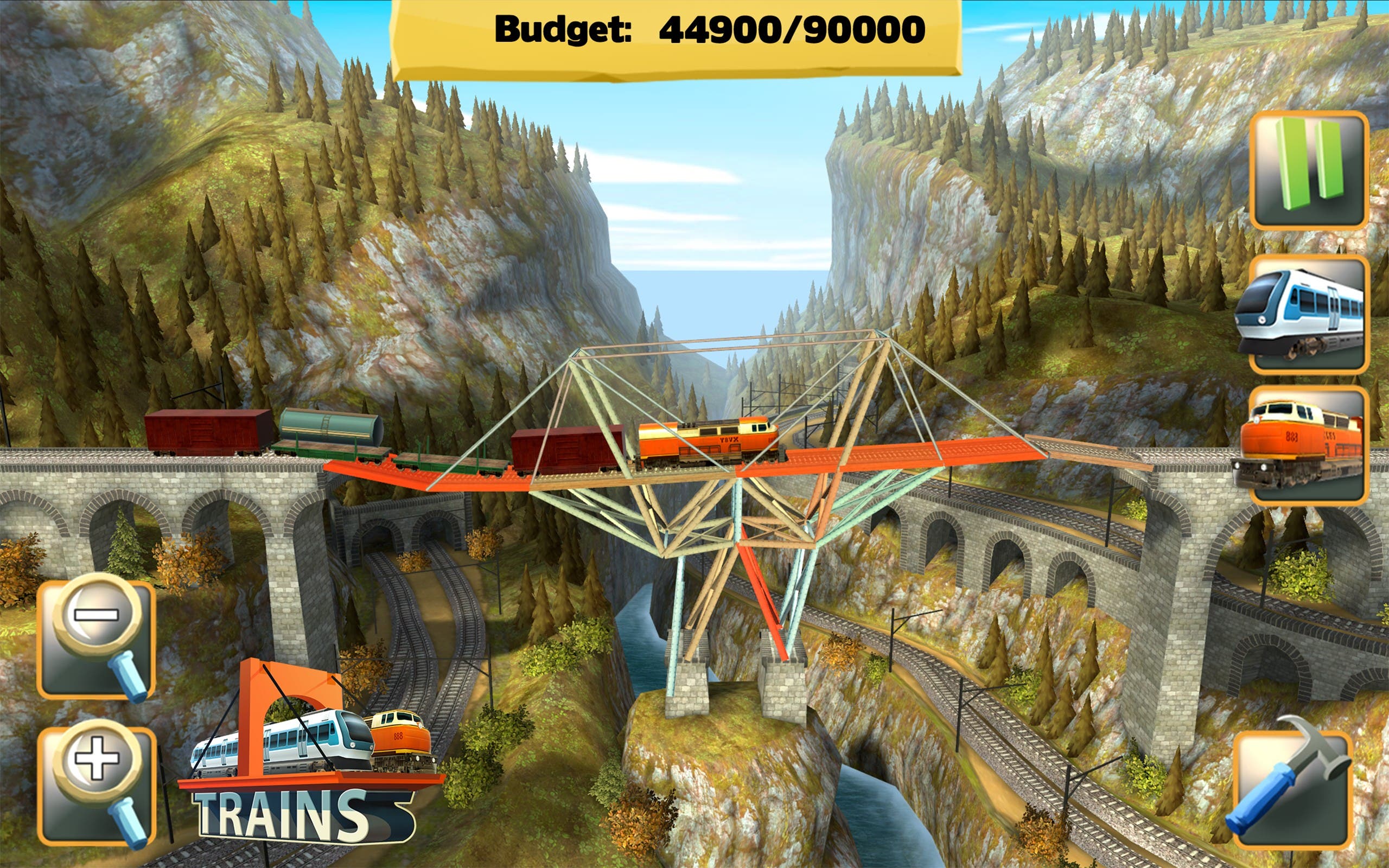 In celebration of the 4th birthday of the million selling franchise Bridge Constructor, Headup Games and Clockstone Software released a new add-on called 'Trains' today. Test your construction skills on the new "Choonited Kingdom" island group, with a total of 18 new levels across three islands. To get the extremely heavy trains safely over beautiful rivers and some dizzying deep ravines, you'll have to build even stronger bridges this time, or otherwise everything will collapse in a spectacular disaster!
Bridge Constructor Trains is now available on Steam for $2.99 (€2.99 / £1.99), minus a temporary 20% launch discount for seven days.
In Bridge Constructor you have to prove yourself as an accomplished master bridge builder.  Play 40 different levels, and build bridges over deep valleys, canals, and rivers. Stress tests reveal whether the bridge you build can withstand the daily stress of continual use from cars, trucks and, more recently, super-heavy tank trucks.
You can choose between a range of materials for each individual bridge, such as wood, steel, cables, or concrete pillars. Use the appropriate materials and stay within budget to build the perfect bridge. The choice of different materials means that there are numerous solutions and approaches and you can build each bridge in any number of ways – your budget is the only limit. The refined grid system allows you to realize your idea of the perfect bridge with even more precision. Let your imagination and creativity run free! And if you happen to run into a dead end, you can pick up valuable tips from the great help system!
FEATURES
40 Levels on the island nation of Camatuga
Free build mode and help system
5 Settings: city, canyon, beach, mountains, hills
Improved grid system
Map with unlocked worlds/levels
4 different building materials: wood, steel, cables, concrete pillars
Color coded load indicator for different building materials
Three different load bearing levels: car, truck and tank truck
High score per level
Trains DLC Features
Open up 3 new islands with 18 new levels.
Build bridges for modern commuter trains and heavy freight trains
New scenery: Enjoy the view of picturesque mountains and ravines!