You cannot deny the impact that Infinity Ward had on first-person shooters and gaming as a whole in 2007. It's been a good long while since I've played the campaign of Modern Warfare, and it surprisingly holds up even if the game is no longer considered modern, though the real-world landscape very much is. As it goes, "everything old is new again" which applies aptly with the release of Call of Duty: Modern Warfare Remastered.
[Editor's Note: The Call of Duty: Infinite Warfare Legacy Edition bundle is the only way to obtain and play Call of Duty: Modern Warfare Remastered on any platform.]
From whichever mode you choose to start with, you'll see that the game looks as good as you remember it, or better in most cases. This is a game that was not just remade, but rebuilt. The campaign and multiplayer run at a buttery smooth 60fps, but also at a full 1080p. There's some stiff animations you'll see, and some classic Call of Duty trademarks such as shimmering objectives for planting explosives remain that were phased out in later entries. Everything in the game looks crisp, clean, and highly detailed fitting for a game running on PC, PS4, and Xbox One. This is not as technically impressive as Infinite Warfare, the game this is packaged with, but it looks damn good all on its own.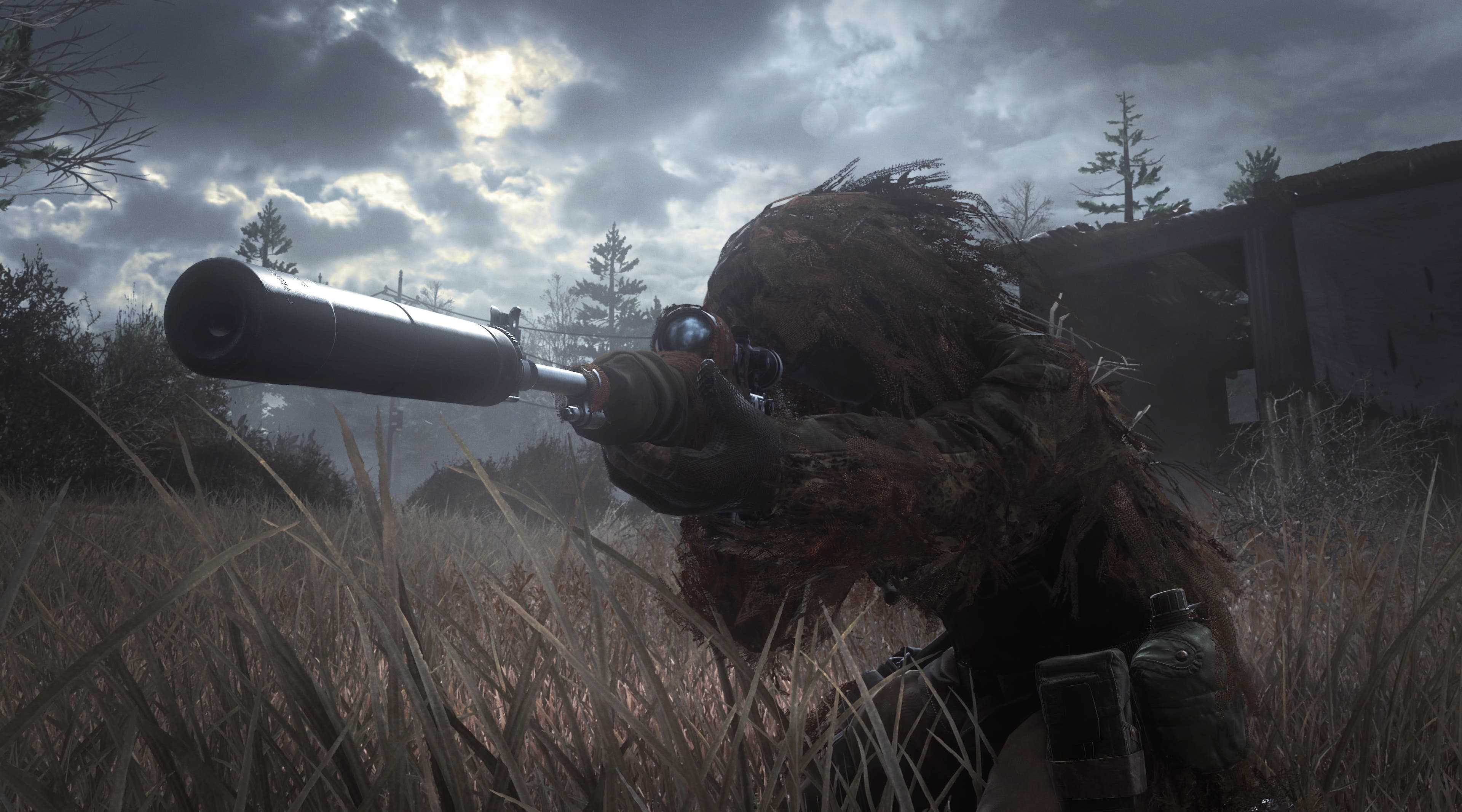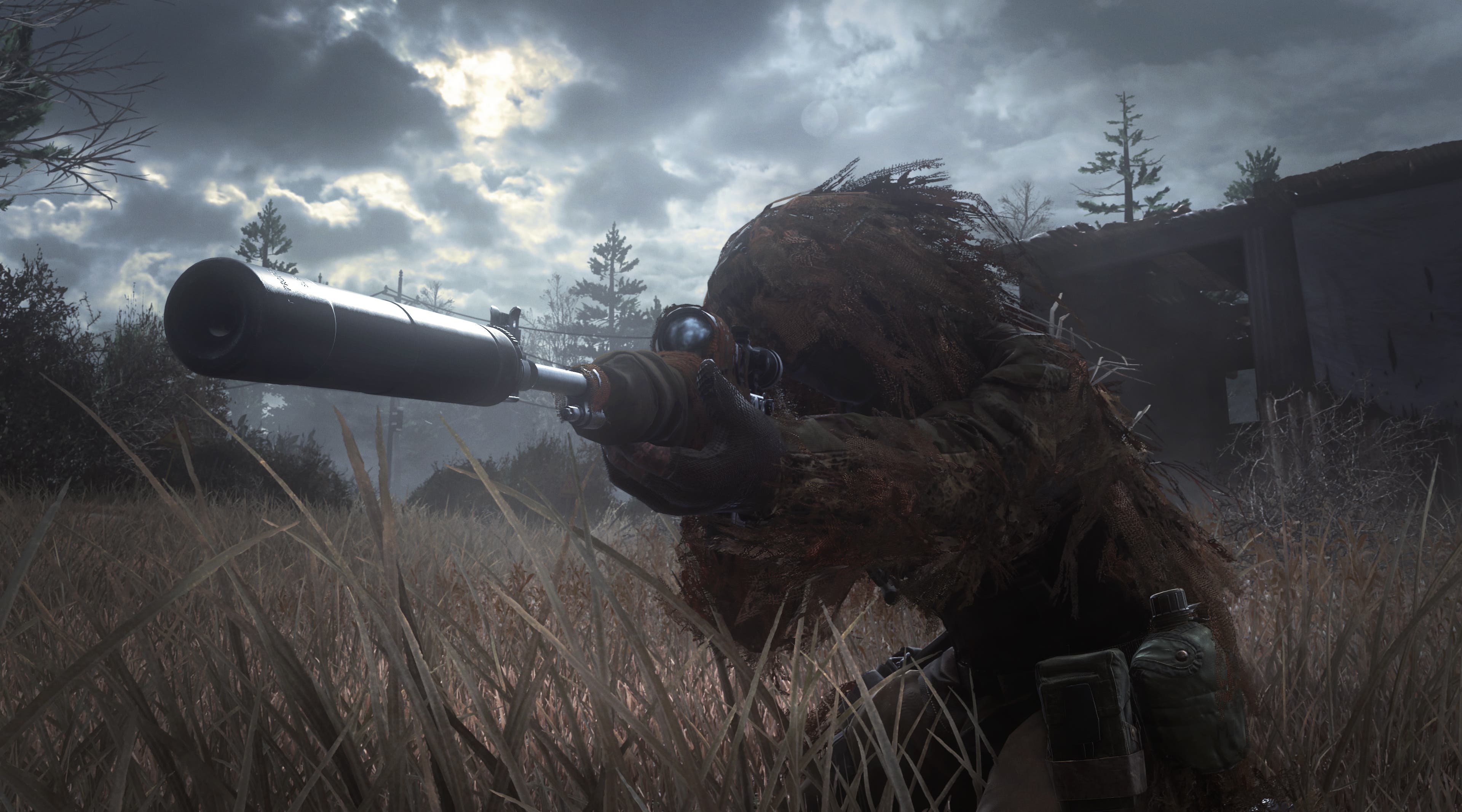 Campaign
As you play through the campaign, each level is pure nostalgia, but the events are just as shocking as they were the first time you saw them. Sure there are more memorable moments than others. "War Pig" remains my least favorite, but "Shock and Awe" have devastating and lasting memories that still resonate today. There doesn't seem to be any bugs or anything to impede enjoying this game once more. If you've never played it before, there is no better time. But even if you have, it still feels good to see Captain Price again. And when it is time for "All Ghillied Up", you'll wonder why we still haven't played missions this tense in years.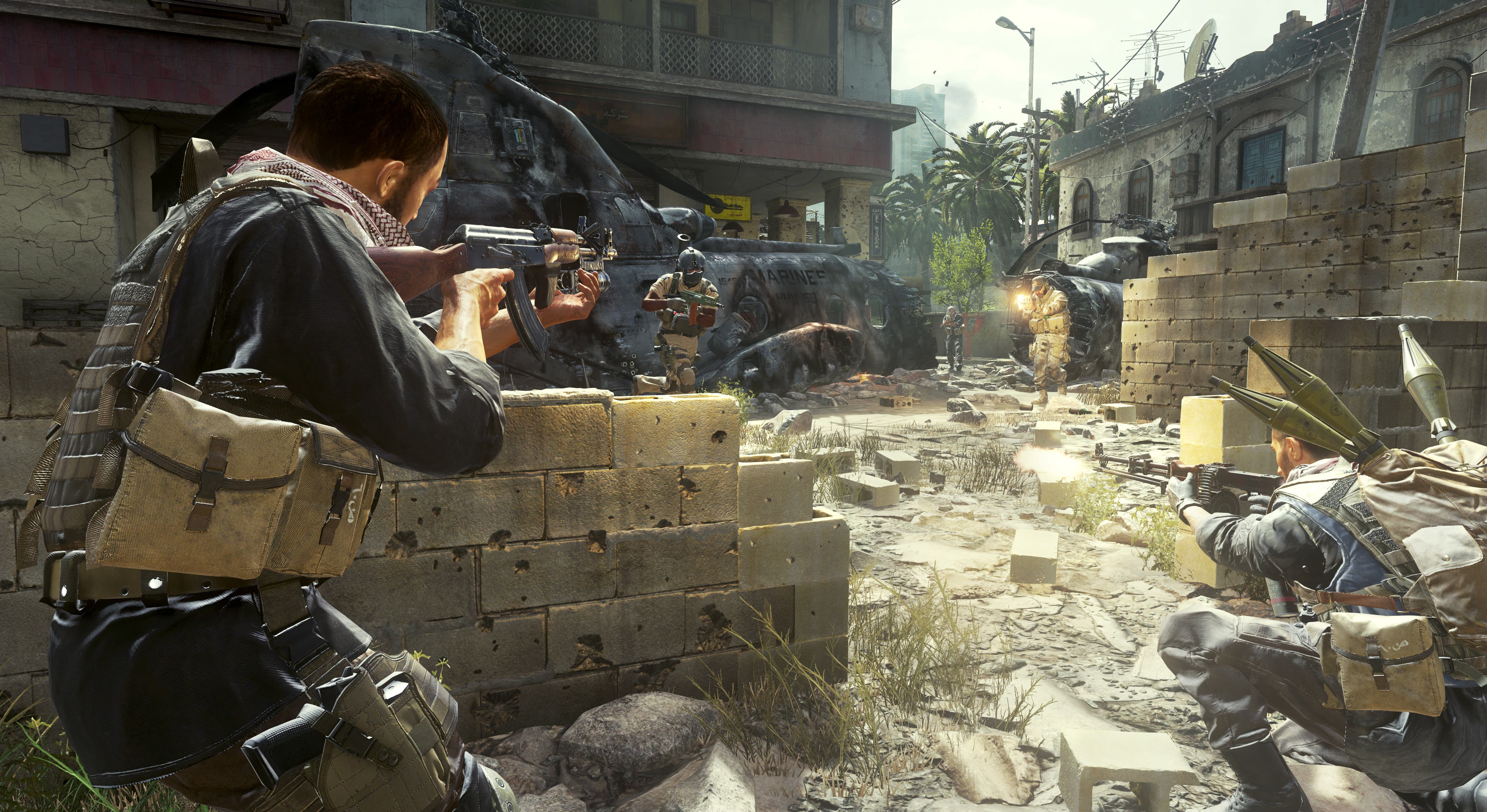 Multiplayer
The multiplayer feels so bare bones today, but was such an evolution for multiplayer gaming at the time with a progression system, killstreaks, and even the ability to prestige and start over. Though, this return to simplistic multiplayer actually feels great. All of your favorite modes are back, but there are some additions, such as Kill Confirmed. While Kill Confirmed is great, it was just a mode that didn't exist in the 2007 game, and bringing it in with so many other modes just litters the playlist and splits the user-base more than it needs to. Not all of the maps are back either, only 10 hand-picked maps make it into the game. But if you're like me, you're not going to remember what's missing here. And if that's the case, they likely picked the right maps you want to be playing on.
While the game hasn't aged very well in the years, and the ideas seen here are considered "old hat", it remains a highly engaging experience that even if you've seen it all and know all its twists and turns. The updates to the game cannot be understated. However, it is packaged with Infinite Warfare through a premium purchase that having a simultaneous release of two Infinity Warfare games introduces a lot of choice that players will have to make. Call of Duty: Modern Warfare still remains best-in-show all these years later, and is a rebuilt masterpiece that's worth experiencing again.
A PlayStation 4 copy of Call of Duty: Infinite Warfare Legacy Edition was provided by the publisher for review purposes.