ASTRO Gaming reveals new Call of Duty A10 Headset, available now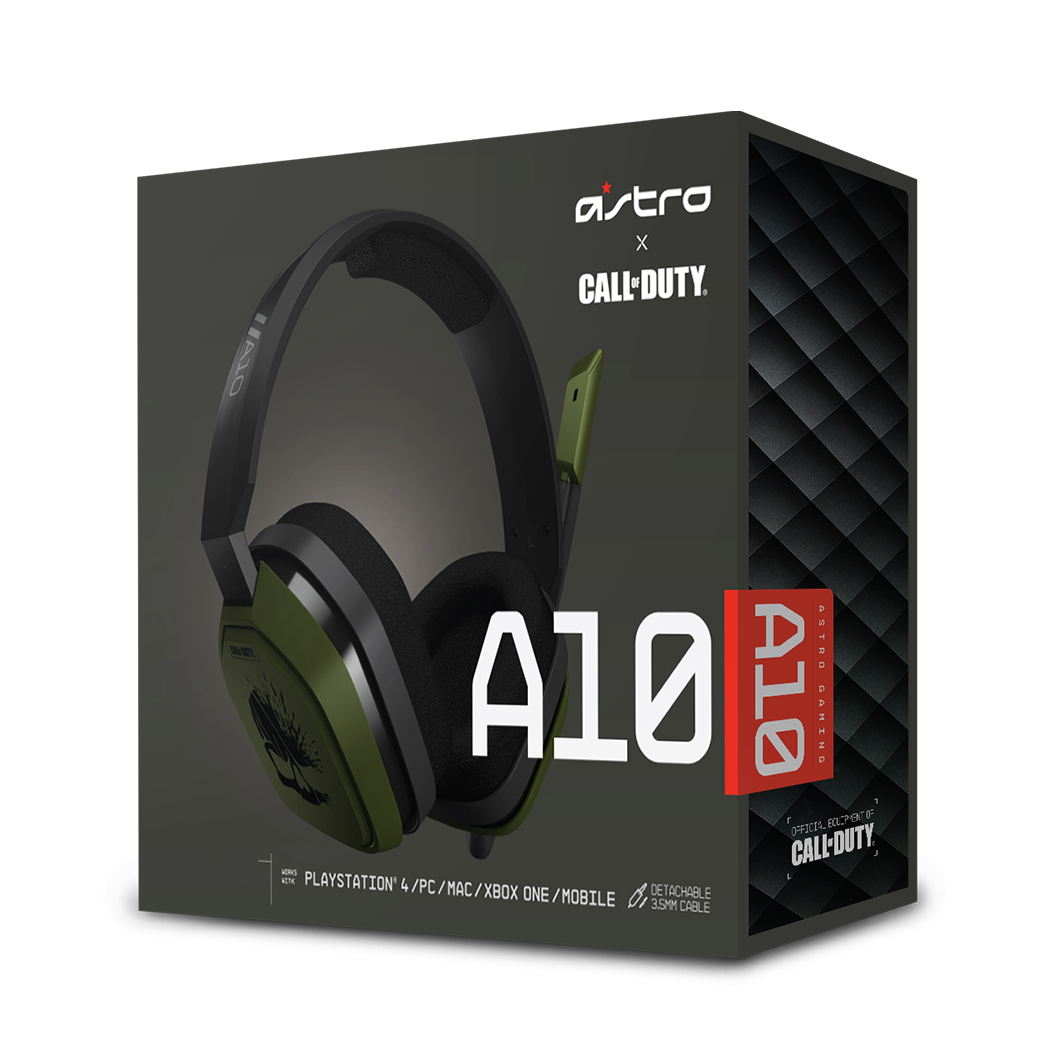 Will you be picking up the Call of Duty branded ASTRO A10's?
From Press Release:
The studio is supporting the upcoming November 3 launch of Call of Duty: WWII with an entirely new and highly customized Call of Duty ASTRO A10 Headset.
Revealed at this week's Call of Duty World League Championships in Orlando, August 9-13, the new Call of Duty ASTRO A10 Headset features an olive green and black colorway emulating WWII-era tactile gear and uniforms.  In addition, one side features the franchise's iconic star and stripes insignia, with the series exciting exploding broken skull art on the opposite side and the Call of Duty logo prominently displayed on both.
The Call of Duty ASTRO A10 Headset features a ruggedly durable steel headband wrapped in a rubberized, damage-resistant polycarbonate blend made tough to last.  Lightweight construction combats headset fatigue.  Most importantly, the headset features the same audio quality found across the entire line of ASTRO Gaming products.  Whether you are beginning your path towards becoming a pro or you want a damage-resistant audio solution that shows your love of the franchise, the Call of Duty ASTRO A10 Headset will complete every fans collection.
ASTRO also revealed the coming of an official Call of Duty A40 TR Mod Kit, due later this year.  The new A40 TR mod kit will feature black synthetic leather ear cushions and headband with white stitching detail extend comfort. The noise-isolating Speaker Tags and precision boom mic block out noise so you can focus on the game, not the crowd. The Speaker Tag set design features the iconic Call of Duty exploding broken skull and the Call of Duty logo surrounded with ammunition.
---
Gallery: