X-Plane 11 is Laminar Research's latest outing with the series. After feedback over the previous entry, they have made changes to the user interface and usability to make it one of the best interfaces in the series history, but of all flight simulators. X-Plane 11 is also highly detailed, and accessible to novice pilots and gamers alike. Though, veterans will find a lot of depth that puts on-par with real-life training. X-Plane 11 is exemplary, and exciting with its breadth of content and realistic representation of our world and aircraft on an unprecedented scale.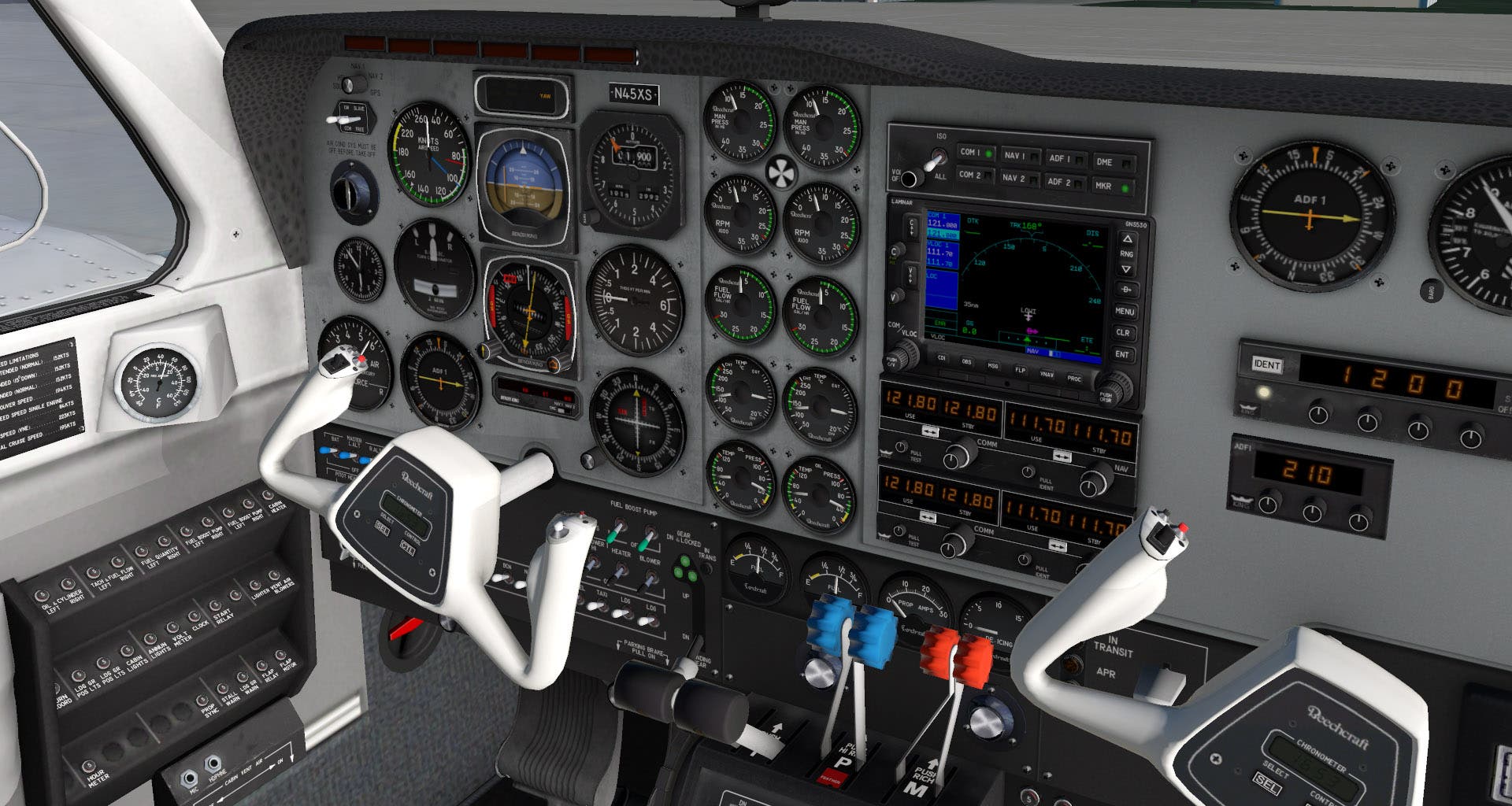 What's new in X-Plane 11? Well, a lot. The UI has been completely redone and is scalable. There's a clean look. All planes have 3D cockpits, meaning they are all interactive and even ones that were 3D before now have more interactive elements. X-Plane 10 ran in 64-bit, and so does X-Plane 11, but now the game runs in higher detail with a fully rendered world. There's been updates to US and EU, including different vehicles used at airports. You'll now see wings flex during stress and tires smoke upon landing.
While there are many flight simulators out there, X-Plane 11 entered 2017 with modern looks and feels. Because everything going on, from air traffic to a fully functioning airport to a rendered world, the game doesn't run as well as you'd might imagine. The reason why something like Aerofly FS 2 runs so well as that it doesn't haven't to compute all those things, and why it looks better as a result. X-Plane 11 does include free DLC on Steam for Global Scenery for every region of the world, which provides authenticity and familiarity to your flying.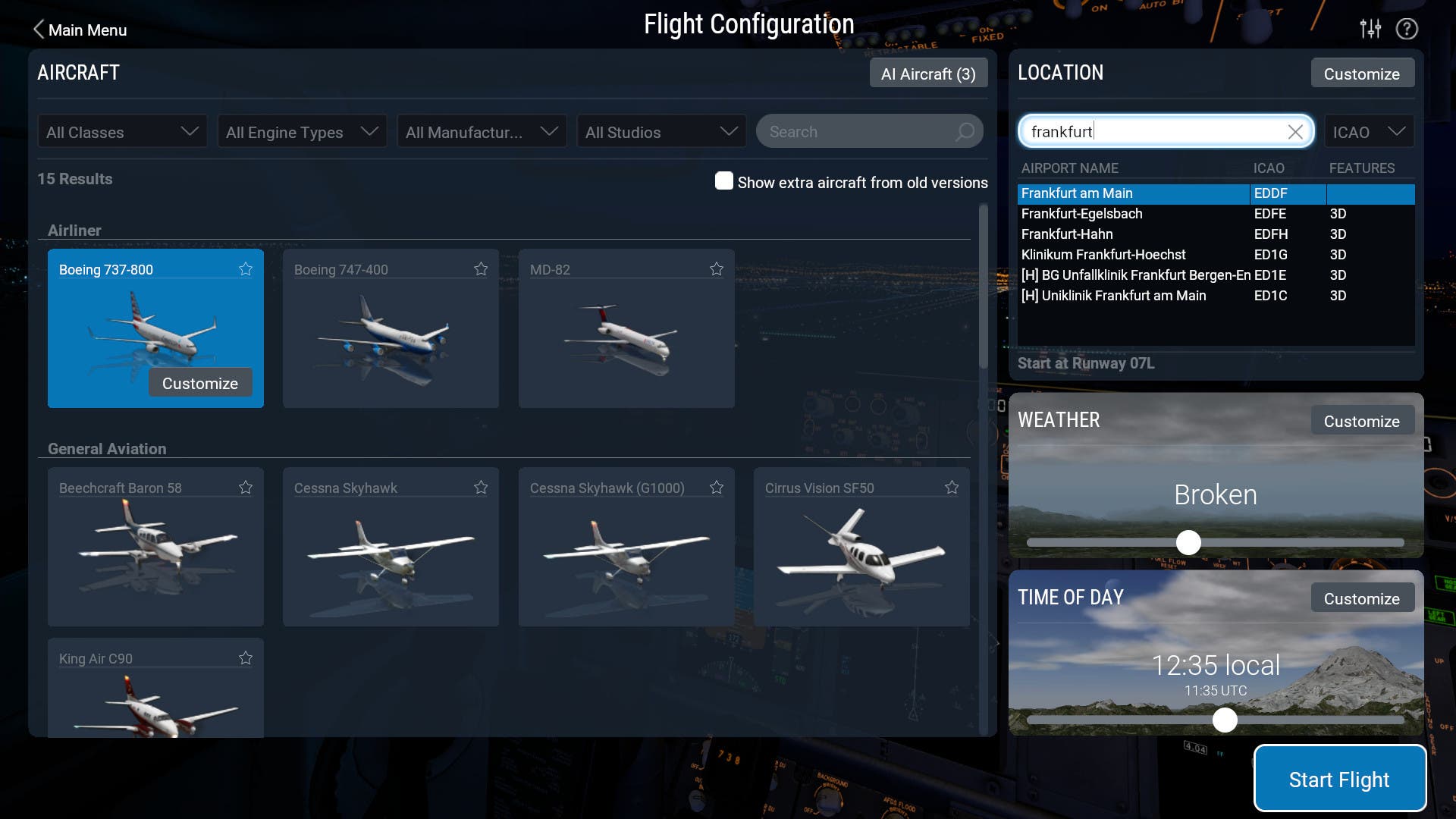 X-Plane 11 is a suite that includes a Plane Maker application to make your own airplanes and helicopters, Airfoil Maker to make airfoils for custom aircraft, and X-Plane, the flight simulator itself. This is designed from the ground-up to be an experience you craft for yourself, and others. Also new to X-Plane 11 is Flight School, so now you can go through the basics and complexities of flight to get acquainted with the physics and handling of X-Plane 11.
There's a good range of aircraft to select, such as: Schleicher ASK 21, Beechcraft Baron 58, Boeing 747-400, Cirrus Vision SF50, Beechcraft King Air C90, and Cessna 172SP. Now, there's new aircraft in X-Plane 11: Boeing 737-800, McDonnell Douglas MD-80, and Sikorsky S-76. Each of the selections provide the ability to play with military (modern and historical), professional, and personal aircraft complete with proper takeoff and landing mechanics and communication with the tower and airport interactivity.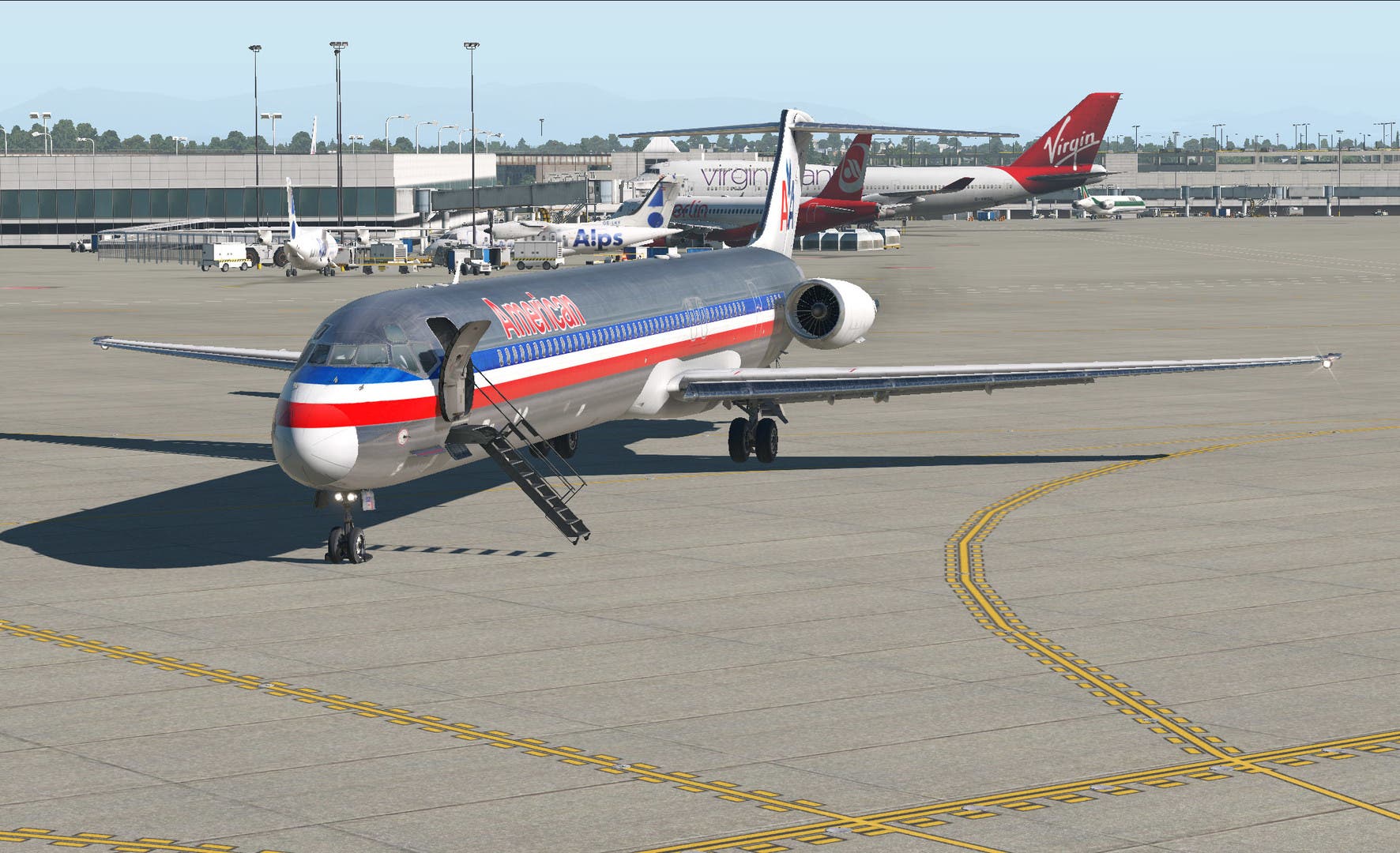 The airport simulation is like nothing I've ever seen in a flight sim before. Airports are positively alive. I've seen activity in flight sims before, but not like this. You can request services for your plane, like catering, fuel, and more. There are 3,000 airports to fly to in the game, and you can even take off from aircraft carriers. This level of detail shows a love and care to the experience that other games only hope to achieve.
X-Plane 11 is great for taking real-world flight paths, or creating your own. Whether you take this seriously or mess around with the settings is completely open to you. For instance, you can create the perfect storm or situation to fly in. While it doesn't have the scenarios of say Microsoft Flight Simulator X, it does have the ability to engage system failures across all sorts of systems either at a specific time or at the press of a button. There's something really satisfying about flying through a lightning storm in a landing approach when you lose all power and have to glide in for a landing.
A unique feature I found in the drop-downs were that you can select sunglasses, night vision, and cinema verite. These can be selected once you have loaded into the game and are ready to begin flying. Sunglasses does what you think, adding a polarized view so that the sun isn't blinding. Night vision, works best at night to allow you to see, more for military craft. Cinema verite makes it simulate eyes in that it is a dynamic view. The eyes will move up, down, left, and right as if it was a real view sitting in the seat. The result of this is rather uneasy, but really interesting.
X-Plane 11 is an extremely detailed and authentic of truly flying an aircraft. The details and lengths that Laminar Research went to is astounding. X-Plane 11 is rich with life both in the air and on the ground. Novice and veteran pilots use this for training, and the game is such that players of all skill levels will find exactly what they are looking for here. X-Plane 11 a successor to Microsoft's Flight Simulator and is vastly superior, in just about every way.
A Steam code was provided by the publisher for review purposes