News
Jun 15, 2018
The sun is setting on GOG's #SummerGaming Sale today, pick-up last minute deals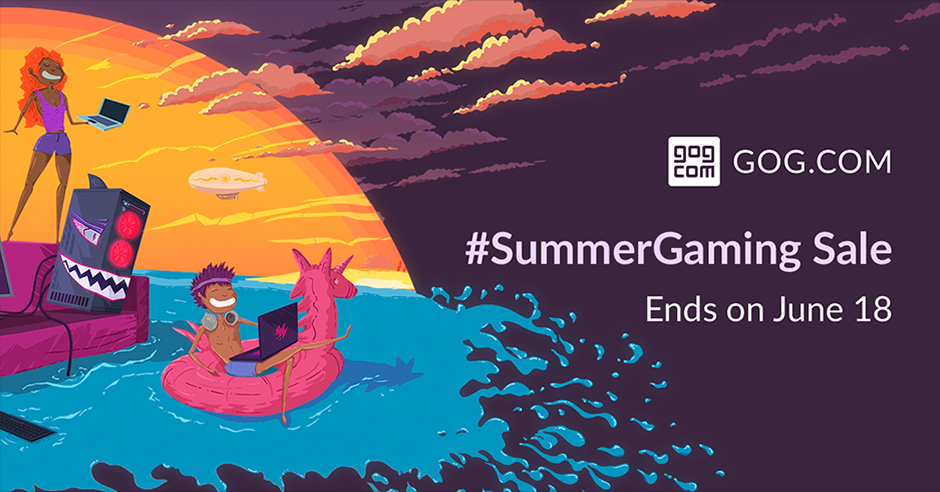 From Press Release:
JUNE 15 – We're bidding farewell to the big Sale, and the #SummerGaming can really begin!
The sale ends on June 18, and these are the last few days to stock up on games for your DRM-free summer playlist – games you'll easily pack up and play anywhere, like by the beach or out camping, which is not nearly as ridiculous as it sounds.
We made a to-do list for keeping track of what needs doing:
✓ Check if you're close to unlocking Sunless Sea or RiME! Spending $5 before the sale ends gets you the first, spending $20 unlocks the latter
✓ XCOM: Enemy Unknown premieres DRM-free and invades #SummerGaming with an 80% discount, this award-winning turn-based strategy is a wonderful choice for slow and steady laptop gaming.
✓ Catch up on what's big and new in the sale! Over fifty games joined the lineup including Kingdom Come: Deliverance (-20%), Surviving Mars (-30%) and The Witcher 3 – GOTY (-60%), realMyst (-80%), Commandos (-90%), FAR: Lone Sails (-10%), Mages of Mystralia (-40%), Hyper Light Drifter (-60%), Homeworld: Deserts of Kharak (-75%) and many others.
✓ Visit gog.com/connect and turn your participating Steam games DRM-free.
✓ Itching for Cyberpunk 2077? Oh boy, who isn't. Scratch that itch with our best-of collection of cyberpunk-inspired games. That includes Beneath a Steel Sky for free! :o
The #SummerGaming Sale will run through June 18, 10 PM UTC.