Train Sim World has simultaneously released onto PC, PlayStation 4, and Xbox One. Train Sim World is about accessibility, not only for all different kinds of players, but platforms as well. This is the kind of game that depicts the dream kids have of being a train conductor, and this is a first-person view of that life. Train Sim World is very much what you see is what you get. And what you get is a fantastic simulation with gorgeous graphics that covers all types of trains that will please casual and hardcore fans alike.
Train Sim World doesn't focus on any one type of train. In fact, there are different disciplines you can dip in and out of at your leisure: Rapid Transit for fast people transportation, the Great Western Express to tour the English countryside, NEC New York for outer and inner city travel, and CSX Heavy Haul for industrial transportation. Each of them are widely varied from one another, and bring something unique to each. You'll likely fall in love with one style in particular over the others. The game has great tutorials as well, teaching you everything you need for each type of train you'll drive. Beyond that, the bread and butter is in the scenarios you'll have to overcome. And if you're just feeling like being free, service mode lets you take any route, any time of the day, and just let it be your own adventure.
The game features iconic routes from around the world, from New York, to London, to Leipzig. There's the Northeast Corridor in New York, the Great Western Railway that goes from London Paddington to Reading, and the Mitteldeutschland S-Bahn that goes through Leipzig. These real world locations are remade in stunning detail, and are great to explore. What's here makes it easy for the game to be open for future expansions to new areas. The service mode is a great place to explore these locations and find the collectibles.
Train Sim World gives out experience for nearly everything you do. You have a character level, discipline level, and specific train levels. Each of these grow over time and use. It's constantly rewarding and always satisfying to see these progress bars grow. The best way to do that is to adhere to the schedule no matter what, even in conditions where weather is bad or something is on the track, the ability to adjust and still be efficient is what the game is all about.
It is worth noting that Train Sim World doesn't have a management aspect, so budgets and spreadsheets is not what you'll find here. This is a game of knowing how different trains operate and are used. The authentic train stops are great for train enthusiasts. No matter what you're transporting, it's best to do it correctly and quickly. The game rewards you for doing it this way.
Train Sim World looks really great, whether it's day or night, or whether it is raining or not. Being powered by Unreal Engine 4, the game really shines. You even get to choose the season, which changes lighting and how rain looks in service mode. The game lets you free roam at stations, or within your own train. You can be a tourist and just ride the train like any other passenger. Or you can walk around as the conductor and look at the pedestrians. You can even walk the entire track if you wanted, but that won't be much fun for anyone.
Dovetail's other series, Train Simulator is similar, but more modular and taking place in more places with a different kind of feeling. Train Sim World is more focused, but poised to grow like its predecessor with a greater attention to detail. This is a game where you get physical: by walking around, connecting or disconnecting systems, and pressing buttons. Train Sim World is about immersion, and it absolutely nails it.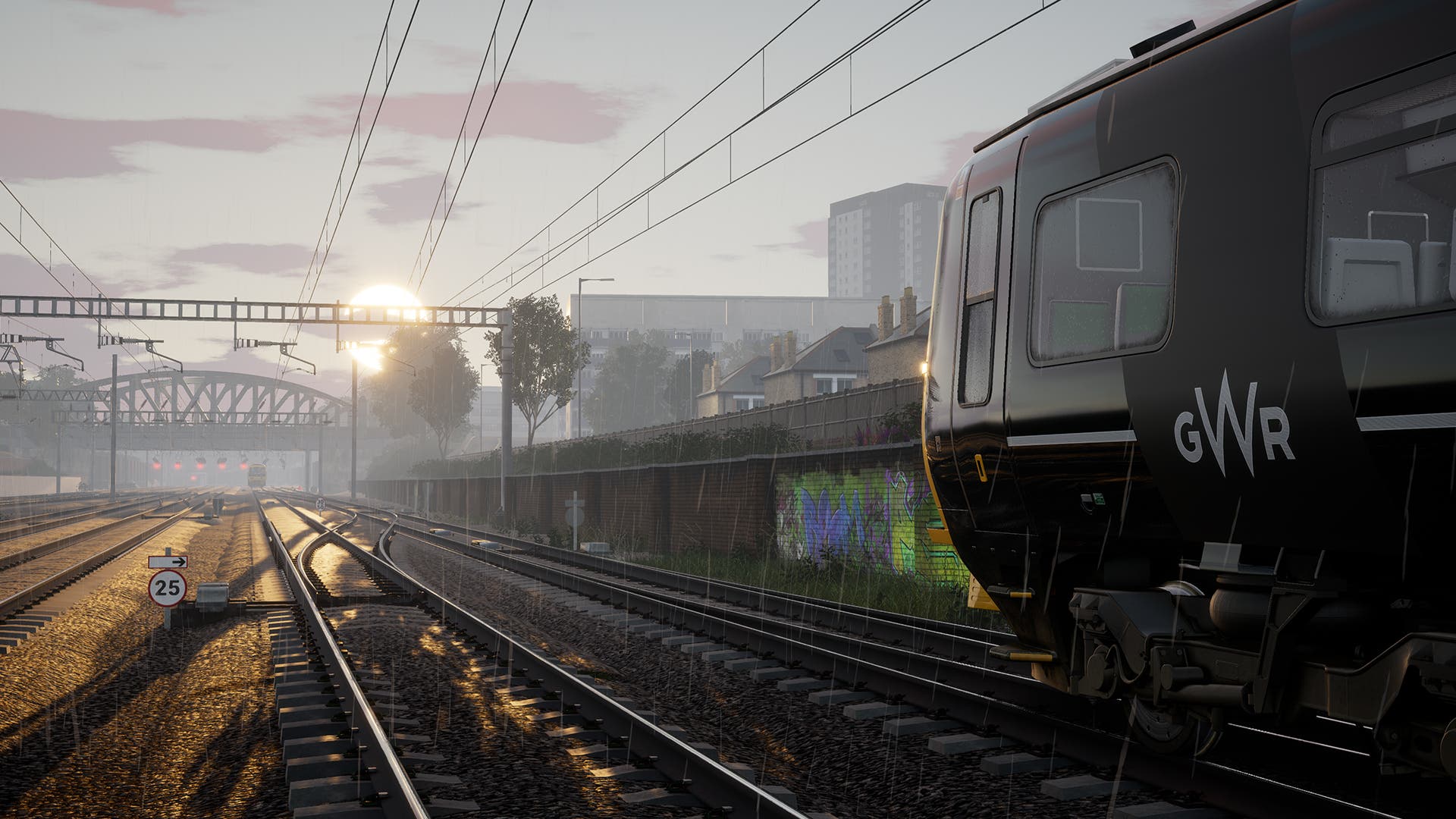 Dovetail Games has a tagline of "made by rail fans, for rail fans". This summarizes everything you need to know about who the audience is. Dovetail Games know simulation games, and Train Sim World is no exception. This is a deep and varied simulation of being a train engineer, whether you're carrying passengers or cargo. Train Sim World is childhood fantasies brought to gaming with incredible detail.
A Steam code was provided by the publisher for review purposes