PowerA has a competitive controller in its arsenal, and it comes highly recommended over Nintendo's own Pro Controller. A bold statement for sure, but it's absolutely true. The controller has some limitations, but what you get out of it is so much more, making the trade-offs worth it. The PowerA Enhanced Wireless Controller for use with a Nintendo Switch is absolutely brilliant, and its variety of designs provide a wonderful alternative both in price and performance on the market today.
From a design standpoint, this is built to be directly compared against Nintendo's Switch Pro Controller. Pairing the controller is easy, and a breeze like any controller. The Switch even thinks the PowerA controller is like a Pro Controller. Though it's worth pointing out that the Enhanced Wireless Controller has a much more modest price in comparison. Now, there are some drawbacks, there's no Rumble (or HD Rumble for that matter), IR, or Amiibo NFC support. It does have motion, however. So, it'll be up to the individual whether these are an issue or not.
The biggest selling point of PowerA's Enhanced Wireless Controller is remappable buttons for better control and accessibility. Programming is simple: you hold down the center button until a light flashes on the controller. You select the button you want to copy, and then press the custom button on the controller you want it to mimic. And that's it, your setting is programmed in. From that point forward, the controller will remember its settings even if the controller is powered off or batteries replaced.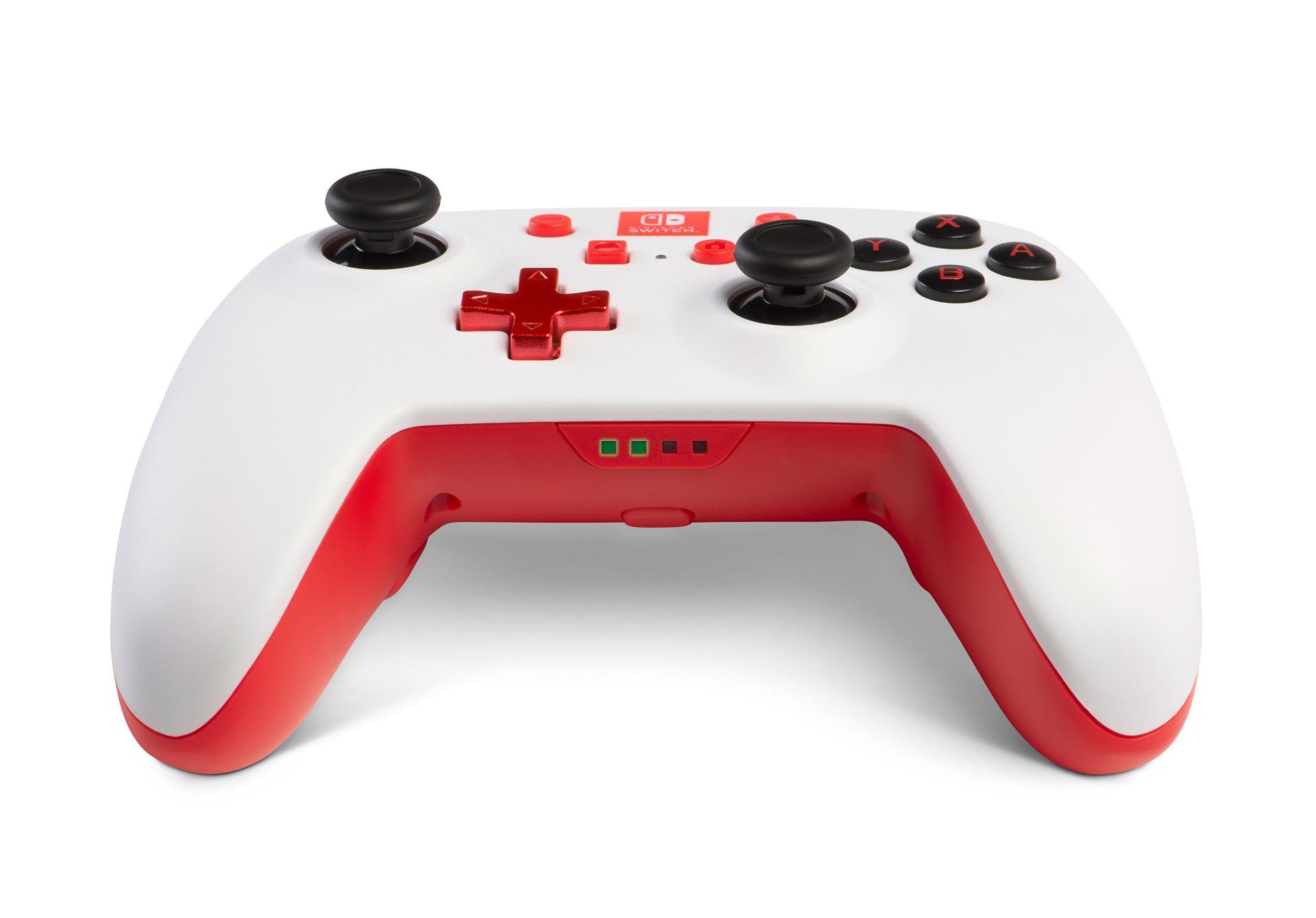 There's no wires here, so you'll be relying on AA batteries here. PowerA promotes 30 hours of gameplay out of their controller. And I can attest to this, the in-box batteries last exactly 30 hours of gameplay before I had to put in my own. This is impressive considering that the controller has better range than the joycons to the dock or to the Switch outside of the dock.
PowerA requires that your Nintendo Switch be running on update 6.0.0 or latest (6.3.0) for use of this controller. Utilizing Bluetooth 5.0, this lightweight controller carries a 2-year warranty. What does all of that really mean? It means that you're covered should anything go wrong, but in my testing, this controller is nothing short of quality construction and feels proper and comparable to the Pro Controller in every way.
The PowerA Enhanced Wireless Controller comes in several colors that will appeal to many: white (and red), black (and red), red (and black accents), Mario red, Link green, black with classic NES Mario Bros, and black & red Diablo III style. Even though black and red dominate the palette, there's still some really great options to choose from. I have a Nintendo Switch of all dark grey, so having a controller that was white and red was aesthetically a contrast, but colors that really I grew to appreciate in a short amount of time.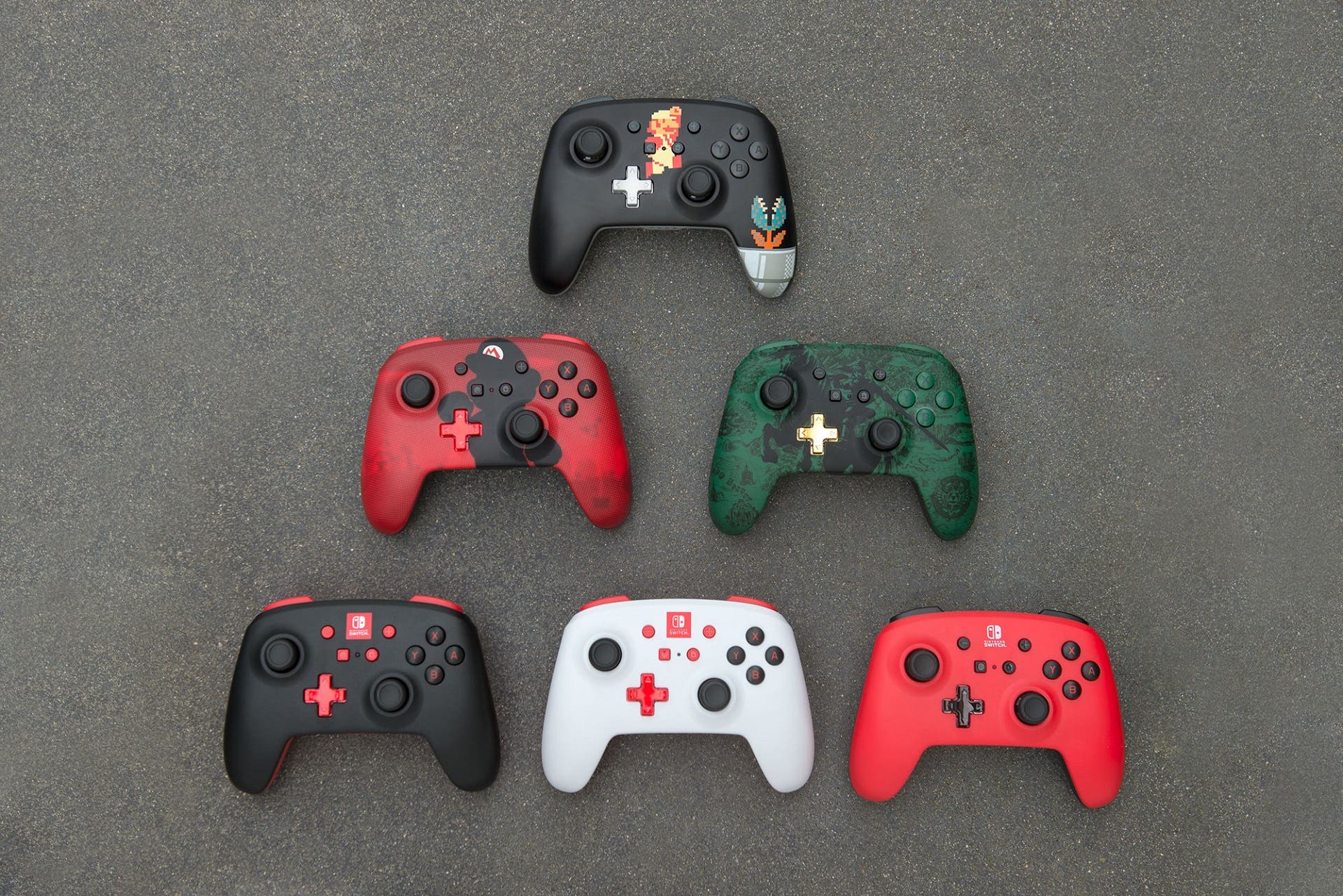 PowerA's Enhanced Wireless Controller is simply a great controller with a competitive price that is a no-brainer for you to own. Personally, the caveats of PowerA's controller wasn't enough to to prevent me from making this my preferred controller. This controller excels thanks to its lower price and remappable buttons. This is absolutely the controller you should own for the Nintendo Switch, hands down.
A hardware unit was provided by PowerA for review purposes