News
Jan 24, 2019
Generation Zero from Avalanche Studios gets a release date of March 26th, available for pre-order now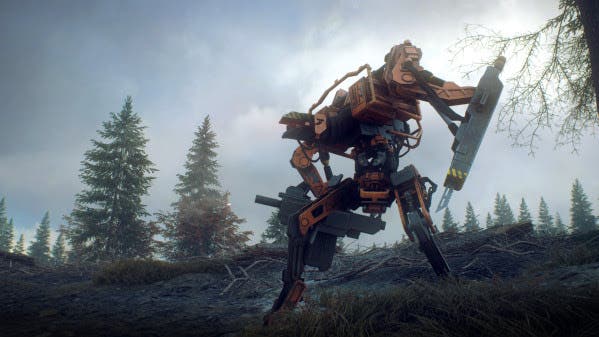 From Press Release:
STOCKHOLM, January 24, 2019 – Avalanche Studios are excited to reveal the launch date for their upcoming open-world action game Generation Zero. On March 26, 2019, the game will launch to the public on Xbox One, PlayStation®4, and PC. The Standard Edition will be priced 34.99USD/34.99EUR for PC and 39.99USD/39.99EUR for consoles.
Players who are eager to explore Generation Zero can pre-order the game today to receive the exclusive Radical Vanity Pack, which includes 12 additional appearance customization options, such as t-shirts, bandanas, an iconic bomber jacket and more – all helping players to tailor their own unique '80s look.
For the real Generation Zero enthusiasts there is also a Collector's Edition available which can be purchased at selected retailers in Europe and the USA. This exclusive edition contains a premium steelbook game case, a cloth map of the game world, a t-shirt, a unique Generation Zero take on the traditional Swedish dala horse statue and more. The Collector's Edition will be priced 79.99USD/79.99 EUR.
GENERATION ZERO – KEY FEATURES
1980's Nostalgia. Cutting Edge Visuals.
Explore a vast open world, rendered with the proprietary Apex engine, featuring a full day/night cycle with unpredictable weather, complex AI behavior, simulated ballistics, highly realistic acoustics, and a dynamic 1980's soundtrack.
Get Ready. Then Fight Back.
All enemies are persistently simulated in the world, and roam the landscape with intent and purpose. By tactically combining weapons, skills and equipment, you'll be able to lure, cripple, and destroy your enemies. If you manage to destroy a specific enemy component, be it armor, weapons or sensory equipment, the damage is permanent. Enemies will bear those scars until you face them again, whether that is minutes, hours, or weeks later.
1-4 Player Seamless Multiplayer.
Go it alone, or team-up with up to three of your friends in seamless co-op multiplayer. Do anything in your power to level the playing field; scavenge for weapons and equipment, set traps and use the environment to your advantage in intense sandbox combat. Collaborate and combine your unique skills to take down enemies, support downed friends by reviving them, and share the loot after an enemy is defeated. In Generation Zero, living is winning.