Job Simulator has become a staple of VR systems. It's always at or near the top of VR owners' "must have" list. So, when Saving Content decided to start diving into that virtual realm, we knew anything by Owlchemy Labs was a great place to start. Conveniently, Vacation Simulator was recently released.
Vacation Simulator takes place in 2060, where humans are but a distant memory and robots find entertainment by living like Humans once lived. The entertainment value, in the lore, comes from repeating mundane vacation experiences. The irony of it all is that I genuinely did find joy in performing recreational tasks in VR.
Your vacation begins with you arriving at your hotel, a bathroom to your left, and your bedroom to the right. Ahead is a door that leads to the vacation portals. Within the lobby, you can find an area with a video game console where you can play several games within the game you're already playing. (You'll also find more games as you work your way through the vacations.) And, as in all good hotel lobbies, you can find a kitchenette that has free coffee.
You're then sent into the bathroom to customize your human avatar's appearance. Here, you can choose a hairstyle, facial hair, and visor color. If you're feeling up to it, you can even draw a bath and eat the soap like we humans do.
After crafting your own appearance, visit your bedroom. Here, you can store personal objects you find in your hotel safe. You can also better dress yourself for whichever adventure you might be planning. There's a Hawaiian shirt for the beach vacation, a hiker's outfit for the forest vacation, and a warm outfit for the snowy mountain vacation.
To set out upon these three tailored vacation experiences, you must return to the lobby and exit the door toward the vacation portals. Your first visit to this gateway introduces you to the core mechanic of the game part of this whole experience. You are to collect memories so that your data and experiences can be analyzed. You'll collect a memory every time you complete a task or request in the vacations.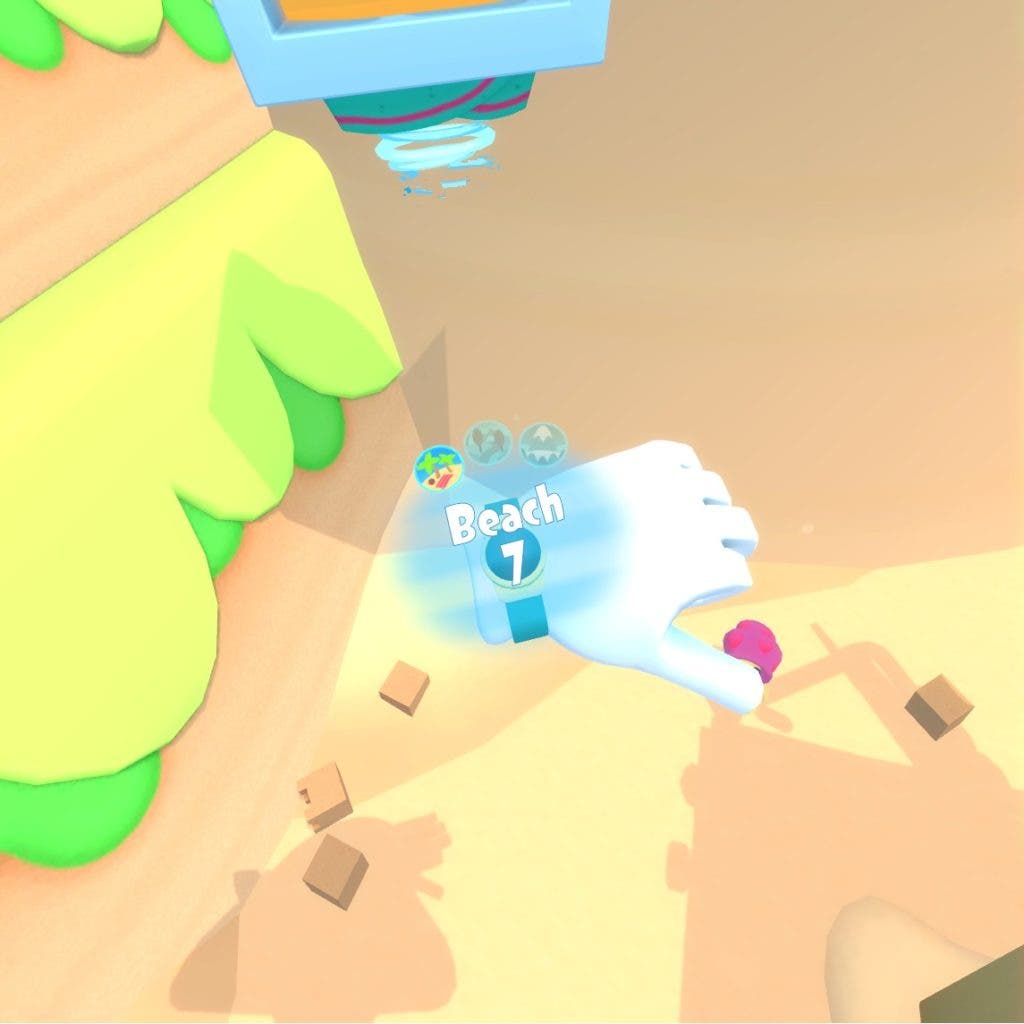 Each vacation setting is unique in both appearance and in the characters you'll find vacationing with you. But at their base, they share the same sorts of things to do—though each fits in their respective vacations. The vacations have collections of tasks relating to photography, cooking to order, building, bug hunting, and more. Where the food task in the Beach vacation is grilling brats and burgers, in the Forest vacation you'll be cooking s'mores over a campfire. Where the building task in the Winter vacation is making ice structures, in the Beach vacation you'll be making sandcastles. With each of these sorts of tasks, you'll be asked to follow instructions, recipes, or requests—with the difficulty rising as you complete them.
As the game sets itself up to be a casual experience, it gives way to a sometimes downright frustrating puzzler. This can feel like a bit of a bait and switch, but it does feel rather rewarding when you sort out the puzzle's solution. If you've played its predecessor, Job Simulator, you've likely experienced exactly what I mean. I have not, yet, so this was a new experience and I wrestled with it at first.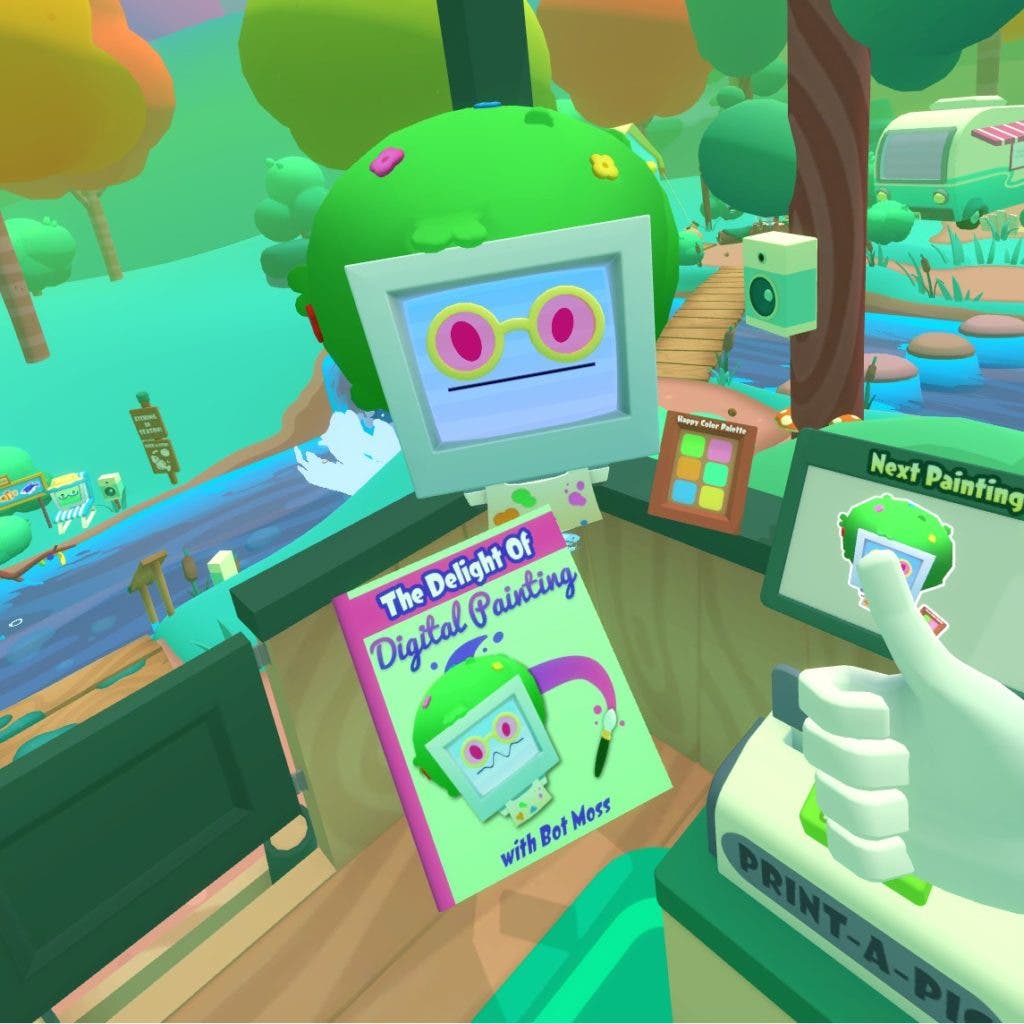 On all points you want in a VR title, this game excels. The writing is clever but not arrogant. The visuals are skeuomorphic but creative. The interaction is pure fun. I look forward to our robotic future and I'm counting the days until my next vacation.
A Steam code was provided by the publisher for review purposes.