The Witcher 3 turned out to be one of my all-time favorite games after having completed a couple of years ago. The adventures of Geralt, the story of Ciri, and the Wild Hunt captivated me. I couldn't stop playing it, and only did so when I have other responsibilities to handle. Fast forward to 2019 and the Witcher 3 has not only been released on the Nintendo Switch, but the complete version. Featuring all the released DLC and on one cartridge. The results are rather amazing.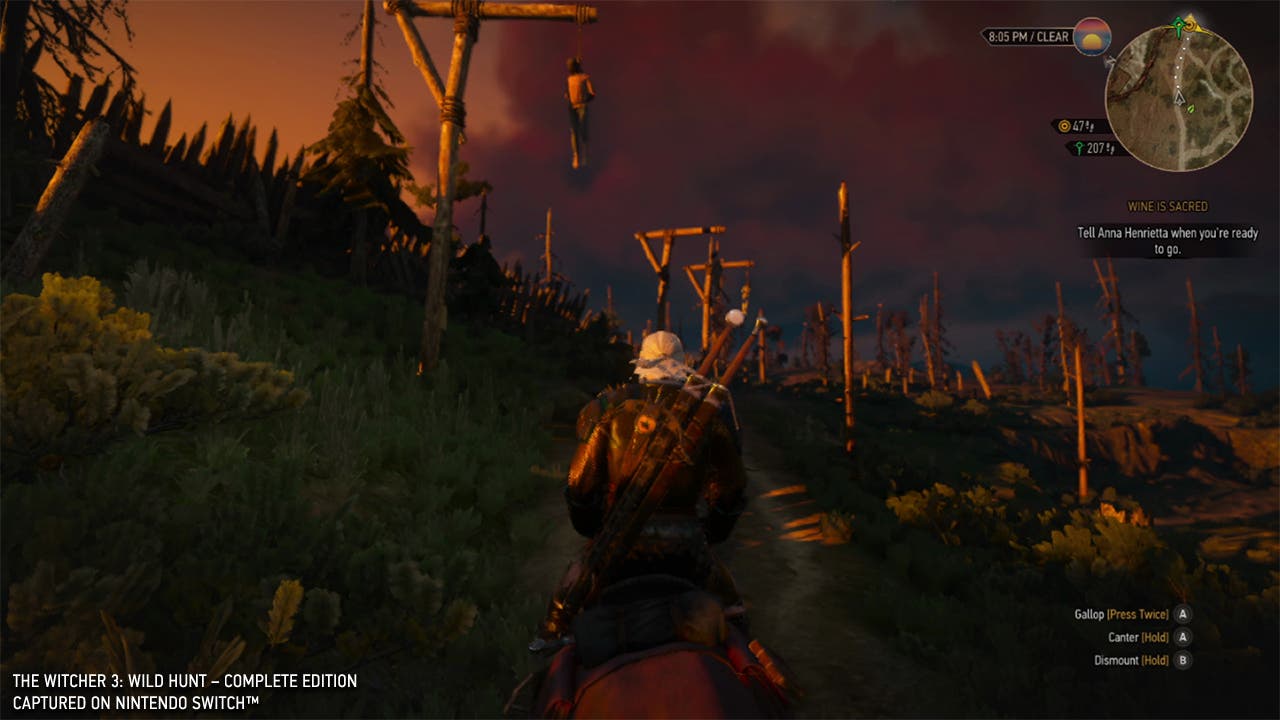 For those that are unaware, Witcher 3 is a successful third entry in the RPG franchise. One that finally took the jump to open world. A huge task for any developer, especially for their first time with it, but CD Projekt Red absolutely nailed it. The world is atmospheric, the colors vivid, the soundtrack is beautiful, and the gameplay absorbing. Players take on the role of Geralt, a Witcher who, along with his fellow brethren, are none for their unique ways of dealing with mythical creatures and beasts. Witchers are both praised and outcast depending on who players talk to in the games universe. That, along with the war at hand going on in the background, it's easy to say that Witcher 3 is just layered with story elements that go far deeper than just what the game presents in its cut scenes.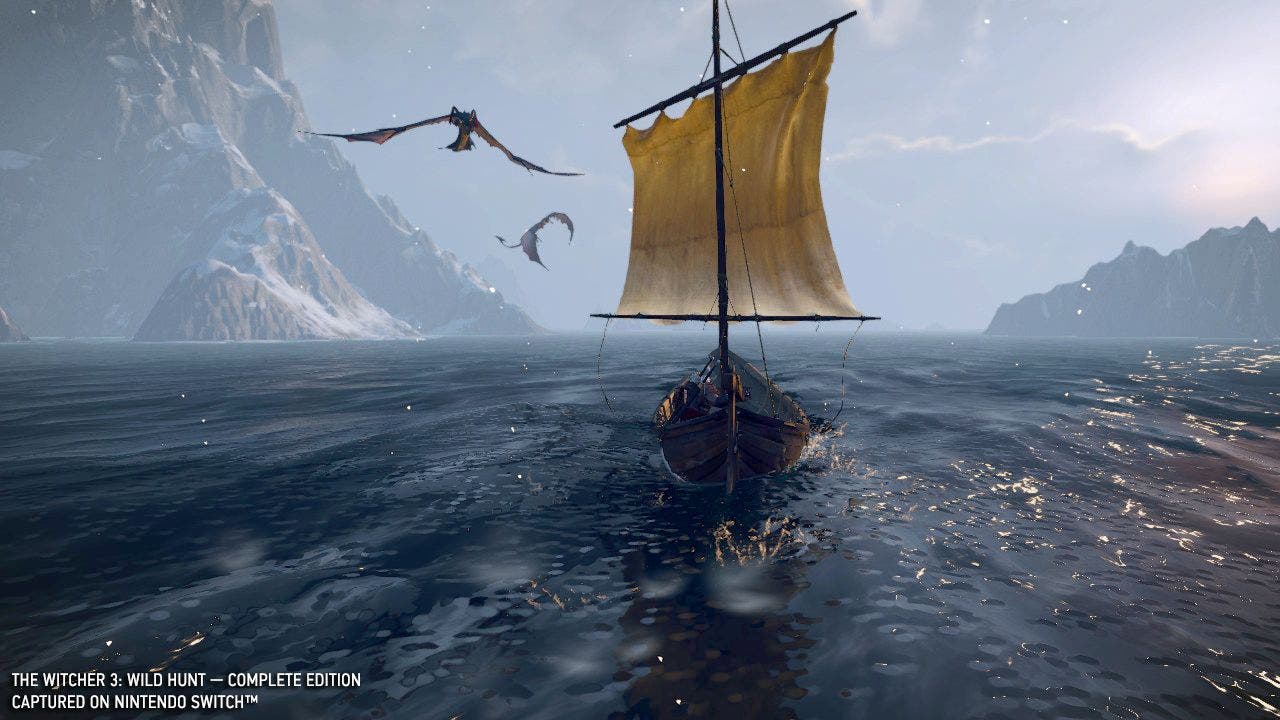 Witcher 3 complete edition not only has been completely translated to the Nintendo Switch but in reality, very little has been lost in doing so. The experience plays identical to the original release and with all the updates and DLC intact. The fact that nothing was lost in the transition as far as the core experience of the game is a testament to the ports quality and can't be emphasized enough. Hours of fully voiced dialog and cut scenes, a vast world to explore, tons of weapons and armor to find, and enemies to hunt and kill.  Of course the experiences does come with a few issues that were bound to happen with being ported to a less powerful console.
The Nintendo Switch is quite a capable handheld system, but it's nothing in comparison to the power of a PC or PS4/Xbox One. Graphically, the Witcher 3 does suffer in comparison and that's quite obvious when first booting it up. The resolution is much lower, with docked mode playing at 720p and handheld mode even lower. Some textures are definitely less defined and lacking sharpness. That's one element I noticed right away, more so on the bigger TV screen. Yet I found myself, after a few minutes, acclimating to it. The experience, world, and gameplay make it insanely easy to forget about those shortcomings. It also pleases me to know the experience is mostly a smooth one. With very little frame rate issues docked or handheld. Occasional bumps in the road during my time with it, but nothing that screamed out terrible to me. I do feel that on some occasions the game does look a tad blurry depending what's on screen but it appears to fluctuate as far as I can tell.
The truth here is that for those that experienced the game already, most likely wouldn't need to grab this on the Switch. Yet having this portable is something else. Especially for those that find longer games more daunting to have to find time to sit down in front of a TV. Now players can pick up and play a quest or two and put it down easily. One of the main reasons it took me so long to finish Witcher 3 to begin with was because of how long and sometimes hard it was to find time to sit down. Now, I can play Witcher 3 for 30 minutes here or there and in bed before sleeping, of all places. A Witcher's jobs never ends right?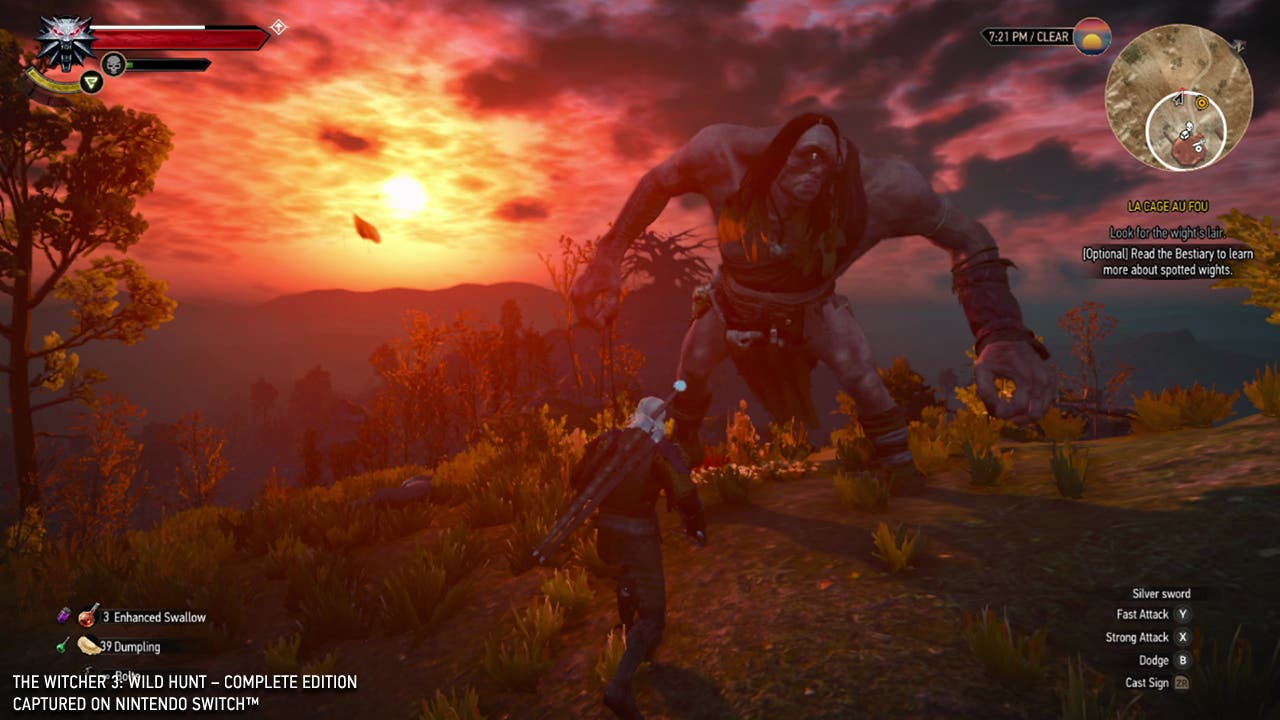 I have adored my time with Witcher 3 on Switch. It's not the prettiest version, but it retains everything that made the game special. Now there is potential for a whole new audience to fall in love with the franchise. Perhaps some are like me, replaying the game for the third time, and just loving that the game is now portable. Whatever the reason may be, Witcher 3 on Switch is a technical achievement. I'd have never expected Witcher 3 ported to the Switch, but here we are and it's damn impressive. 
A Switch eShop code was provided by the publisher for review purposes