Editorial
Dec 05, 2019
How to Play CALL OF DUTY MOBILE on PC
Call of Duty is a tour de force. A game series that has not stopped annually since 2004. While it's been a staple on PC and console, the mobile market for Call of Duty could not hit a stride. Until now. Call of Duty Mobile is an amalgamation of many recent entries of Call of Duty that's a greatest hits of sorts, and it works incredibly well. It has three modes: multiplayer, battle royale, and zombies. It's got it all, and it's all great.
Here's how to get CALL OF DUTY MOBILE installed on PC through Tencent's official mobile emulator, Gameloop (also known as Tencent Gaming Buddy, which are terms used interchangeably).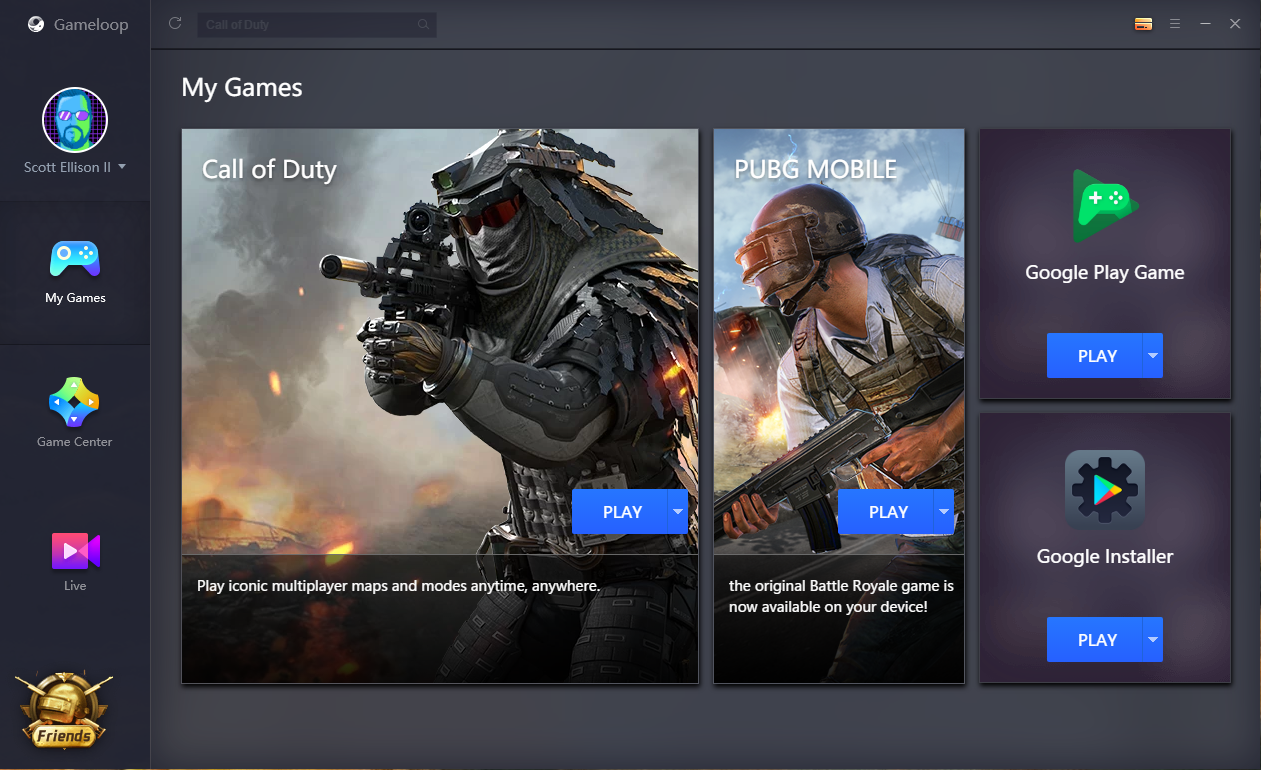 INSTALLATION
Download the emulator on Gameloop: https://www.gameloop.com/game/fps/call-of-duty-mobile-for-pc/index.html
Run the installer "com.activision.callofduty.shooter_900205109_NormalPackage_2384" (or something like it) from where you downloaded it
Select your region (North America, Europe, etc), agree to the terms, and start installing
Once installed, you'll want to start-up Gameloop or use the desktop shortcut created
Go to "Game Center" and find 'Call of Duty' (it should be in the Recommended section)
Download 'Call of Duty' (Mobile)
Launch the game, select 'Play Now' and go through prompts about PC play
Login through a social media service of your choosing

Note: There's no Google integration at this time

Be sure to increase the game settings if you've got a powerful PC for high framerates and better textures (you may need to restart after making changes)
Start playing, and you'll be winning every Battle Royale and multiplayer match on PC with keyboard and mouse!
DESKTOP SHORTCUT
If the installer doesn't create a desktop shortcut, you can create one and point it to this path:
"D:\Program Files\txgameassistant\appmarket\AppMarket.exe" -startpkg "com.activision.callofduty.shooter" -from DesktopLink
GAMEPLAY
---
If you have questions or suggestions, hit me up on Twitter @Hawk_SE, or leave a comment in the video.