Farming Simulator 19: Platinum Edition is the latest to come out of the Farming Simulator series; that is until 20 inevitably comes out for PC next year. I'll be reviewing this game as a whole as we don't have a standalone review for the base game. The Farming Simulator franchise has been around for over ten years now. That formula hasn't changed all that much. Which depending on the type of player you are, it is either a good or bad point.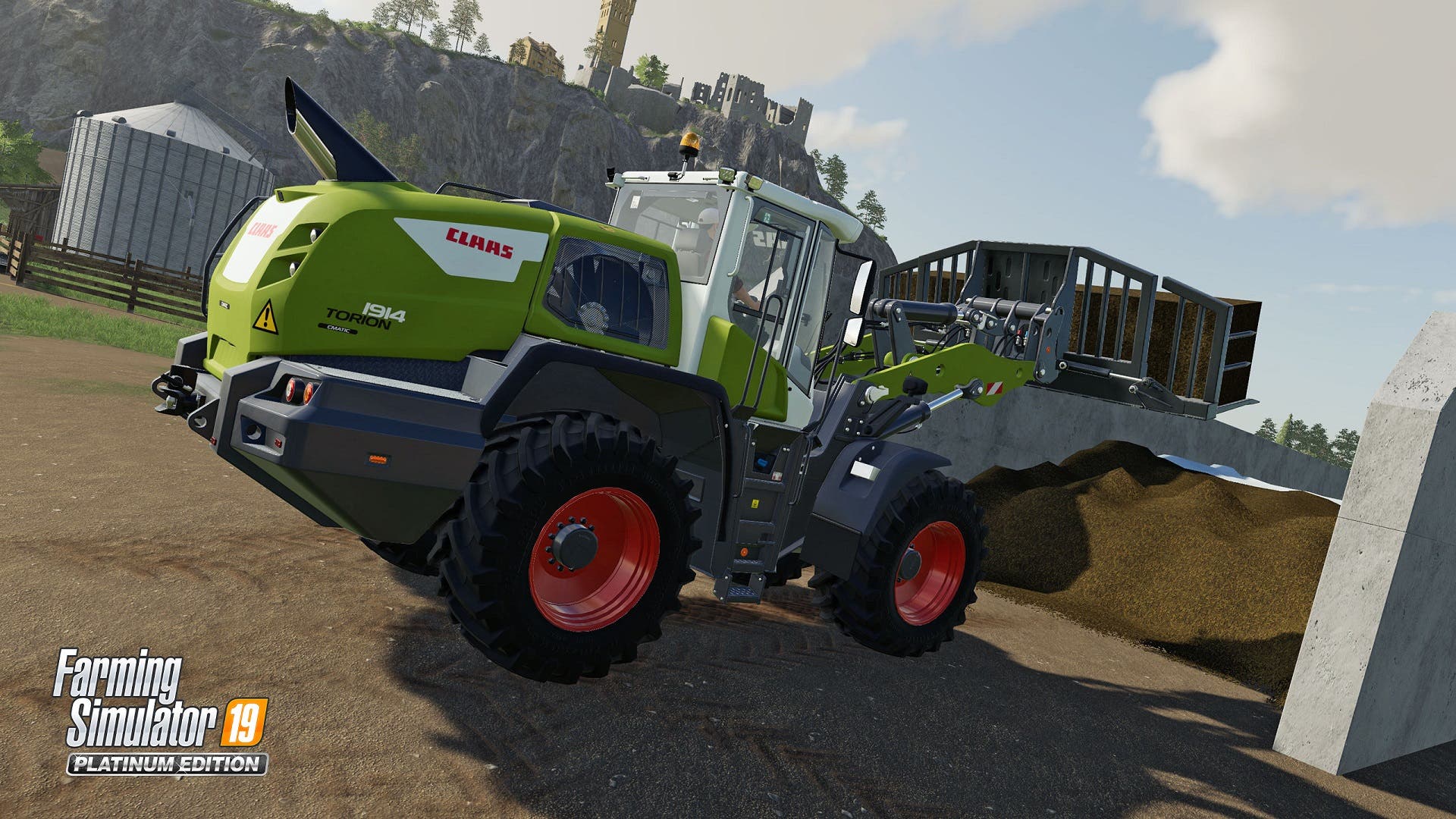 Boot up the game, and you can choose to start a new farm with the basics, as seen in past titles, but this year you also get the option to start a new farm from scratch. You own nothing and have to work your way to farming bliss. You'll be required to purchase a plot of land, of which the size will determine what you can farm on it, animal pens, buildings, fields, etc. It adds to the difficulty and customization of your farm. To help you earn money for this freshly laid farm, you'll want to take on contract work. You'll want to tackle some of these whiles your working on getting your farm's feet off the ground, and when you have enough to hire help, it benefits you to take on some contracts while they're working your fields.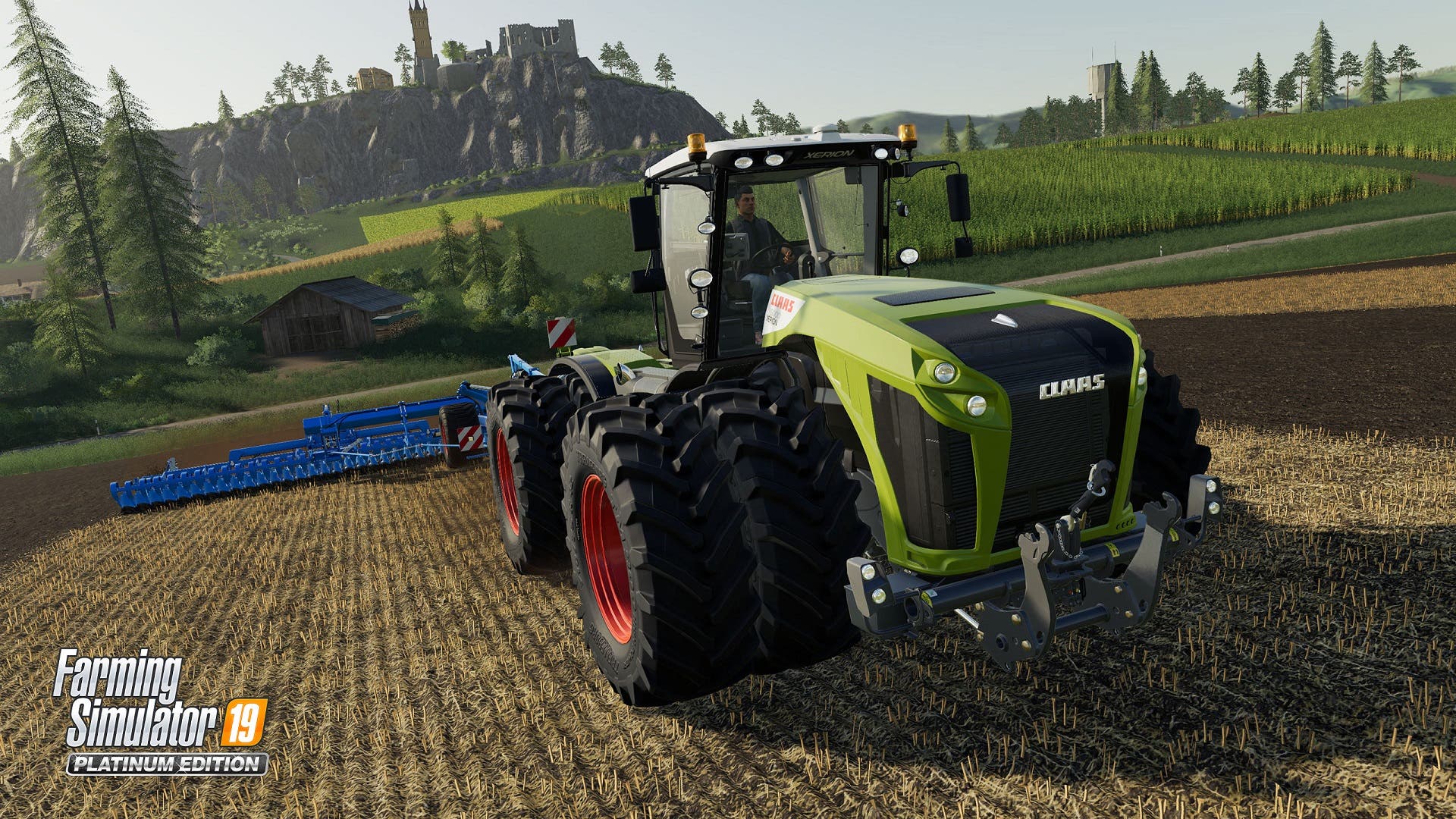 New in 19 are some field management mechanics, things like destruction. If you happen to drive over some growing crops, you'll destroy them and lose out on harvest. You can now also spray to regulate your soil's pH balance to make the micromanagement of your crops that much more defined. If you don't manage well, you'll end up fighting off weeds or worse in your fields. The weeds, though, they'll be sucking out the life-giving nutrients your crops need and speaking of crops, you can now farm cotton and oats. You'll need a special harvester for cotton, so save up your cash if you want to dabble in that. Oats, on the other hand, is far easier and cheaper to have on your farm, but it doesn't yield a good profit. What it does do is feed the game's new horses. Yes, one of the latest additions this year is horse-riding, and it works reasonably fine. It's no car, but a horse will get you up to speed and to where you need to go. The horse animations are well done, not Red Dead Redemption good, but they are believable. The horses function like any other animal in Farming Simulator, so it'll be simple to adjust for them. You can ride these new horses around two maps included in the game, Ravensport and Felsbrunn. The scenery looks great and offers a different feel to your farm.
Of course, you can still drive, and the mechanics are nothing to write home about. Machinery has a new physics system to make them look and feel more realistic as you maneuver around your fields, but the actual steering is terrible. In your slow machines, it's okay, but if you're trying to drive something quicker, say a truck, you'll find that it's not great to control. The machines will slide very easily, and you'll probably end up flipping over occasionally. That is unless you keep that speed slow, which you may want to do anyway because you'll have to keep up with maintenance on your machinery. Things will wear down and lose functionality. Thankfully you can visually see the degradation of your equipment, so you don't have to monitor a meter on the UI. But yes, you'll have to repair your machines or outright buy new ones, in which there are over 380 pieces of equipment in the game, including a new manufacturer CLAAS.
Honestly, though, there isn't much difference between Farming Simulator games, if you've played one, you know exactly what to expect. Which for some players will be great. For others, the formula can get old after a while, and new equipment and small physics updates can only be a bandage for so long. Still, it is quite enjoyable and peaceful to have a farming career, and Farming Simulator does that very well.
A Steam code was provided by the publisher for review purposes