News
Mar 19, 2020
DAEMON X MACHINA's once FREE Prototype Arsenal Set DLC, is out now to purchase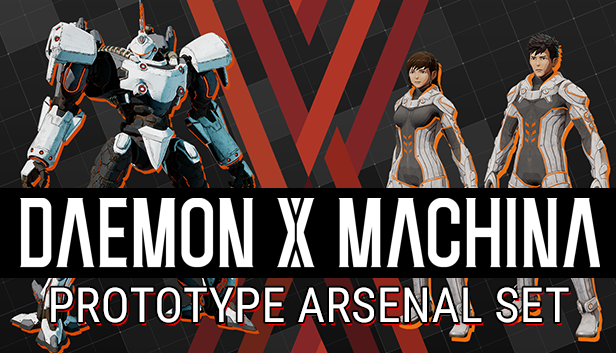 From Press Release:
XSEED Games, the independent-minded publishing brand of Marvelous USA, Inc., has announced that the 'Prototype Arsenal Set' DLC for DAEMON X MACHINA on PC via Steam, previously only available as a free add-on for purchases made during the four weeks following the game's launch on February 13, is now available for purchase for $6.99, €6.99, and £6.29. This set allows players to customize their Arsenal mech and playable character with a unique and deliberately old-school look. The 'Metallic Equipment Set,' also included in the one-month promotional period, remains exclusive to early purchases and will not be sold separately. Since launching on February 13, the game has been received well by the PC community, earning a 'Very Positive' review score on the platform with over 3,500 reviews and 92% of all reviews being positive.
Published by XSEED Games globally on Windows PC, DAEMON X MACHINA launched February 13 on Steam for $59.99, €59.99, and £49.99. The PC version of this title is not rated by the ESRB.
More information about XSEED Games' products can be found at www.xseedgames.com. Fans can also follow XSEED Games on Facebook, Twitter, Instagram, Twitch, get in depth info from their developer blog on Tumblr, and join the discussion on their Discord server at: http://discord.gg/XSEEDGames.
###