News
Apr 17, 2020
Dead Lands is a FREE update for Kingdom Two Crowns in crossover with Bloodstained: Ritual of the Night characters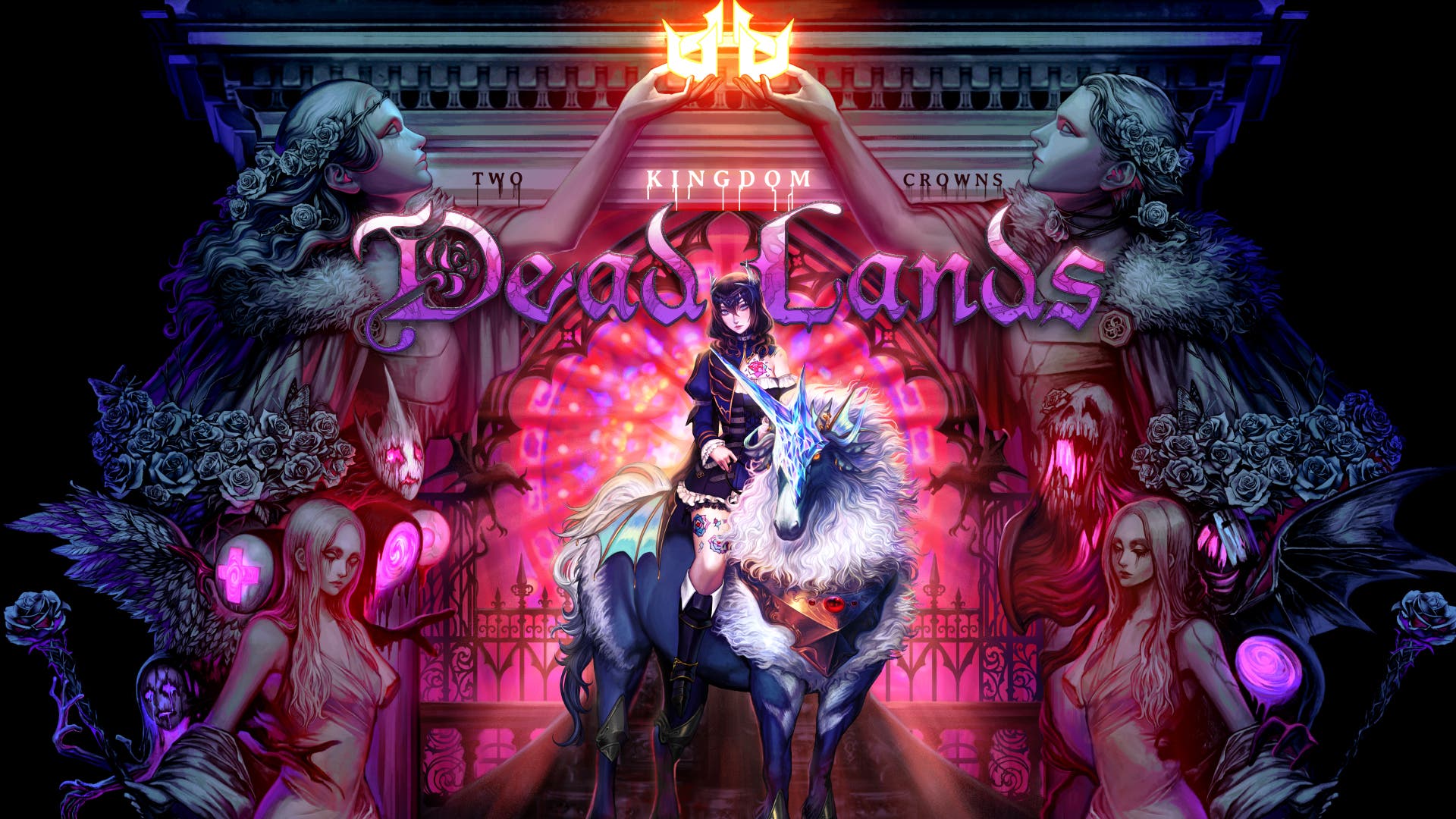 From Press Release:
STOCKHOLM — April 17, 2020 — Raw Fury has revealed Kingdom Two Crowns: Dead Lands, a free new update for the hit micro-strategy game featuring content inspired by and in collaboration with the gothic horror action-RPG Bloodstained: Ritual of the Night. A dark and completely new setting that will change how you rule your Kingdom, Dead Lands will be available on April 28 on Nintendo Switch, Xbox One, PlayStation®4, and PC via Steam, as well as with the long-awaited launch of Kingdom Two Crowns on iOS and Android that same day.
For the first time ever, Kingdom players will not only be able to change their mounts as they explore and expand their realm, they'll also be able to switch between four new monarchs, each with a uniquely powerful trait. These four new playable characters come directly from Bloodstained: Ritual of the Night, including Shardbinder Miriam and three unlockables — the demon hunter Zangetsu, summoner Gebel and alchemist Alfred. Fans of both series will find other surprises waiting for them in Dead Lands, too!
The mobile edition of Kingdom Two Crowns will launch simultaneously with the Dead Lands update on April 28 and includes special customized co-op modes, tailored touch controls, and support for wireless gamepad controllers on Android 10 and iOS 13 and up. It is available to pre-order on the App Store and pre-register via Google Play.
Published globally by 505 Games, Bloodstained: Ritual of the Night was created by legendary game developer Koji "IGA" Igarashi and his studio ArtPlay. The cover illustration for Kingdom Two Crowns: Dead Lands, with Miriam riding the mythic demon horse Gamigin, is drawn by ArtPlay's Mana Ikeda, who created the original package illustration for Bloodstained: Ritual of the Night.
Kingdom Two Crowns is published by Raw Fury. It is developed by Fury Studios, Coatsink and director/designer Gordon Van Dyke. For more information, visit kingdomthegame.com.
---
Gallery: