News
Oct 16, 2020
GOG.COM offers a 50-page exclusive digital comic, "Big City Dreams" for everyone who buys Cyberpunk 2077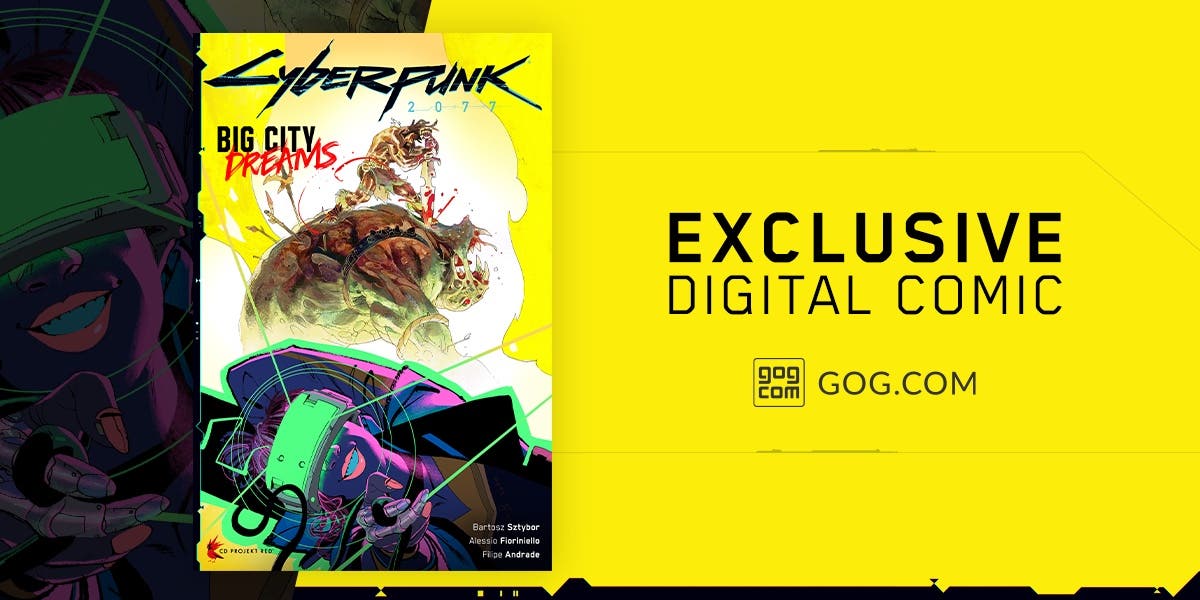 From Press Release:
Cyberpunk 2077: Big City Dreams is a 50-page digital comic about TASHA and MIREK, two scavengers living in Night City. This unique story set in the game's world comes from Bartosz Sztybor (Script), a Narrative Manager at CD PROJEKT RED and writer of comics for Dark Horse Comics, along with Filipe Andrade (Art) and Alessio Fioriniello (Art) who are giving it a very unique visual style.
This exclusive digital comic will be available on November 19th for every GOG.COM user who pre-ordered the game or buys it after the launch. The game also come with a range of other digital goodies, including the original score, art booklet, and more.
When you buy Cyberpunk 2077 on GOG.COM, then 100% of your money goes to CD PROJEKT Group.
For more details check our official announcement: https://www.gog.com/news/gogcoms_exclusive_digital_goodie_for_cyberpunk_2077_revealed