From Press Release:
Hamburg, Germany – January 18, 2021 – ROCKFISH Games is excited to announce that their much anticipated space looter shooter, EVERSPACE 2  is now available in Steam Early Access and GOG Games in Development. At launch, the game will be available in English with full voice acting for the first 12+ hours of the story campaign as well as several side missions taking place in the first two star systems of the final game. EVERSPACE 2 in Early Access is priced at $39.99 / €37.99 / £31.99.
EVERSPACE 2 in Early Access launches with two extensive star systems to explore, where 25+ hours of exciting gameplay await, introducing pilots to space combat, mining, puzzle-solving, item shopping, crafting, ship customization, RPG-style leveling, passive perks as well as lower tier models of five different player ship subclasses.
While pilots advance through the initial Early Access game content, they will be able to unlock upgrade options to improve passive skills for combat, looting, gear crafting, dismantling, ship repair, and other abilities by investing various resources into companion perks.
As development progresses through Early Access, the ROCKFISH Games team plans to gradually add new features and content through quarterly updates:
More star systems, locations, enemies, activities etc. (8 star systems planned for v1.0)

More player ship subclasses and tiers (9 subclasses with 4 tiers each planned for v1.0)

More ship customization options

More player levels (max player level 30 planned for v1.0)

More items and resources incl. Legendary gear

More player perks (6 x 3 perk upgrade options planned for v1.0)

More companion characters incl. perks to upgrade (6 companions planned for v1.0)

More challenges

More main and side mission story content (30+ hours of story content planned for v1.0)

More situational commentary from Adam and Hive

More interesting jobs and factions

More alien creatures

Natural phenomena like lightning fields, black holes, solar storms, etc.

Fast Travel system

Different Outlaw factions with different tech

Better trading opportunities, price tracking, trade routes

Quest inventory

Codex

Game difficulty setting

Worthwhile endgame content and activities

Achievements
"We couldn't be more grateful for the glowing support from our community. We've seen a lot of enthusiasm right from when we pitched the first EVERSPACE installment as a new breed of space combat and exploration for PC and consoles during our first Kickstarter campaign in 2015," says Michael Schade, CEO & co-founder of ROCKFISH Games. "Thanks to EVERSPACE's commercial success as a surprise hit with over two million copies sold, we were able to take a big leap forward and reach out again to our most loyal fans through Kickstarter to pitch EVERSPACE 2 as a full-blown open-world space looter shooter. With today's Early Access release, we're delivering on that promise as a first taste of what we envision to create together with our fans over the next 12 to 18 months. Hands down, we couldn't be more excited about getting feedback from avid space pilots all around the globe."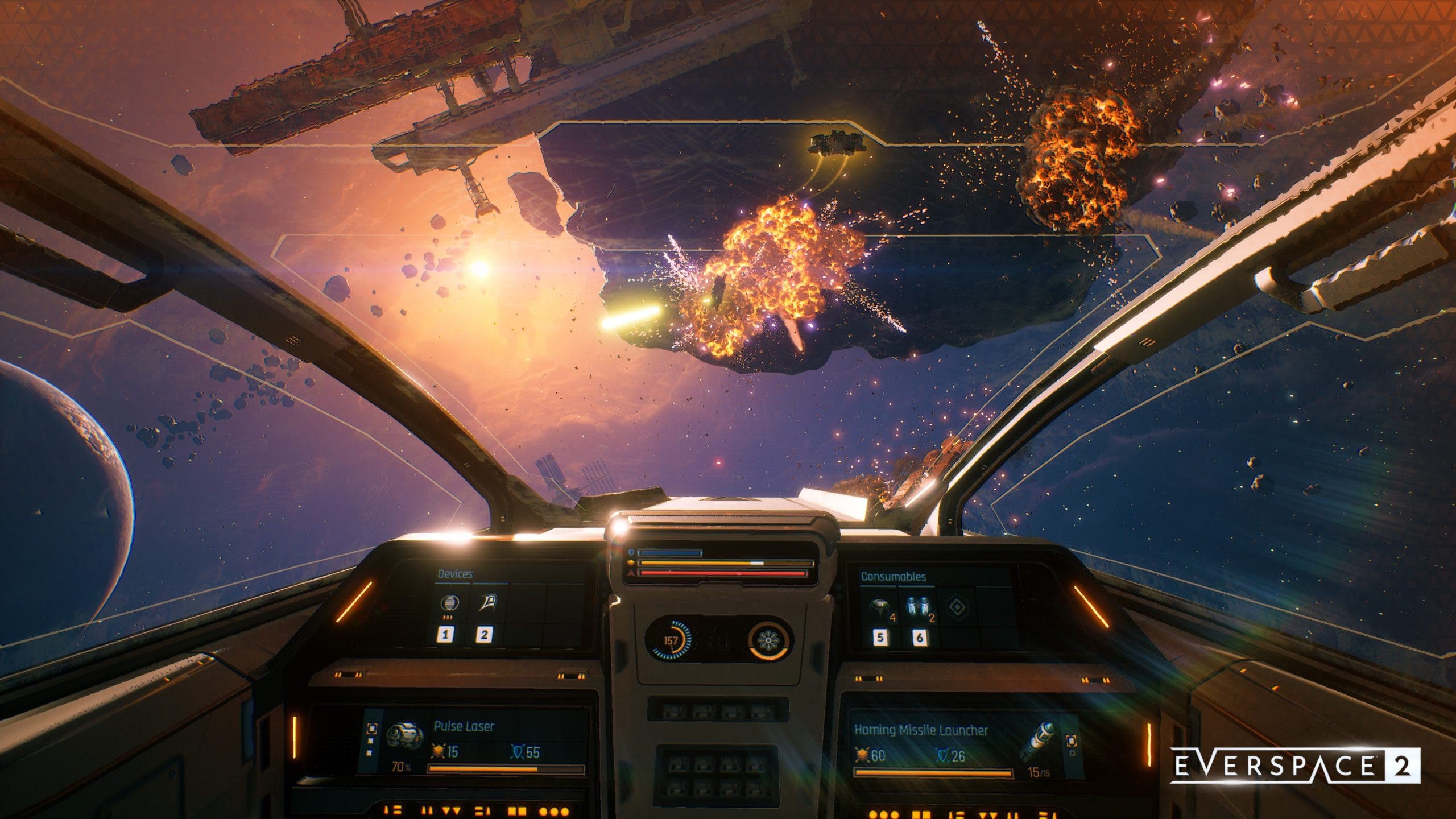 In EVERSPACE 2, players continue the story of Adam Roslin, a cloned military space pilot. Players will experience Adam's journey as he learns what it means to transition from a clone with unlimited lives, yet persistent memories, and to become a unique individual where death has real consequences. Adam's journey will be shaped through meaningful relationships with interesting companions as he discovers that life is only worth-living if there is also something worth dying for.
Taking place a few years after the events of the original title, players will now be able to freely explore several star systems in the EVERSPACE universe. Featuring new RPG-like leveling systems, quests, craftable equipment, and companion perks, EVERSPACE 2 is the open world looter shooter fans of the genre have been waiting for many years.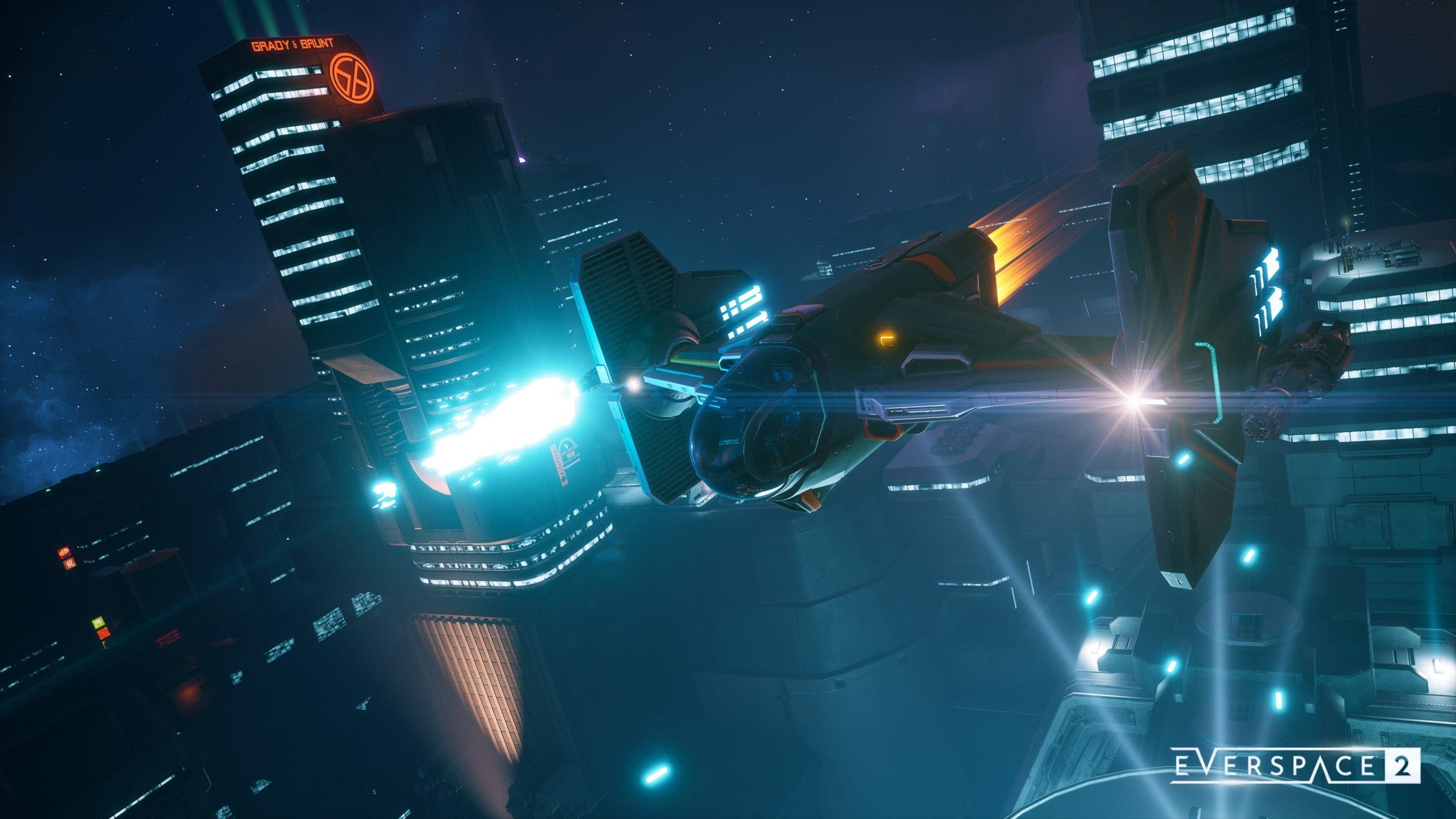 EVERSPACE 2 can be purchased on Steam here and on GOG here. The full version for PC, including Mac and native Linux support, will be released at a reasonably increased price in the first half of 2022 and come with UI and text language support for German, French, Italian, Spanish, Brazilian Portuguese, Polish, Russian, simplified Chinese, Japanese, and Korean.
---
Our Preview: