While the world is on the path of lifting lockdowns and reducing restrictions, motorsports and specifically MotoGP have been operating on a modified schedule. With MotoGP 21 you can play the season as-is you can play that or the full schedule as it was intended to be. With a pandemic impacting development, it's clear why some modes and features have gone missing, but they are losses all the same. This year's entry makes its debut on the new generation of consoles, but does so by being stagnant off-the-line.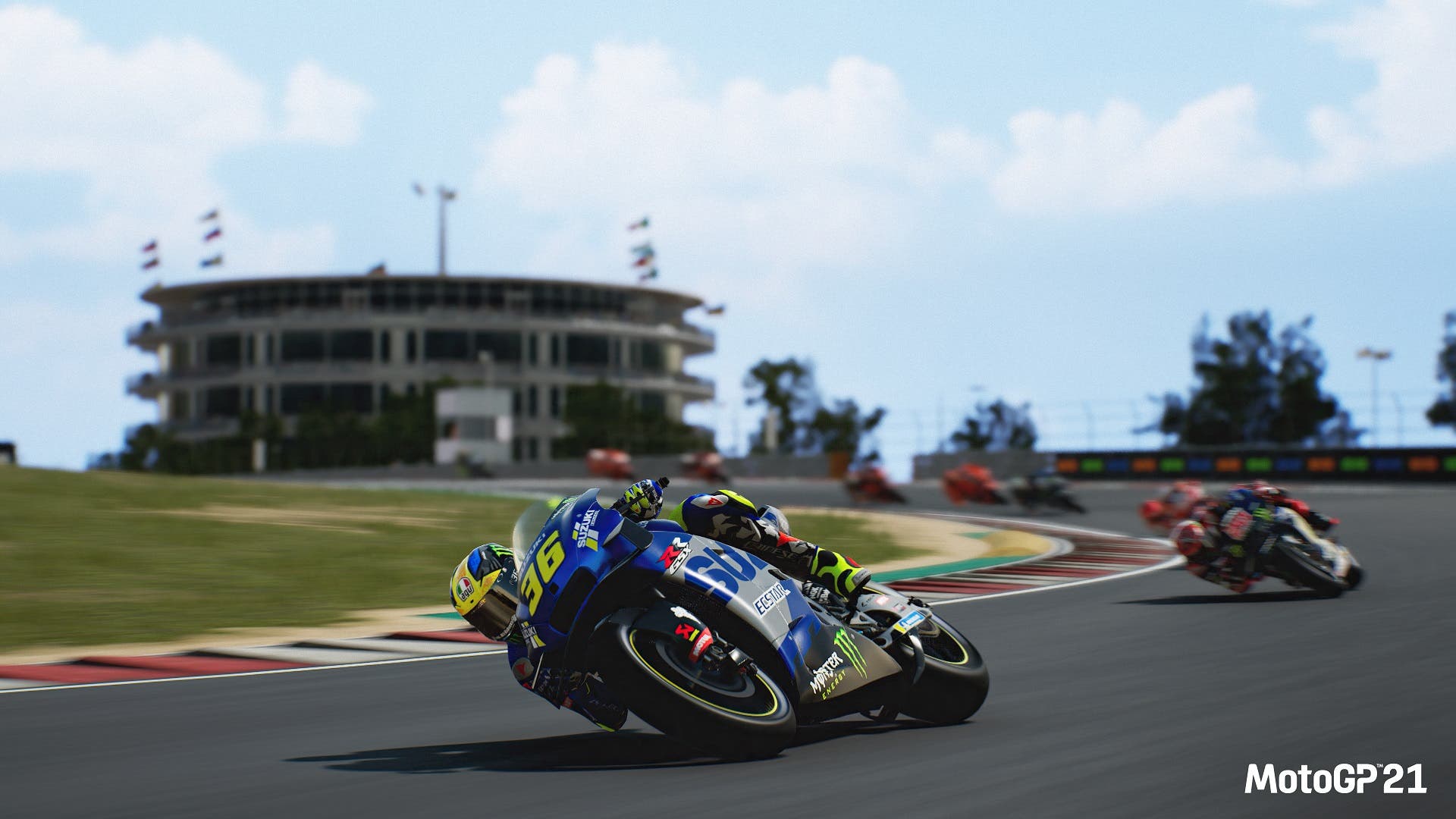 For years now, I've found that MotoGP has been the kind of game series that follows a 'hard to learn, harder to master' mentality. To help ease you into things, are the tutorials. Broken down by basic and advanced, will ostensibly teach you everything you need. Even after playing this series year after year, I wasn't able to arrive faster than the benchmark time. You'll probably have to spend more time in tutorials here than any other racer, but once you get the hang of it, it's like riding a bike.
Before we get into the meat of the game, there's three quick modes: Grand Prix, Time Trial, and Championship. Grand Prix lets you race a short series of races in succession for a mini-championship of sorts. Time Trial lets you hone in on your skillers on a per-track basis across all MotoGP. Lastly, there's the Championship mode. This is identical to the career, only all the management aspects have been removed. You can play as any real racer, current or historical, and even as your own rider you create in all MotoGP levels. Due to having an advanced copy of the game, I was not able to test the multiplayer portion of the game.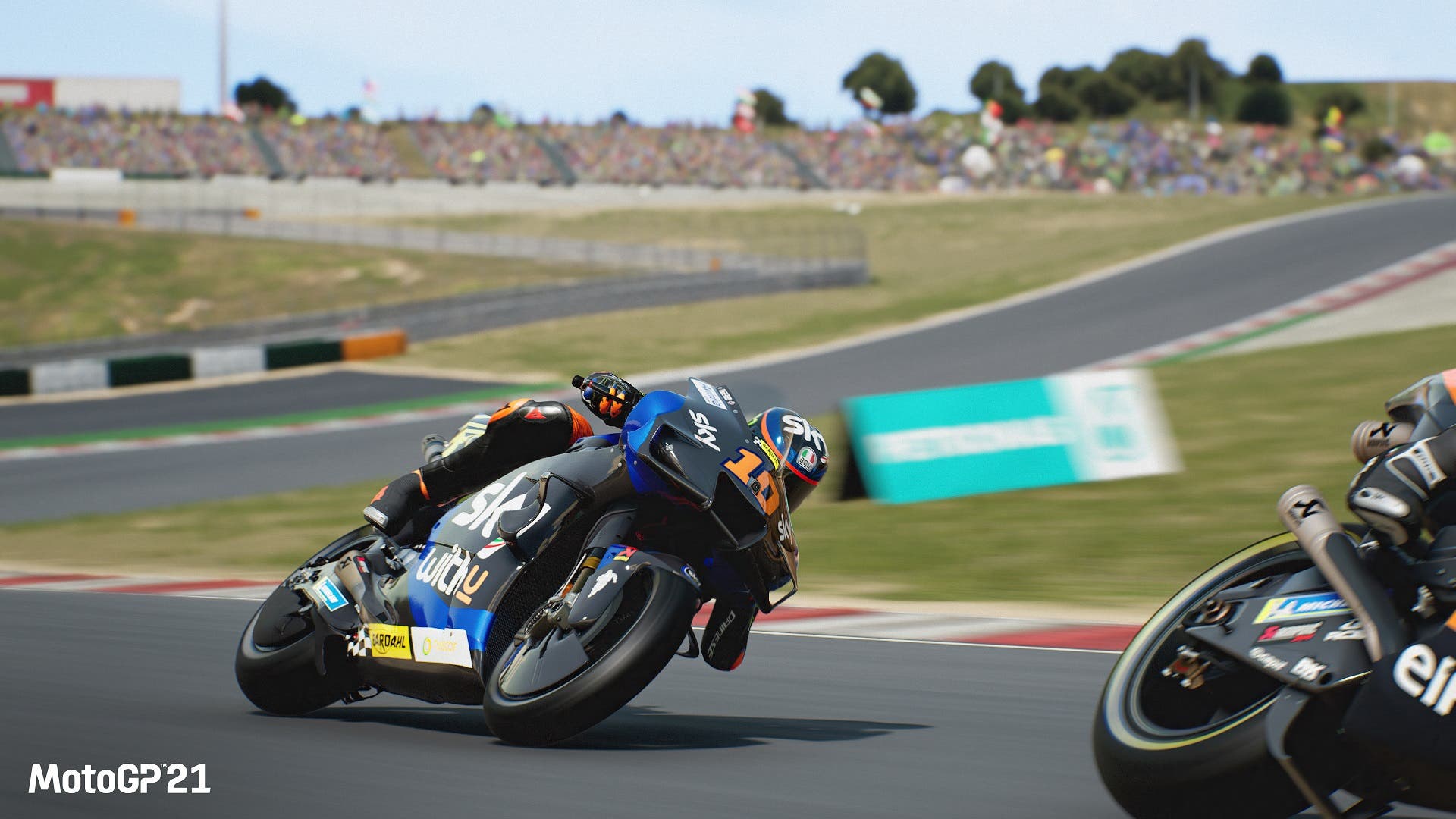 Career Mode returns with you either joining an existing team, or making a new team. In this mode, you can only use your created racer. As a budding company, you'll be playing both manager and rider. You'll staff your team based on skill and salary, as well as participating in races to raise the reputation of what you've started. Once you're well established, you can even build your own junior team to rise through the ranks, which adds longevity and purpose.
There's lots of customization to be found in the game. You can edit or create new riders, helmets, numbers, teams, rider stickers, and stickers. The editor is deep, detailed, and provides a level immersion you're looking for. There doesn't seem to be a system to download anyone else's creations, but for now you'll have to rely on your own. The game doesn't lean too hard into this aspect, as there's lots of built-in liveries and color options to choose from if you don't want to be burdened by this.
New this year features the Bike Retrieval mechanic. It's an option that you can enable (as it is off by default) for when you crash your bike. Once you're on your feet, you'll have to run wherever the bike stopped and get back on. While this is all happening, the lap timer is still going and riders will still be racing. It's an authentic addition, but an absolute time-waster and only something purists should consider. A welcome addition is the new rewind system. If you crash, you can rewind time back before you took that bad turn or when that AI cut you off and correct things. In the customization of your own rider, you can define the type of lean style they use when encountering corners. Introduced in 2019 to the real motorsport, Long Lap Penalty makes its way to the game for the first time. Taught in a basic tutorial, will show you the extended and safe route to take when a serious penalty is received, and how to take it properly without further incursion.
One of my absolute favorite modes was the Historical Races. For whatever reason, that's been completely stripped here. You can still select tracks and riders that only go back to the early 2000s, but without any scenarios or reasons to select them, feels hollow. Yet again, MotoE is absent from this game despite it carrying on in real-life. Not too much is missing, but a big part of why I played is gone, and that's a shame.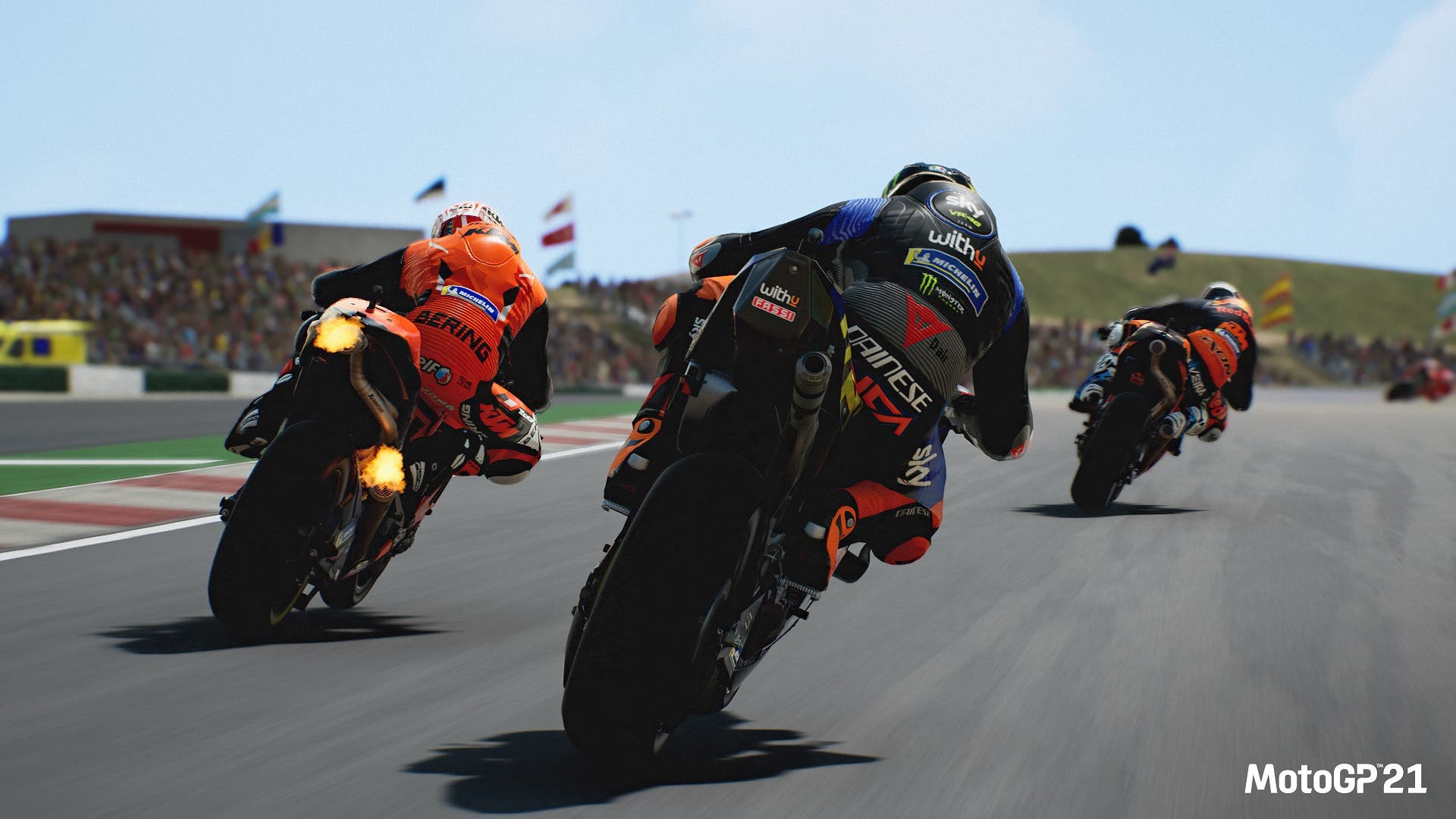 MotoGP 21 has some persistent issues from prior entries. There's still a minimal broadcast element to the game, doesn't feel part of a race weekend like it used to. There's no soundtrack, so when you are racing, you'll be hearing the same grating noises with Moto2 and Moto3 engines still. I will say graphically, the game opts to be less static in its details. For instance, the track lights emit a starlight pattern, and these rotate as you move about the track. It's a thing that occurs in the lens of a camera, and not an eyeball, but it does make night races feel more alive.
There's a lot to enjoy here, as difficult as it may be, the racing is absolutely thrilling. It feels like you're really fighting for each position, and earning what you get. There's a nod to the series' and sport's history, as minimal as it may be this year, is present. This year more than previous feels the most authentic to the sport than ever before.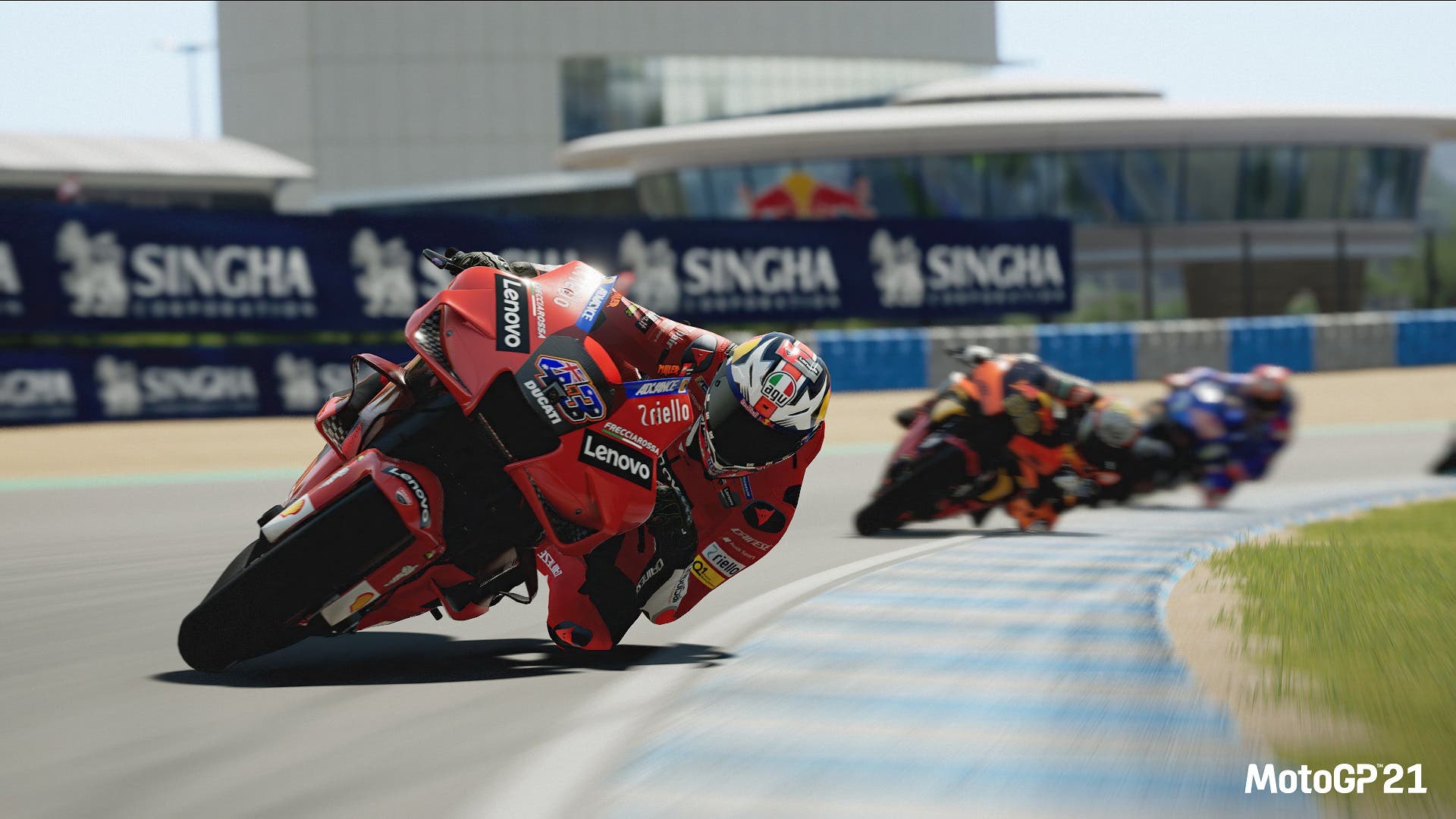 MotoGP 21 requires precision, and is not very welcoming to newcomers, even with tutorials and its easiest difficulty setting. There's a commitment to learning the game's systems to start to feel like you're improving. Now, there's some sharper textures, inclusion of HDR on PC, and other graphical improvements that look great; but nothing about the visuals or gameplay feels all that new, or next-generation. MotoGP 21 is a solid, competent, but ultimately stale racer that coasts with this year's release.
A Steam code was provided in advance by the publisher for review purposes