News
May 21, 2021
Get the Prime Gaming Fashion Frame Collection Set for Warframe, starting May 26th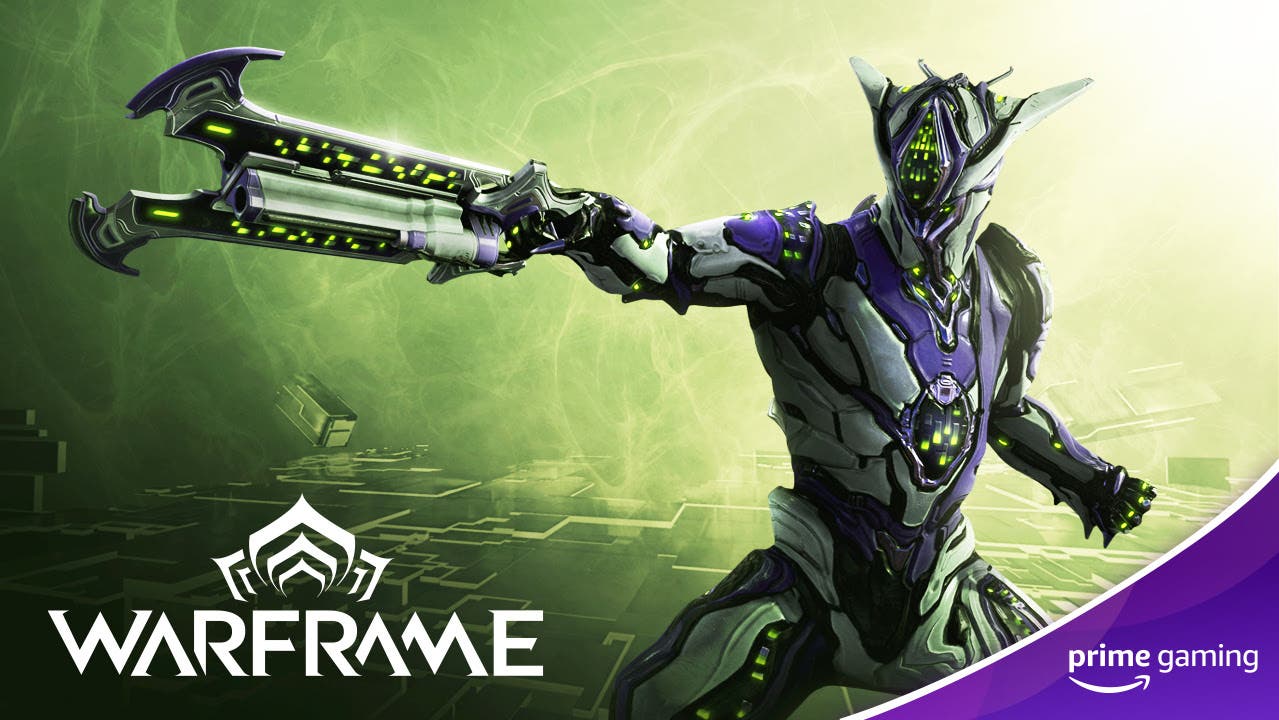 From Press Release:
LONDON, ONTARIO – May 20, 2021 – Warframe reveals new Prime Gaming launch date and rewards roadmap with a preview of the year-long Verv Fashion Frame Collection. Available exclusively to Amazon Prime members, Prime Gaming Rewards will return to Warframe on May 26 with more unique Customizations than ever before. Every month players can elevate their Fashion Frame style with brand-new items. Prime Gaming rewards will be available to eligible accounts on Xbox Series X|S, Xbox One, PC, PS5 and PS4 today with Nintendo Switch releasing shortly after.
Prime Gaming Summer Reward Preview
Account Linking Reward: Strezia Sumbha Syandana
May Rewards: Loki Warframe, Loki Verv Helmet and Loki Verv Skin
June Reward: Verv Atelia Syandana
July Reward: Redeemer, Redeemer Verv Skin and Weapon Slot
July Bonus: Surprise TennoCon Reward
Collection Set Reward Card: Loki Verv Glyph
Prime Gaming Verv Collection Set
Warframe players can earn exclusive rewards all year-long starting May 26.  Each month players will be able to redeem a brand-new item in the Verv Collection as they attempt to collect them all.  Each new Reward gives players the chance to express themselves in-game with unique Fashion Frame customization options.  Players should visit https://gaming.amazon.com/intro to register for Prime Gaming.
Prime Gaming Account Linking Bonus Item
To redeem free Prime Gaming Rewards, players need to make sure their Prime Gaming and Warframe accounts are linked. Players who link their accounts will automatically receive a Strezia Sumbha Syandana instantly!  Players can visit https://www.warframe.com/amazon/link to link their account. Players should visit http://gaming.amazon.com/loot/warframe to redeem their rewards.
Complete the Set Bonus Reward
With the Prime Gaming Rewards Card, players who redeem at least eight Prime Gaming Rewards in-game will receive a free Loki Verv Glyph at the end of the promotion.  Players can track their redemptions through the Warframe Account Management interface on the official site located here.
To keep up with the latest updates, be sure to follow Warframe on Twitch, YouTube, Twitter, Facebook, and Instagram. Download Warframe on Steam PC, Epic Games Store, PlayStation®4 and PlayStation®5, Xbox Series X|S, Xbox One and Nintendo™ Switch.