News
Nov 05, 2021
Planet Zoo celebrates 2nd Anniversary with FREE update and in-game events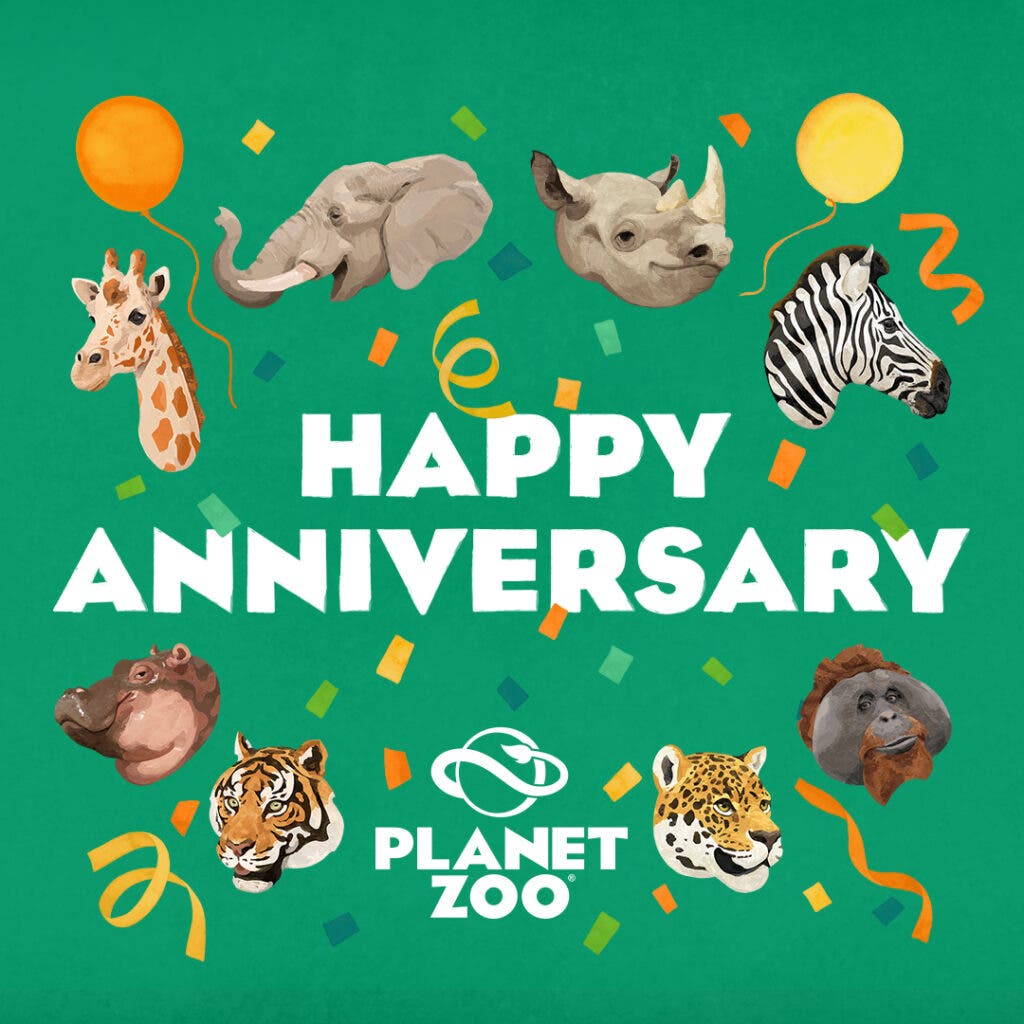 From Press Release:
Cambridge, UK – November 4, 2021 — Frontier Developments plc (AIM: FDEV) announced a free update is heading to the game today, bringing with it a host of new content to celebrate two years of Frontier's ultimate zoo simulation, Planet Zoo.
As part of the anniversary update, players will now be able to add a cake shop to their zoos. New to Planet Zoo, Bernie's Bakes will provide guests with delicious sweet treats and help them get into the anniversary spirit.
In addition to Bernie's Bakes, the Black and White Ruffed Lemur is sure to be a favorite for zookeepers and guests alike. Found in the rainforests of Madagascar, these fascinating primates are known for their female-led social groups, incredibly loud call, and signature white ruff.
Zookeepers can also put their skills to the test with a weekend-long community challenge, taking place from November 5-7. Every 5 animals a player releases will result in increased chances of obtaining high-rated animals and albino coloring, while every 20 animals the player releases awards a complete avatar outfit.
Along with this fantastic free content, zoo guests will also be helping put on a celebratory display, wishing zookeepers everywhere a Wippi Abbonibo (Happy anniversary in Planco) as they bring colorful balloons along with them for the duration of the anniversary weekend.
For more details about the free content update check out: https://www.planetzoogame.com/news/update-1-7-2-planet-zoo-2nd-anniversary.
Planet Zoo is available now on Steam with an RRP of $44.99, Planet Zoo Deluxe Edition RRP for $54.99 or the Planet Zoo Deluxe Upgrade Pack for $11.99.
Follow Planet Zoo on Facebook, Twitter, Instagram and YouTube
Visit the Planet Zoo website at PlanetZooGame.com