News
Jul 01, 2022
Duoyi Games reveals 2022-2023 Roadmap for roguelike shooter Gunfire Reborn, celebrates 2.5 million copies sold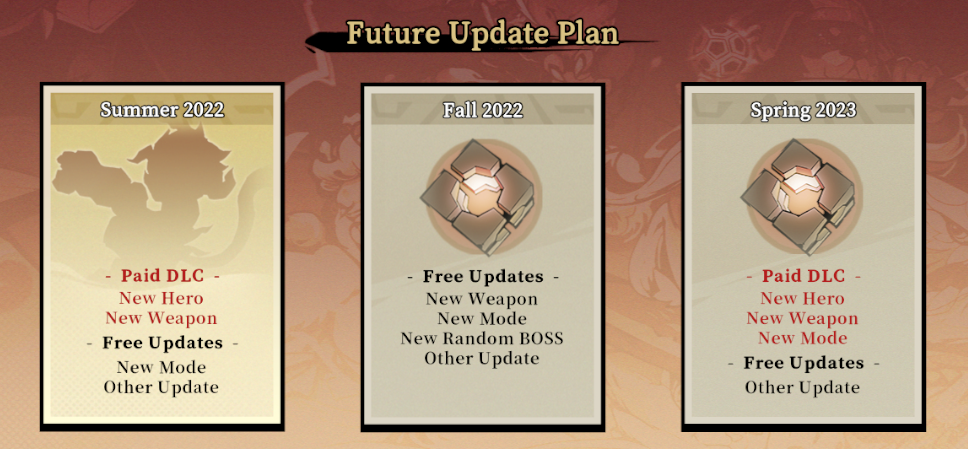 From Press Release:
Gunfire Reborn, an adventure level-based FPS game developed by Duoyi Games released its Update Roadmap of the year of 2022 to 2023 on July 1, 2022. The Roadmap Gunfire Reborn released included two paid DLCs on PC version in the summer of 2022 and the spring of 2023 and a free update in the winter of 2022. New heroes, new weapons and new game modes will be introduced in those updates successively.
Meanwhile, Gunfire Reborn also announced its global sales on PC exceeding 2.5 million copies and Summer Sales starting as scheduled. From June 24 to July 7, Gunfire Reborn is now on a 25% off on Steam. Don't miss the opportunity!
Gunfire Reborn's Update Roadmap of 2022-2023 Released!
The original goal of Gunfire Reborn is to give players an FPS experience with high playability and innovative gameplay. Therefore, it adopted the gameplay system of FPS+Roguelite+Strategic RPG. The development team implement their initial design and ideas about this game step by step. Now, the game has achieved its migration from PC, mobile to console. It also released the update road map of the year of 2022 to 2023 on PC version. New characters, new weapons, new bosses and new game modes are parts of the plan.
Gunfire Studio will keep on improving the contents in game to give players a varied game experience. With the upcoming new contents that largely expand the game's depth, the players could have more possibilities in play-style and scroll-build.
Innovation in Art style and Gameplay Re-energised FPS Market
Different from traditional FPS games, Gunfire Reborn adopts low-poly Art style and allows players to control diverse heroes and use an extensive range of weapons to fight in the tomb, dessert, fjord and jokul. Players can play solo, or on a 4-player coop. Armed with its unique theme and Art style, the game has attracted a large number of players, and reinvigorated the FPS market at the same time.
Up till the present moment, Gunfire Reborn has introduced 6 heroes for the players, namely the Crown Prince, Ao Bai, Qing Yan, Lei Luo, Tao, Qian Sui. Each of them has its own special skills and talents that can be upgraded by collecting Soul Essence. Can't wait to meet new heroes in the upcoming DLCs.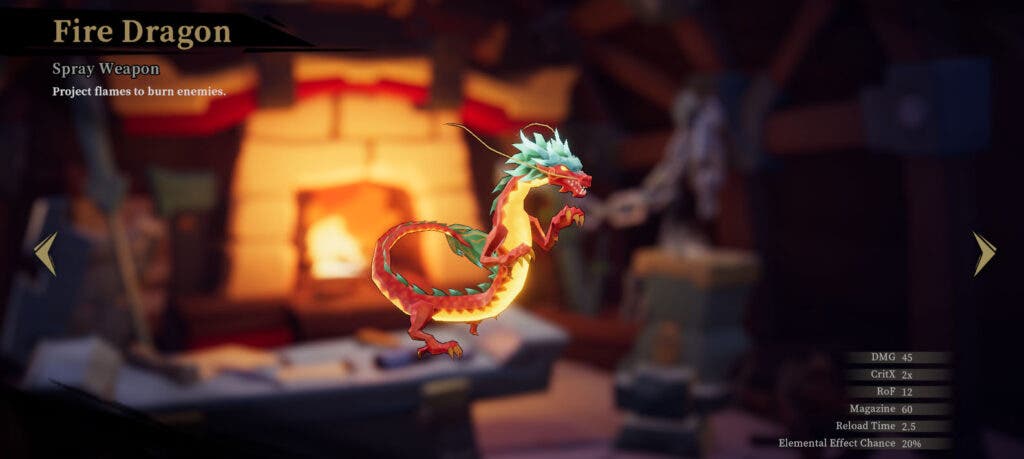 From 0 to 2.5 million, Gunfire Reborn is popular worldwide with its non-stopping innovation
On May 23, 2020, Gunfire Reborn started "Early Access"on Steam; on November 28, 2020, its global sales exceeded 1 million copies; on November 18, 2021, Gunfire Reborn 1.0 version was out and its global sales exceeded 2 million copies; on July 1, 2022, Gunfire Reborn has more than 60 thousands positive reviews and 94% favorable rating on Steam with 2.5 million cumulative global sales.
What behind the considerable improvement from 0 to 2.5 million copies is the combination of FPS, Roguelite gameplay, RPG and other interesting features in Gunfire Reborn that allows players to shoot together with their teammates and grow stronger in the continuous Reincarnation.
Not only with its diverse features in map, monster, hero, and weapon design, but also with its distinguished progression system based on Golden Goblet, Occult Scroll and Talent, Gunfire Reborn provides players with a brand-new shooting adventure with rich contents.
Gunfire Reborn PC Official Website: https://gunfirem.herojoys.com/en/
Gunfire Reborn PC on Steam: https://store.steampowered.com/app/1217060/_/
Official Twitter: @GunfireReborn