Razer was one of the first gaming brands I remember buying in the mid-2000s, and instantly kept going back to. What started as a keyboard and mice gaming brand with flashy lights has now grown into a worldwide force of unified peripherals. The Kiyo is Razer's flagship camera, a new type of peripheral that they hadn't offered before recently. The Razer Kiyo X is their latest, a low-cost entry point for anyone that doesn't just cater to gamers, though it benefits content creators the most. The Razer Kiyo X is impressive for the quality it delivers for the price, making it a serious competitor for entry-level cameras.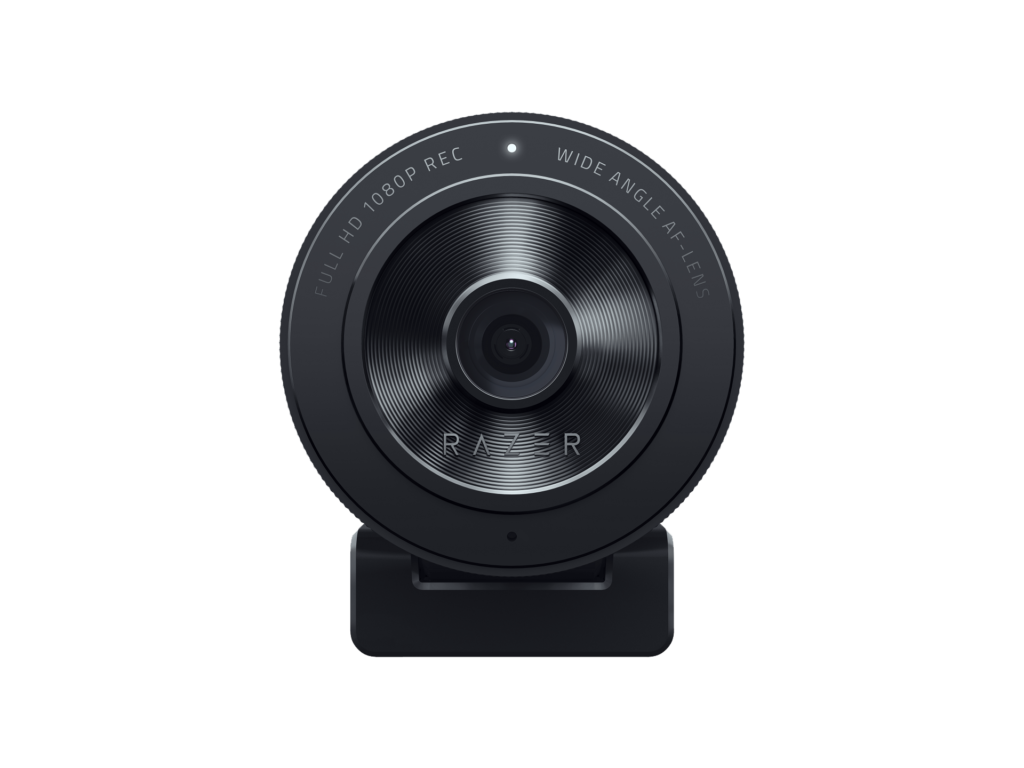 Razer's budget offering with the Kiyo X is not anything but impressive. There's two main modes of resolutions and frames per second: 1080@30fps (default) or 720@60fps. There are other settings and lower resolutions you could use, but those two are the main ones you should care about. Comparing this to the original Razer Kiyo, it also does 1080p@30fps, but it comes with a ring light which is why it is more expensive. The Kiyo X does 1080p stills, which is great for those "going live" posts, or just about anything.
The camera is completely black, and has some inscriptions for "RAZER" on the inner ring, with the outer ring containing "FULL HD 1080P REC" and "WIDE ANGLE AF-LENS", and the "AF" does not mean what you think it means, it's that it has an AutoFocus lens. The Kiyo X is not very large or overbearing, in fact it is pretty modest in terms of size whether you place it or mount it. It's also a lightweight camera, bearing no kind of pressure sitting atop your monitor. Another bonus, is that it is prepared to be accommodating to small-bezel monitors, so the piece holding itself up doesn't encroach on your view, with its rubber-feet. There's all sorts of ridges and textures to the camera, totally unnecessary but give it a really unique look. The included USB cable is braided for wear and tear, and lengthy, but not long enough for my setup. It just has a great design for something devoid of color and spectacle, it manages to retain that Razer.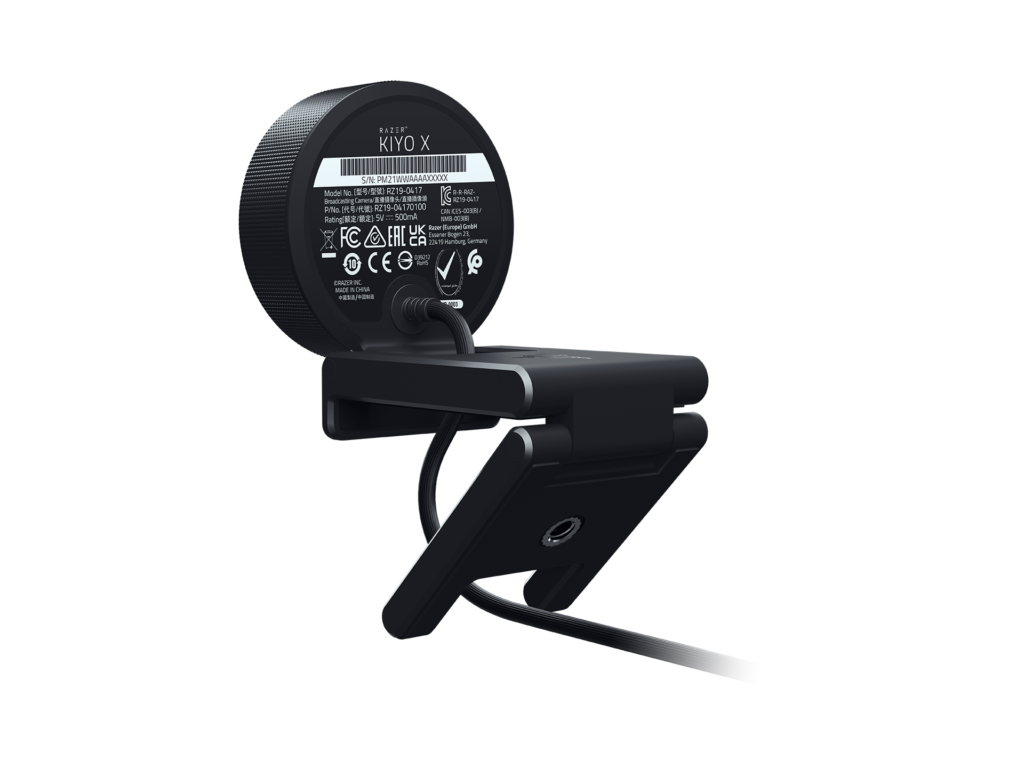 The Razer Kiyo X handles low-light situations well (e.g. mine). The sensor is not the best, but for someone who likes gaming and playing the minimalist amount of lights, this camera is able to illuminate me properly. This can be bolstered by the use of the Virtual Ring Light software (more on that later). Without any alterations, the raw input of the camera is solid and reliable, with its auto-focus working with no effort. The built-in mic is fine, but you're better off using just about anything else, and this should be true for about 99% of the people who buy this camera. There's almost no lights on this camera, there's a feint white light to indicate that it is active or in-use, but those security conscious will be bothered by the fact there's no privacy cover here.
This is clearly a camera for content creators, it'll be more than fine for work and video chatting with family, but the latter scenarios are somewhat overkill. Given the camera's pricetag, makes it an extremely affordable option for anyone, not just gamers. In terms of content creation, whether you buy this camera or not is dependent on how you'll use it. If you play high framerate games on stream, and your camera is not full-screen, then 720@60fps is the way to go. If you do a lot of "Just Chatting" streams or have your webcam full-screen, then 1080@30fps makes more sense because of the higher pixel count and clarity you get from it.
There's two pieces of software that can be optionally installed to help configure and utilize the Razer Kiyo X to the fullest, and that's Synapse, the long-running software to control all your Razer devices, and Virtual Ring Light, a new and interesting piece of software I've never seen anything like before.
Razer Synapse
Once you open up the software, there's three tabs to explore: Synapse contains the dashboard with what devices are installed, modules that have optional installs not related to the webcam, and shortcuts that similarly have no correlation to this webcam. The Streaming tab lets you configure image settings like brightness, contrast, saturation, and white balance. There are four included presets: default, cool, warm, and vibrant. Though there is a custom option if you want to dial it in. Lastly, there are profiles but they are inconsequential to the use and customization of the webcam.
I ended up using NVIDIA Broadcast for ease of use, and replacing my background, alongside some other effects. This effectively makes Razer's software useless. I ended up leaving Razer Synapse off and disabled it from startup since other apps were doing what I needed, and Synapse doesn't offer anything beneficial.
Razer Virtual Ring Light
Unlike Synapse, Virtual Ring Light is essential for most who buy this webcam. This is a free piece of software that you get access to once you register the webcam with Razer. What it does, is use your monitor's own brightness as an overlay to anything you have on-screen to project light onto your face, like any hardware ring light would do. Don't expect to be able to use this while gaming, because it's very much a detriment. It is useful for those on a budget, or not sure if they're willing to spend the money on other lighting. It of course is not perfect though it's a worthwhile addition to budding content creators.
The Razer Kiyo X is simply a fantastic webcam for anyone who doesn't have one, or looking to start streaming. It's a great entry point for those who are wanting a webcam, but don't want to spend hundreds of dollars to get started. I think if this camera offered 1080p at 60fps, then it would seal the deal against its competitors in this price range. However, I'm happy with the results of this camera in all lighting situations, especially with low-light. The Razer Kiyo X is an entry-level webcam that doesn't feel like one, it's a sleeper premium webcam for those on a budget.
A Kiyo X was provided by Razer for review purposes