News
Sep 26, 2022
Evolution update for Terminus: Zombie Survivors is available today for all owners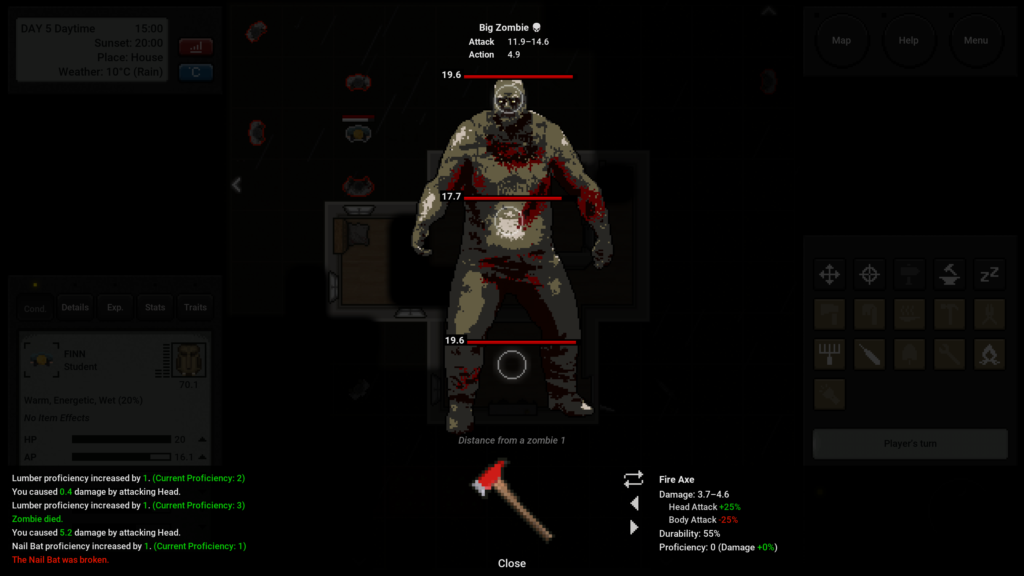 From Press Release:
20 September 2022 – Developer Ingeon Games is thrilled to announce the upcoming release of the V0.9.6 Evolution update for zombie roguelike survival title Terminus: Zombie Survivors.
Launching globally on September 26th, the Evolution update marks a major step in the game's Early Access journey, taking it closer than ever to the full release version – featuring an all-new sandbox mode plus an array of challenging new zombie types..
Launched at the beginning of last year, Terminus: Zombie Survivors is an Early Access 2D roguelike survival game set during the midst of a zombie apocalypse. Building on the success of titles like NEO Scavenger and Project Zomboid, Terminus: Zombie Survivors features a semi-open world that grants players the freedom to explore an apocalyptic city. The Evolution update further adds to the game's emergent storytelling potential by providing new horrors to overcome in the brutal journey to the Terminus.
Players will have to contend with 12 new zombie types in the battle for survival, including zombies with new and unique traits such as better hearing, vision, and speed – alongside 11 other traits that dramatically change combat from encounter to encounter. Super zombies also roam the streets, carrying up to three different traits – making for frightening and often deadly encounters.
The much-requested sandbox feature is also set to arrive in the Evolution update, giving players the tools to build their own Terminus experience. Right from the start, players can change 15 different modifiers for the game, including the spawn rate of food, medicine and weapons, alongside a host of other options. V0.9.6 also includes a number of new items, recipes and materials, as well as numerous bug fixes and balance changes.
Terminus: Zombie Survivors' Evolution update will be available globally on Steam on September 26, and is free to existing owners of the game.
About Terminus: Zombie Survivors
Terminus: Zombie Survivors is a 2D turn-based survival roguelike set during a zombie apocalypse. Each journey is unique as the world map, item and weapon locations, and also the destination, change with each turn. If that wasn't enough, a seemingly limitless swarm of the undead are only ever a few steps away, meaning every decision is the difference between life and death
Create your own emergent story, and immerse yourself in a brutal world that's out to get you. Can you brave hunger, cold and the undead in order to reach the Terminus and find salvation?