From Press Release:
CULTIC, a horror-themed shooter with classic visuals and modern combat developed by Jasozz Games and published by 3D Realms, is available today at 10 AM PT / 7 PM CEST with a Chapter One release on PC via Steam for $9.99, just two weeks ahead of Halloween!
Step into the shoes of a disgraced detective and investigate the dark secrets of an insidious cult. An attack from the shadows leaves the mission (and detective) seemingly dead on arrival. Now, he'll rise from a mass grave and seek revenge against the zealots.
CULTIC Chapter One opens the case with 10 levels, from abandoned shipyards to moldering catacombs, all rendered in a striking aesthetic harkening back to old-school shooters. Outwit and outshoot the cultists in flexible, play-your-way combat that rewards improvisation.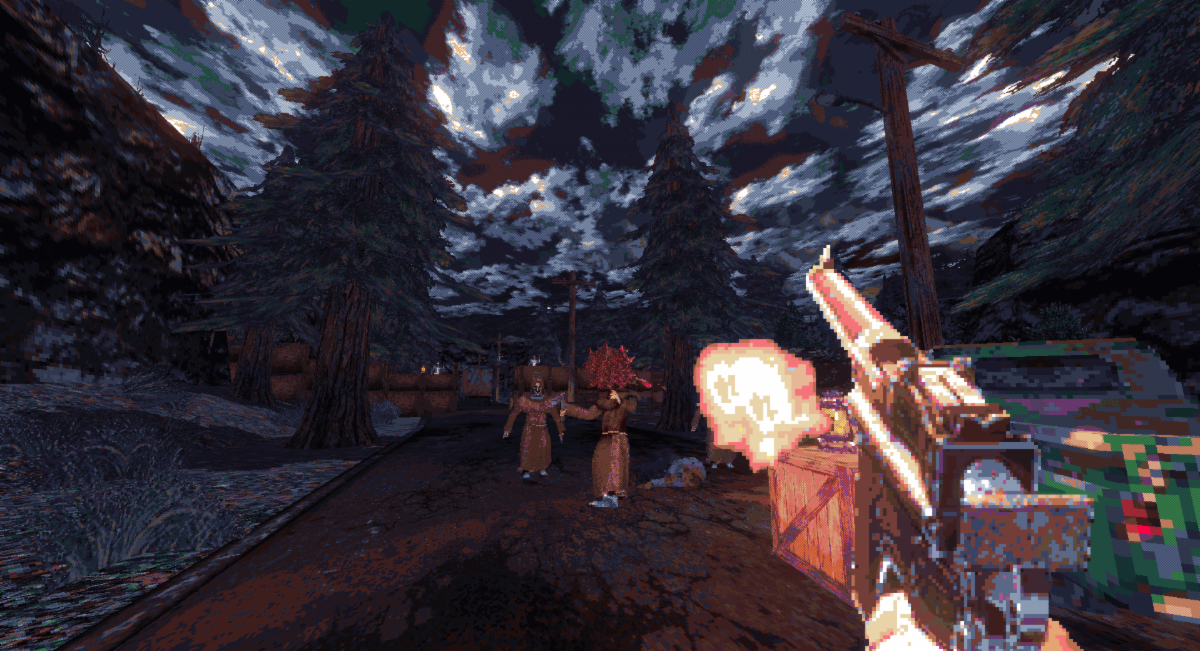 Dash, slide, and take advantage of environmental objects to battle devious cultists, horrid creatures, and brutal bosses. Master a viscerally gratifying arsenal of mid-century weapons, including the C96, STEN MK. V, a sawed-off coach gun, bundles of TNT, and when all else fails…your bleeding knuckles.
CULTIC Chapter One also adds new maps to the wave-based Survival mode inspired by the likes of Resident Evil 4 and Killing Floor. Upgrade weapons with spoils earned from hordes of blood-thirsty enemies and ascend to the top of the leaderboards.
CULTIC is available for PC via Steam for $9.99. Follow Jasozz Games for development updates, as well as 3D Realms on Twitter, Facebook, Twitch, and YouTube for up-to-date information.
Chapter Two will continue the story in a future release.