News
Nov 02, 2022
War Thunder celebrates its 10th Anniversary, full of birthday celebrations, discounts, and in-game events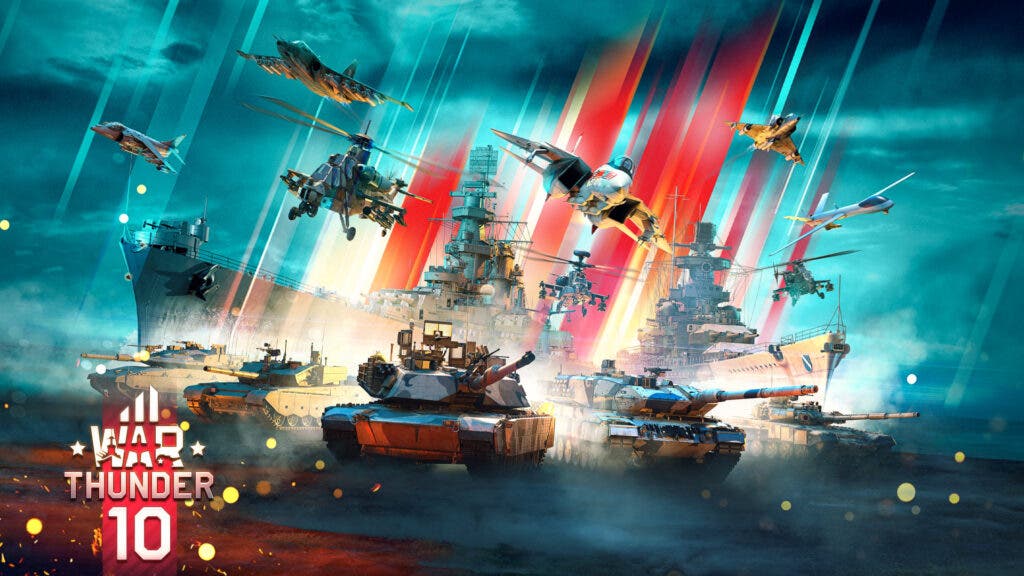 From Press Release:
Gaijin Entertainment is pleased to announce that today the military online action game War Thunder is celebrating its 10th birthday. The open beta testing of War Thunder, that was the moment when the game first became available to everyone, was launched on November 1st, 2012. The birthday celebration content and activities include a festive hangar, anniversary discounts, special decals, decorators, and camouflages for vehicles, while the main surprise is the Sturmtiger SPG, a self-propelled assault mortar with rockets, which is a real legend among fans of WW2 military equipment.
"10 years is a long time for any online game, and we are glad that the popularity of War Thunder has only been growing over the years," says Anton Yudintsev, co-founder of Gaijin Entertainment. "For example, compared to 2019, the average number of users playing War Thunder at the same time has more than doubled."
Currently, the number of concurrent War Thunder users regularly exceeds 160 thousand people at any given time, and in total, more than 70 million players from all over the world are registered in the game.
"We plan to enhance all aspects of War Thunder – from graphics and interface to new interesting game mechanics and modes. Our plans include new tech trees, the most modern military vehicles, and also more WW2 designs. As usual, we won't announce anything concrete until new features or vehicles are actually ready, so I'll skip the details. But we promise that the next 10 years will be just as interesting!" – adds Vyacheslav Bulannikov, producer of War Thunder.
War Thunder started out as an online WW2 combat aviation simulator, with a couple of hundred aircraft available in the beginning. Now War Thunder features more than two thousand pieces of military hardware, including ground armored vehicles, small and large warships, and helicopters. In War Thunder, you can get at the helm of battleships from the First and Second World Wars, and then go into battle on the most modern tanks or anti-aircraft systems. War Thunder is the largest simulator of military vehicles, covering more than 100 years of their design, production and usage history.
Sturmtiger self-propelled guns, also known as Sturmmörser, are easy to identify in any photo by a very short and very thick large-caliber barrel. They are built upon a chassis of the Tiger Ausf. E tank and equipped with a 380-mm naval rocket launcher, which fires rockets of enormous destructive power. These SPGs were developed to destroy buildings and fortifications and took part in the German counteroffensive in the Ardennes. In War Thunder, the Sturmtiger will receive one type of projectile – high-explosive rockets. They are quite hard to use, as players will have to practice a lot and master their complex ballistics, and the mortar reloads for a very long time, but on the other hand, those rockets will destroy almost any target with just one hit.
The Sturmtiger and anniversary decals are awarded for completing missions in the Dreams Come True event, which will last until November 14th. In addition, until November 14, players can get all ten of the rarest vehicles that served as prizes for the previous ten game birthdays: TB-3M-17-32 bomber, Ya-5M boat, D.371 fighter, H.S.9 fighter, A13 Mk.II tank 1939, I-29 fighter, M8 LAC armored car, He 51 B-2/H seaplane, LaGG-3-23 fighter, DB-7 bomber and XF5F fighter-interceptor. Finally, until November 7, players can now research the legendary German Maus super-heavy tank and add it to their hangars.
More information about the anniversary events and discounts on premium content are available on the official War Thunder website.