News
Mar 15, 2023
Ghostwire: Tokyo receives FREE update adding new gauntlet mode on April 12th and comes to Xbox and Game Pass same day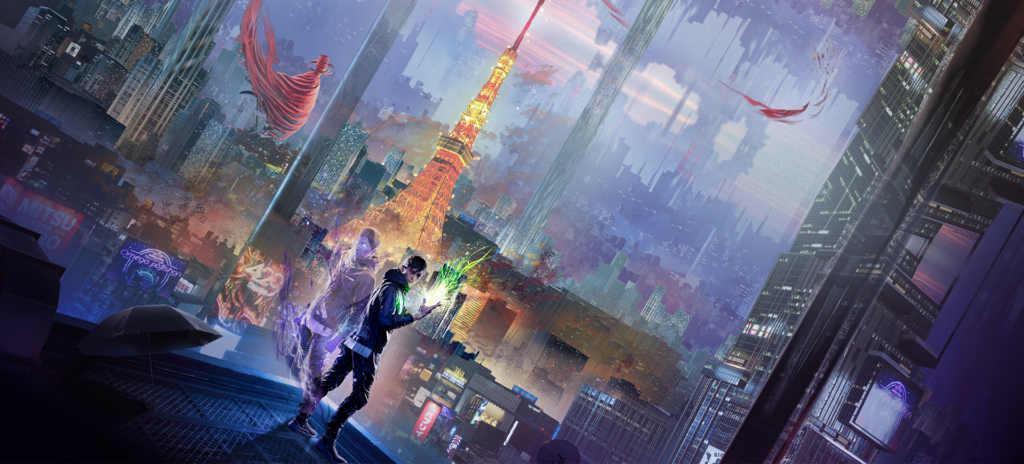 From Press Release:
On April 12, Bethesda Softworks and Tango Gameworks will launch a free update to the critically acclaimed, super-natural action game Ghostwire: Tokyo with an all-new game mode, new areas to explore, extended story cutscenes, quality-of-life improvements, and more for current and future owners on PlayStation 5 and PC.
In addition, the updated and expanded version will launch with Xbox Game Pass on Xbox Series X|S and Windows PC. The new content and gameplay modes included in the Spider's Thread update will offer the most complete version of Tango's spooky Tokyo from day 1 on Xbox and PC with Xbox Game Pass.
New Spider's Thread Game Mode 
In addition to the main game, the Spider's Thread game mode tasks players to navigate a 30-stage gauntlet selected from over 120 hand-crafted levels with one simple goal: get to the end. As players clear challenges and complete stages, they will unlock more skills and earn in-game currency to spend on upgrades.
Explore New Areas and Uncover More Story 
The Spider's Thread update adds new locations to visit in the ghost-riddled streets of supernatural Tokyo, including the local Middle School area. These new locations come with new missions for players to take on and uncover more mysteries. The main game's story will also feature extended cutscenes, granting players a deeper look into the plot as they play through Akito & KK's adventure to stop the menacing Hannya from destroying Tokyo.
Face New Enemies with New Skills 
Dangerous new Visitors arrive to Tokyo in the Spider's Thread update, like the invisible Silent Gaze or elusive Retribution. To defeat these new enemies, Akito will receive new skills including, Charge Rush and devastating Counter Attack.
Learn more about all that's coming with the Spider's Thread update here.
Ghostwire: Tokyo's free Spider's Thread update will be available April 12 for all Ghostwire: Tokyo players. Ghostwire: Tokyo is available now for PlayStation 5 and PC and arrives on Xbox Series X|S and PC with Xbox Game Pass April 12. Learn more at the official Ghostwire: Tokyo website.