From Press Release:
Manchester, UK – 13th April, 2023 — Merge Games and developer Dope Games are pleased to launch the very first content update for Breaking Bad inspired illicit business management simulator, Definitely Not Fried Chicken! Launching today, the content update introduces new strains of methamphetamine to your drug dealing empire, along with new businesses, clientele, vehicles and more.
The first of many content updates coming to Definitely Not Fried Chicken, players can also grab a host of brand new character items including hats and outfits, along with a new set of decorations to make your legitimate business fronts run more smoothly… or at least look like it for the cops.
With its tongue in cheek humour and deep simulation, Definitely Not Fried Chicken is the ultimate in drug empire strategy and management.
A business management sim with a twist, grow your very own narcotics empire through 'legitimate' fronts by managing both sides of the business. One uses the front door, another uses the back!
Jump into brand new businesses in Definitely Not Fried Chicken's first content update introducing the Lobster Restaurant to launder even more of your earnings and sling dope on the side.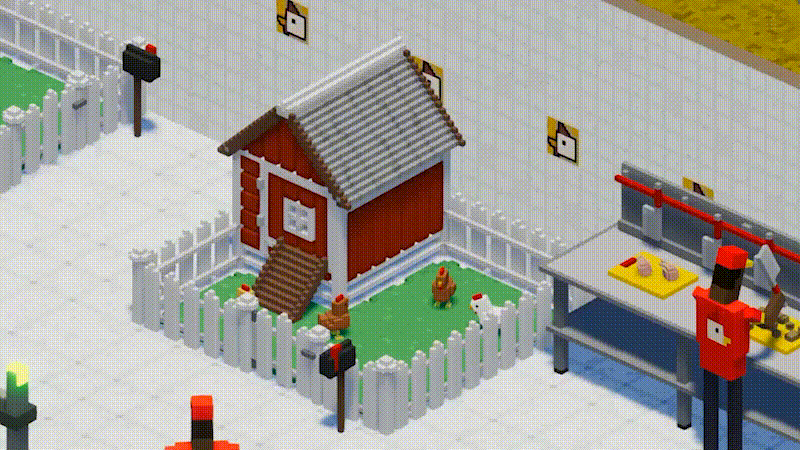 Expand your operations with Meth tiers 2 & 3, moving more product faster than ever with the addition of delivery trucks and more combat items to fortify your compound's defenses.
Make sure any 'overly-enthusiastic' customers can't break in with brand new tiers of weaponry from SMGs to Ray Guns.
A happy employee is a productive employee, so it's important to take care of your workforce provide the basic necessities.
Work with new special clients to unlock brand new items and decorations for your businesses, alongside wacky character costumes and safety equipment that will really help with staff turnover/mortality rates…
Key Features
Narcos ain't got nothin' on you – Build your drug empire from the ground up, distributing marijuana, methamphetamine and other goods
Balance is a delicate job – Balance the demanding tasks of managing both your illegal drugs trade and your "legit" businesses.
Gotta stand out to do good business – Build and customise your drug factories and business fronts.
Better work place, better products – Upgrade your facilities and staff equipment for a better product and a bigger profit
Any place is a good place to sell your wares – Design your empire, from fried chicken shops to laundromats to nightclubs
Happy workers are productive workers – Manage your workforce, hire & fire, accommodate for their wants and needs to do great work.
Definitely Not Fried Chicken is developed by Dope Games and published by Merge Games. Fans can buy now on Steam.
For more information please visit www.mergegames.com or follow us on our social media channels:
Discord: https://discord.gg/mergegames 
Twitter – https://twitter.com/MergeGamesLtd
Facebook – https://www.facebook.com/MergeGamesLtd
YouTube – https://www.youtube.com/c/Mergegames/videos
Instagram – https://www.instagram.com/mergegamesltd/
# # #