News
Apr 20, 2023
The Dune Hunter is back in latest Warriors of the Nile 2 update
From Press Release:
Old habits die hard — that's why the Dune Hunter, one of the classic characters of Warriors of the Nile, is back in its sequel latest update, available now. Stove Studio and Gamera Games have announced during Gamera Games Fifth Anniversary Keynote that The Wind Warrior Update brings back a beloved classic character to the turn-based strategy roguelite Warriors of the Nile 2, available on Steam for $14.99 / €12,49 ($12 / €9,99 after a limited 20% discount that will run until April 25).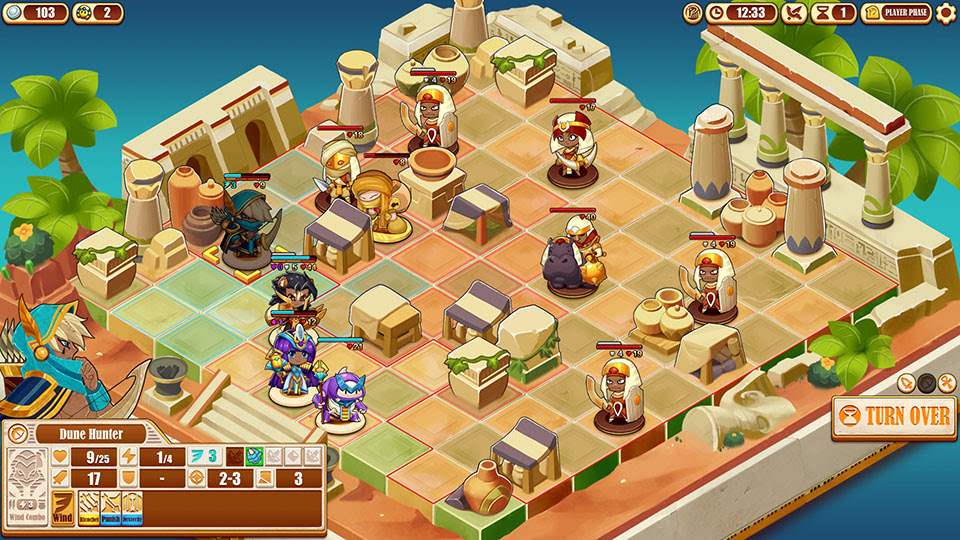 Warriors of the Nile 2 has received several updates since its release, such as Wrath of the Emperor, Desert Magnate or God's Prison. Thanks to these free updates, players have been able to enjoy new chapters, bosses, characters and skins. The Wind Warrior Update brings back the Dune Hunter, the main character of the original Warriors of the Nile, this time with a new set of abilities and equipped with unique tablets and equipment.
KEY FEATURES
Engage in fast-paced turn-based tactical combat
Choose your route in adventure mode, visit merchants, and challenge powerful enemies
Build a capital and restore the glory of pharaohs past
Level up your warriors to unlock new tablets and equipment
After this update, Stove Studio plans to bring back more characters from the original Warriors of the Nile to its sequel. Light Ritual and Solar Divine updates are already under development although no release date has been set yet. Stay tuned for more news!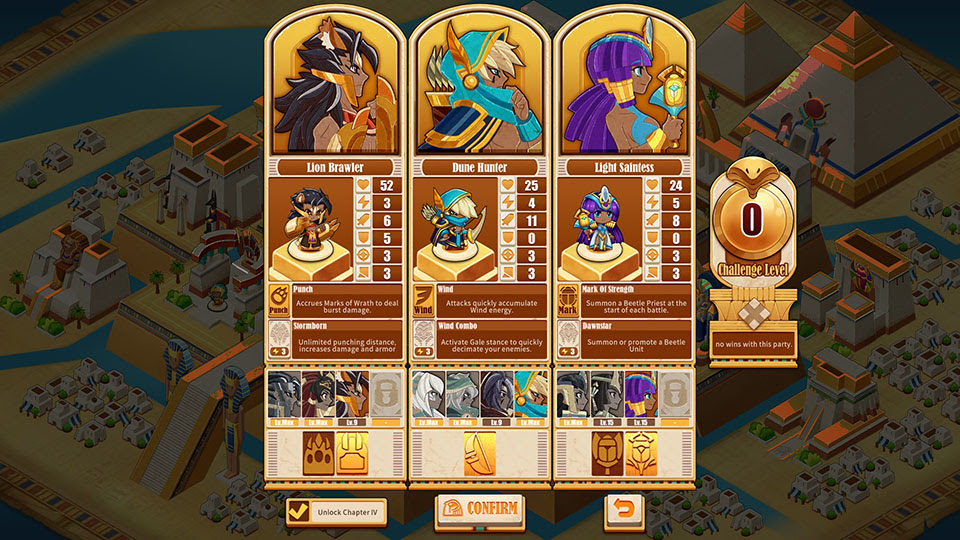 ABOUT THE GAME
Warriors of the Nile 2 is a fast-paced, turn-based strategy game set in Ancient Egypt. Choose your adventure route. Strategize and make preparations amidst ever-changing stage conditions, then move with precision as you fire away. Create a unique skill build by choosing from an array of skill tablets and awaken the gods' blessings at key moments to unleash Miracles and turn the tides in your favor!
ABOUT GAMERA GAMES
Gamera Games is a Shanghai-based publisher founded in 2018. Focused on providing publishing services for indie games, the team aims to help game developers as their sidekicks. Because of that, it has established friendly relations with dozens of indie developers from all over the world.
Get in touch with us: