From Press Release:
Warsaw, Poland, August 2nd, 2023 – Developer Fallen Leaf in partnership with Dear Villagers have released an all new Gameplay captured Trailer for their upcoming cinematic sci-fi adventure Fort Solis ahead of its launch on PlayStation 5, PC and Mac on August 22nd. Set aboard an isolated mining facility on Mars, players must solve the mystery of the missing crew, make crucial decisions, and escape the compound.
This latest trailer showcases the pitch, setting and characters that make up Fort Solis, with an intro by lead actor Roger Clark (Arthur Morgan in Red Dead Redemption 2). As engineer Jack Leary, you must respond to a distress signal amidst a sandstorm in the blood red wasteland of the Martian desert. Explore Fort Solis station at your own pace, gathering clues from its bunkers, labs, crew quarters, and harsh, stormy surface to understand what enigmatic fate befell its inhabitants. As the night grows longer events escalate, spiral out of control, and the mystery as to what's really going on deepens.
"We wanted Fort Solis to tell a story through a mix of interactivity and artistry," said James Tinsdale, Game Director at Fallen Leaf. "Using state of the art mo-cap performances, high fidelity Unreal Engine 5 graphics, music by legendary composer Ted White, and our all-star cast of professional actors, we sought to create a truly immersive experience that grounds players in this sci-fi mystery. With our cinematic 'story-first' approach, we wanted to distill the essence of a sci-fi thriller into a format that anyone can play, including non-gamers."
Utilizing the power of Unreal Engine 5, Fort Solis offers an intricately immersive setting in the deepest reaches of space. Featuring a first class crew that includes Red Dead Redemption 2 lead Roger Clark, Troy Baker (The Last of Us, Death Stranding), and Julia Brown (The Last Kingdom, World on Fire), Fort Solis grounds you in its hard sci-fi drama with no camera cuts, load times, or HUD. Inspired by titles like Firewatch and Until Dawn, Fort Solis offers a hybrid piece of media, emphasizing narration and immersion. Told across four chapters, Fort Solis can be binged in one intense session, or played chapter by chapter like a Netflix series.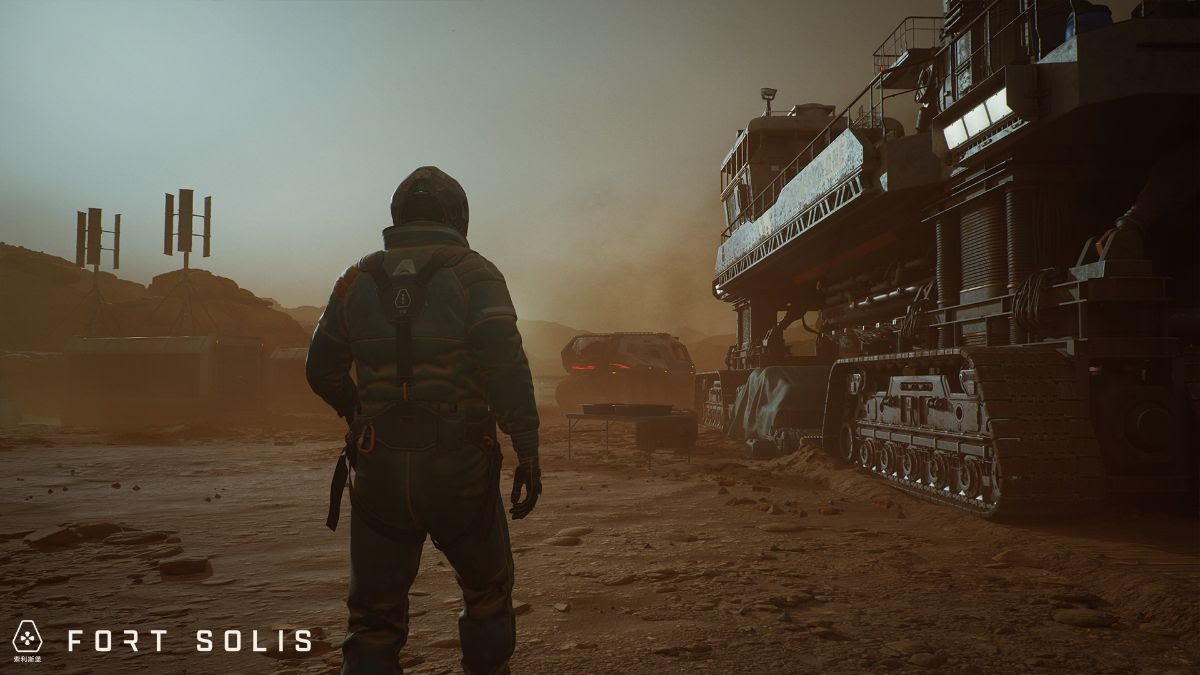 For more information on Fort Solis:
Wishlist on Steam: https://store.steampowered.com/app/1931730/Fort_Solis/
Visit the official website: fortsolis.com
Check out the Fort Solis dear.link: https://dear.link/fort-solis/
Visit Fallen Leaf's official site: https://www.fallenleafstudio.com/
Visit Dear Villagers' official site: https://dear.link/dearvillagers/