From Press Release:
Freaky Trip is a point-and-click adventure full of puzzles and wacky humor in a fantastic, fairytale world. Here everything looks like it was pulled out of a child's unlimited imagination, and the rules of the world that apply here are…  actually there are none.
Players control Salcy – a square, purple creature who discovers that his hen has gone missing. And it's not just any hen, it's his best friend – the cockapoo. So it's a serious matter… With that, players set out on a chaotic rescue mission, as the birdy friend is definitely alone somewhere and the world tends to be a dangerous place.
Freaky Trip contains 14 completely wild, diverse locations to overcome and on each of them, players will be accompanied by an equally crazy, dynamic musical setting. At a later date, players will get four DLC with puzzles and artworks.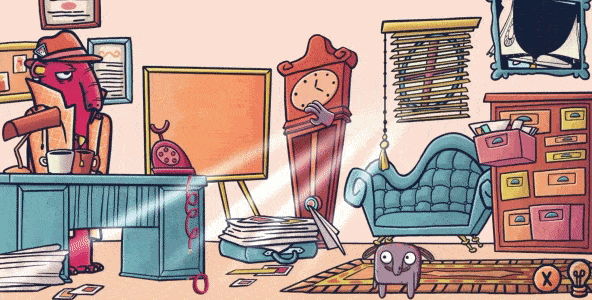 Freaky Trip is available now on Steam and the Nintendo Switch.
If you want to be up-to-date with RedDeer.Games projects, visit the official website, Facebook and Twitter.