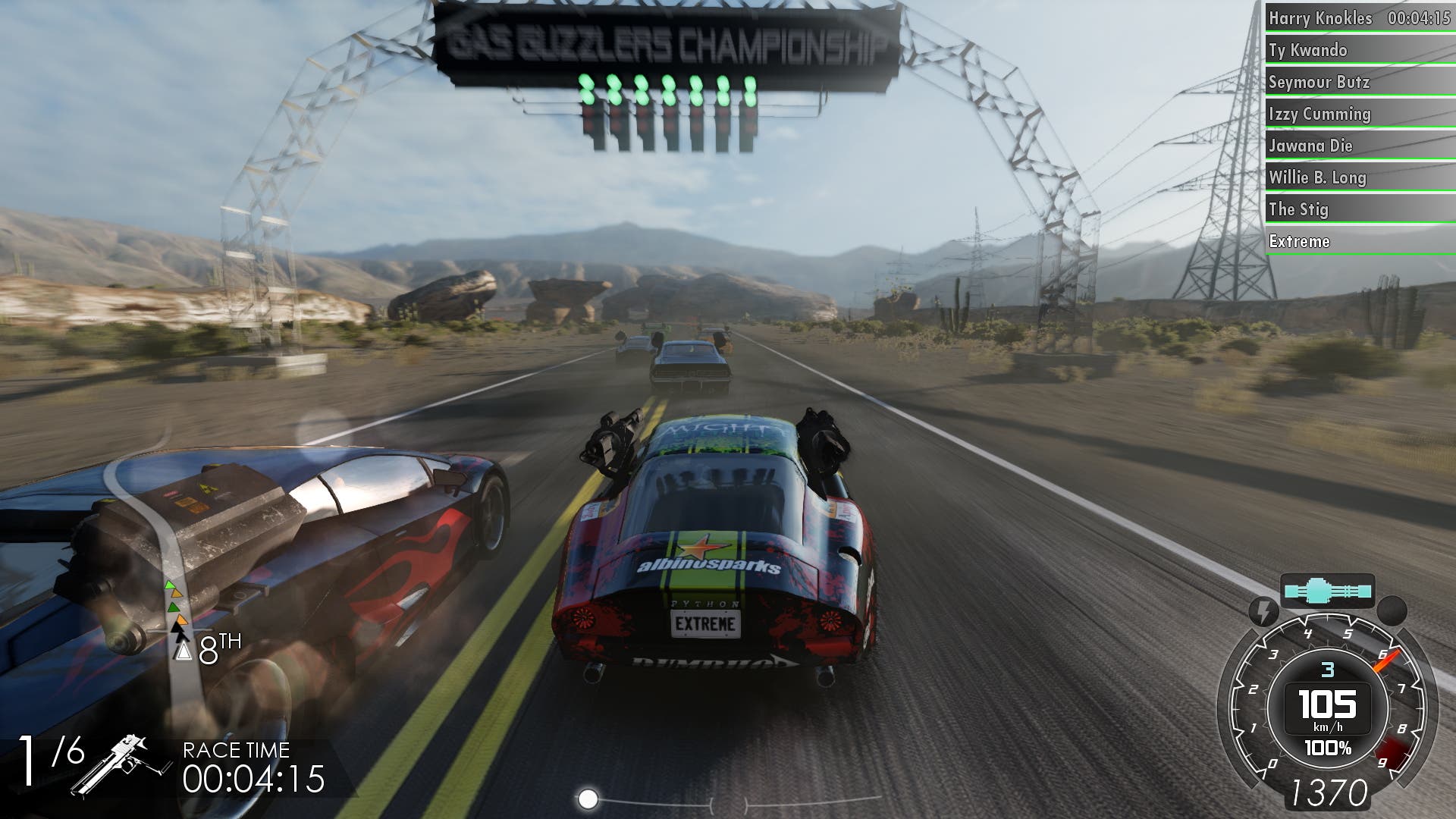 Genre: Action, Indie, Racing

Developer: Gamepires

Publisher: Iceberg Interactive

Release Date: Oct 08, 2013

Available Platforms: Windows

Reviewed Platforms: Windows
Gamepires' Gas Guzzlers has finally hit Steam, with full Steamworks integration and full controller support. You may remember my review of Gas Guzzlers Combat Carnage last year. This is essentially a repackaged version of that game.