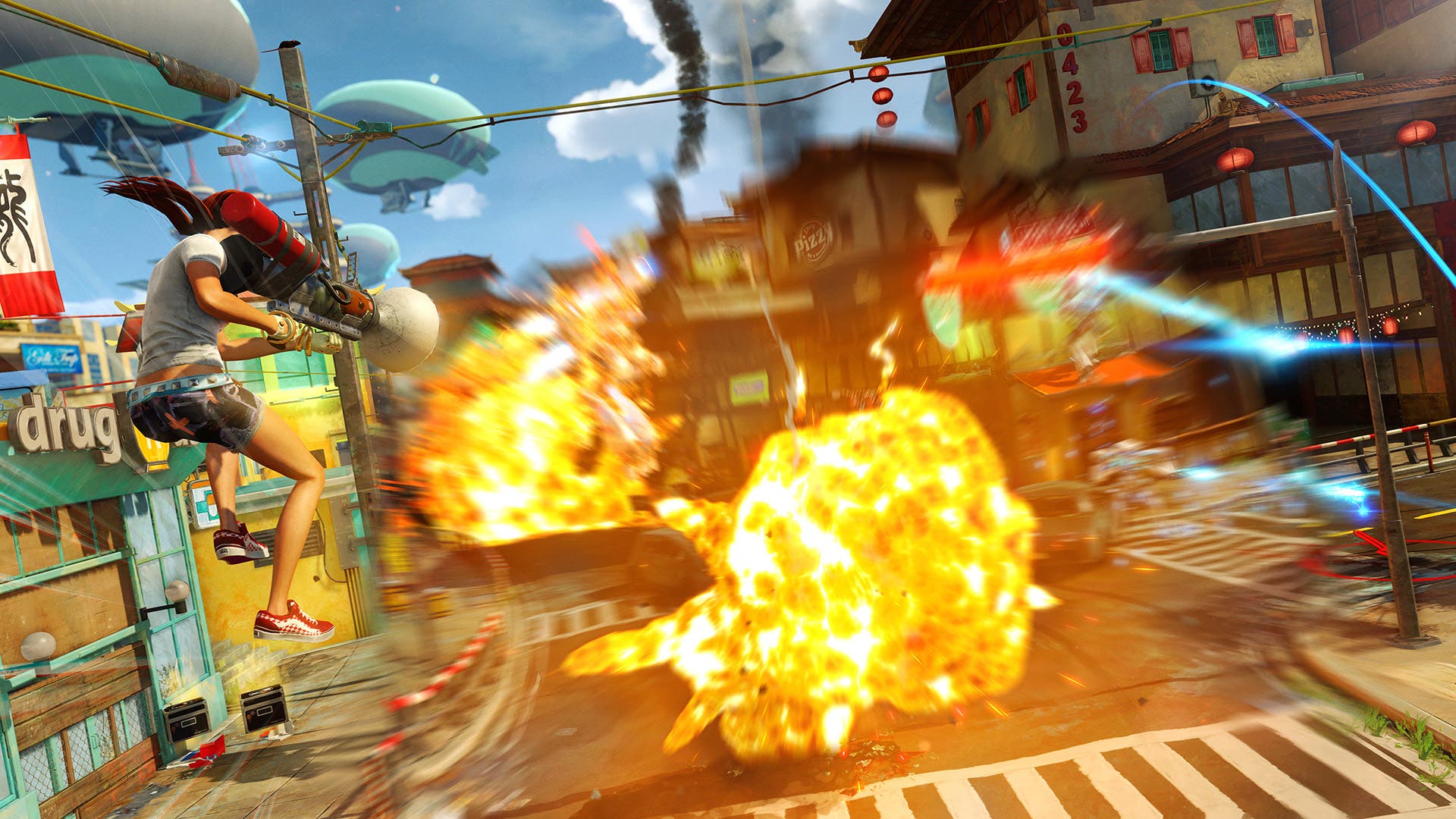 Genre: Action & Adventure, Shooter

Developer: Insomniac Games

Publisher: Microsoft Studios

Release Date: Oct 28, 2014

Available Platforms: Xbox One

Reviewed Platforms: Xbox One
Insomniac Games are well known for many classic games. Most of them are incredibly lighthearted and fun. Some are quite boring and duds, but we don't have to talk about Overstrike. Where most open-world action games these days are pretty dark, gritty, and somewhat realistic, Insomniac introduces us to a city that is bright, colorful, and over the top. It just so happens to be over run with mutated monsters, hell bent on drinking more Of the energy drink that turned them into monsters anyway. Sunset Overdrive is quite a breath of fresh air on the Xbox One, there aren't any of its kind that I can think of released within the console's first year that comes close to the highly stylized world of Sunset City.