Batman: Arkham Origins gets story DLC: Cold, Cold Heart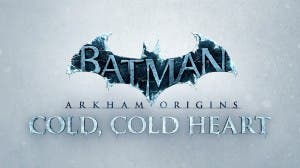 Warner Bros. Interactive Entertainment today unveiled the first details for Cold, Cold Heart; the action-packed story add-on for Batman: Arkham Origins. In this extensive story add-on, players will unearth the tragic origin story of Mr.Freeze and learn how he earned his role as one of Batman's arch nemeses. Cold, Cold Heart will be available for purchase on the PlayStation Network, Xbox LIVE, and Steam beginning April 22. This add-on pack will be available to players who have purchased the Batman: Arkham Origins Season Pass and are connected to the Internet, or it can be purchased separately for $9.99. 
Unfolding across iconic Gotham City locations, including Wayne Manor, Cold, Cold Heart equips players with the powerful Batman Extreme Environment (XE) suit and new gadgets including the Thermal Gloves and Thermocharged Batarangs. The game introduces several hours of all-new content in which players will battle through punishing, icy landscapes to witness Mr. Freeze's heart-pumping first encounter with the Dark Knight.