Devolver Double Debut Humble Bundle features Games and Movies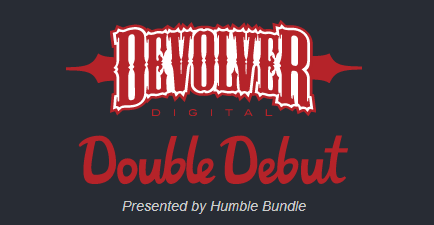 This unique bundle comes via the collaboration between Humble Bundle, Devolver Digital/Devolver Digital Films and VHX, an online direct-to-fan distribution platform built for premium video.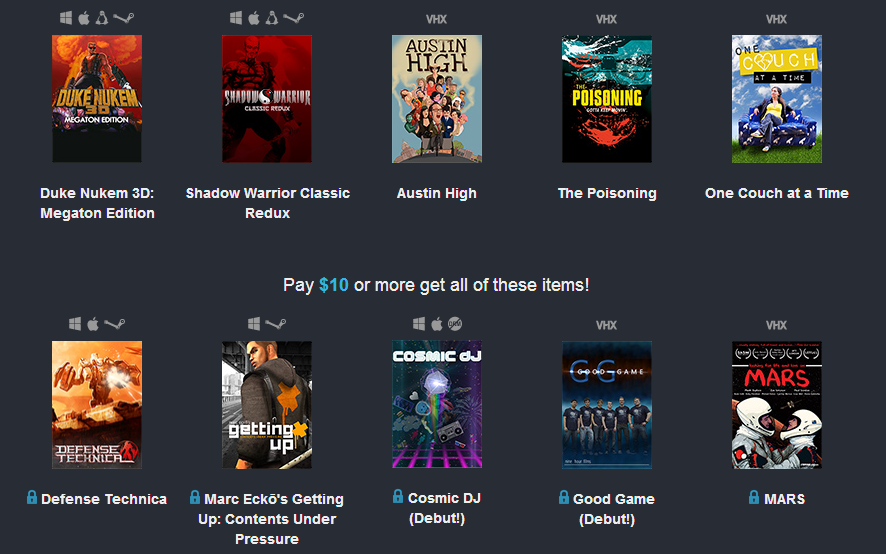 "We're excited to be working with Devolver and Humble Bundle. This is what modern digital distribution is supposed to look like," said Jamie Wilkinson, co-founder and CEO of VHX.
Mike Wilson, co-founder of Devolver Digital said, "Where entertainment is concerned, games have always been at the forefront of digital technology, breaking down the barriers of entry with fast, easy access to a myriad of games across multiple genres. With the help of our fantastic partners at VHX and Humble, Devolver is poised to push films in similar directions by offering unique and engaging cinema to fans via similar distribution platforms that have seen so much success in the games-sphere."
Included in this stellar bundle:
Fine Independent Cinema
Good Game (Debut movie via VHX key)
Austin High (movie via VHX key)
The Poisoning (movie via VHX key)
One Couch at a Time (movie via VHX key)
Mars (movie via VHX key)

Historic and InstaClassic Games
Cosmic DJ (Debut game DRM Free PC/Mac version)
Duke Nukem 3D: Megaton Edition (game via Steam Key)
Shadow Warrior Classic Redux (game via Steam Key)
Marc Ecko's Getting Up (game via Steam key)
Defense Technica (game via Steam Key)