First Screenshots for strategic shipbuilder, Starship Corporation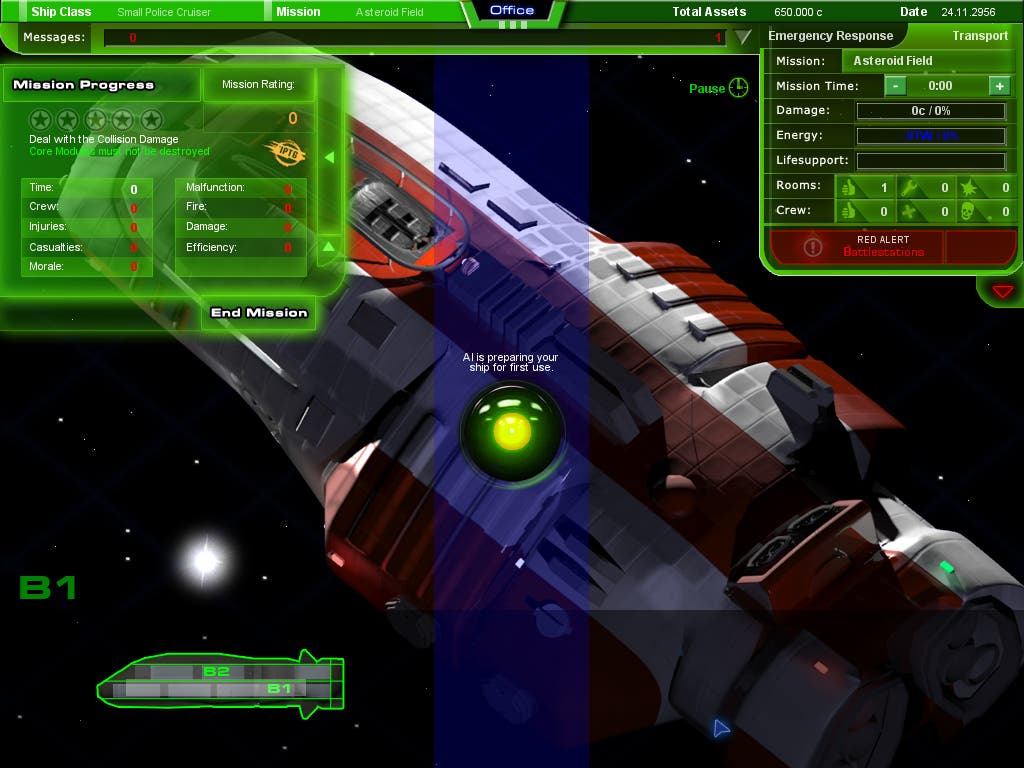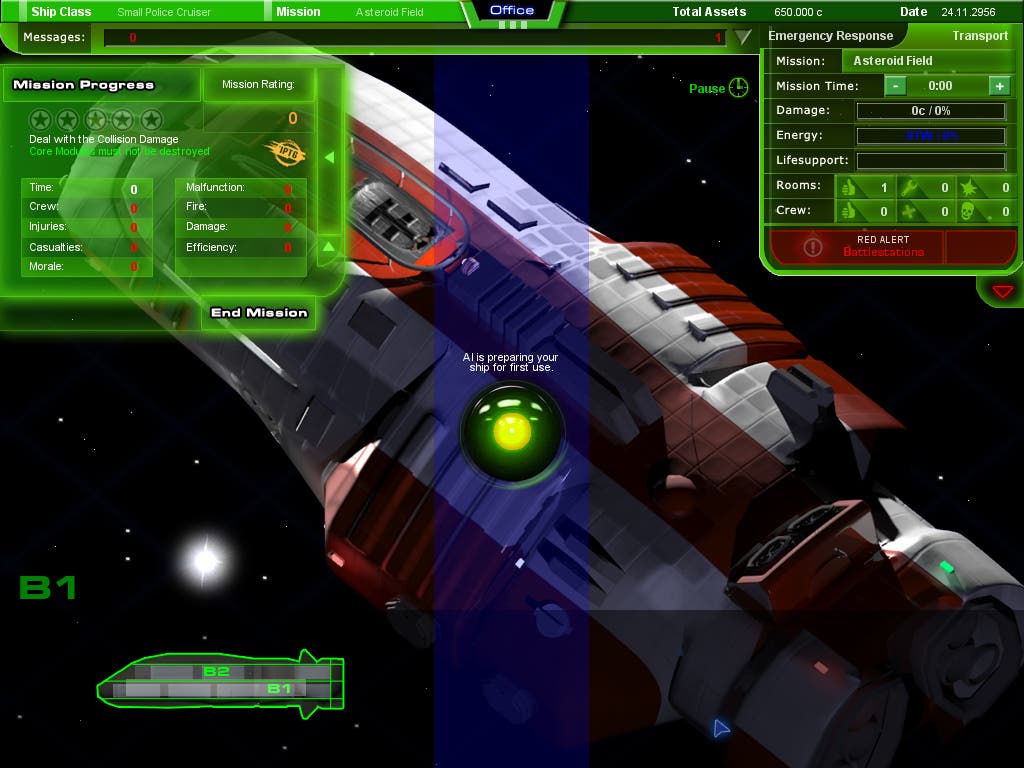 Publisher Iceberg Interactive, destination publisher for sci-fi themed PC games, is proud to announce the signing of Starship Corporation, a real-time strategy game embracing ship building, design and trade. In development at German developer Coronado Games, Starship Corporation was Green-lit by the Steam community and is now ramping up for a Steam Early Access launch in fall 2014.
Starship Corporation is a real-time strategy game that boils down to four core elements: Ship Design, Crew and AI Tactics, Ship Building, and Trade. Players create the layout for Spaceships and Planetary Installations with multiple decks within the boundaries of existing fuselages, choose between (currently) 50 Room types in six categories, and then send their creation on a series of missions to test the crew's reaction to emergencies and the ships combat capabilities. The success of these missions determines the ship's rating, important for a good price on the market or the ship's performance in your own fleet.
Fascinated by science fiction worlds, CEO and founder of Coronado Games David Murent set out to create a game where the player is able to design an entire spaceship, with the level editor as an important part of the game. In Starship Corporation, the player is in control of every part of ship creation, with up to five decks and more than 50 different rooms.
"I am very happy to announce our partnership with Iceberg Interactive for the marketing and publishing of Starship Corporation," said Murent. "I believe their experience, especially with great space strategy titles, will be a huge boost to the final quality of the game. Their marketing and localization expertise will encourage many more players to take part in the game experience, creating even more game content and more fun for everyone!"
Starship Corporation game features include:
SHIP DESIGN: Players construct the layout for Spaceships and Planetary Installations with multiple decks within the boundaries of existing fuselages.
CREW MANAGEMENT: Gamers will hire the best pilots, technicians, soldiers and medics to run their ships, train them and the ship's A.I. for maximum performance during standard operation, emergencies or hostile encounters.
SHIPYARDS: Hardcore gamers will build designs for their own fleet or for a number of clients with different requirements.
TRADE: Buy or sell used (or captured) ships, set up trade routes or arm warring parties.
CONFLICT: Use any means to become a powerful intergalactic corporation.